In this week's Ask the iTunes Guy column, we look at a number of questions related to the iTunes Store and Apple IDs, and one question about a problem with iTunes launching at startup.
Q: My wife and I both have iPod touches, and we both have separate Apple IDs. But for some reason, for her to do updates on her iPod it is asking for my Apple ID and password and bringing up my account. How do we fix this?
I had something similar happen to me just a few weeks ago. I sold my iPhone 4S, and, before giving it to the buyer, I restored the phone on my Mac. A few days later, he came back to me because when he wanted to update apps that he had synced from his copy of iTunes, the phone displayed my Apple ID and asked for my password.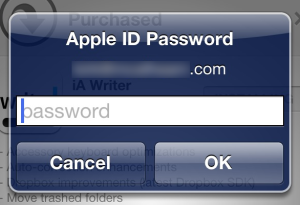 I told him to restore the phone from his computer, and that fixed the problem. I'm not sure why this is happening, but I think the device somehow stores the Apple ID that is signed in when it is restored.
So, have your wife sign into the Apple Store on her computer (or logged into her account, if you share a computer), and restore the iPod. Make sure she backs it up, then restores it from the backup. If the problem still happens after this, restore again, but not from a backup.
Q: The ability to upgrade my songs via iTunes Plus seems to have disappeared, but I'm not finding any recent references to this anywhere on the web. Any ideas?
iTunes Plus is gone, in part because you can upgrade your older, purchased tracks via iTunes Match. If you have iTunes match in your library, any older tracks with DRM, at 128 kbps, will be upgraded to iTunes Plus files, at 256 kbps without DRM.
This said, I've had a number of purchased albums that weren't updated, because the music is no longer sold through the iTunes Store. So you may find that some of your music doesn't get upgraded with iTunes Match.
Q: How can I re-download already purchased HD shows and movies from the iTunes Store in 1080p?
If you look at the main iTunes Store page, in the Quick Links section, you'll see a Purchased link. Click this to access your purchase history. Click Movies or TV Shows to see what you've purchased.
If you've purchased videos in HD, then you can access the 1080p versions. However, if your purchases were for SD versions, then you can't download the HD versions without paying for them again.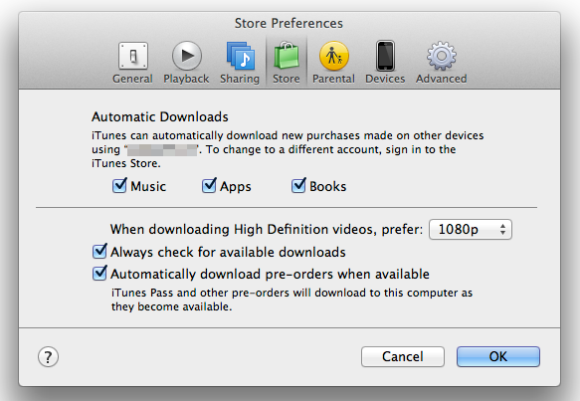 Note that you should set iTunes' Store preferences to download 1080p versions, if that's not the case. Go to iTunes > Preferences > Store, then choose When downloading High Definition videos, prefer: 1080p.
Q: My family uses one account for all our app and music purchases, and we share it across multiple devices for both my wife and children. I used my primary email account for this, and I have also purchased a larger iCloud backup, so a lot is tied to this account. The problem is that this is my email account so my account is accessible from all devices. Is there a way to have a different password for my me.com email access and the iTunes Store?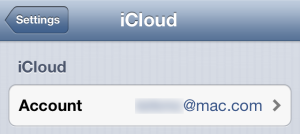 No, the password for the Apple ID is for all Apple services. What you should do is make sure the other devices have your Apple ID set for the iTunes Store (Settings > iTunes & App Store) but not for iCloud (Settings > iCloud). Apple has a technical note discussing this.
Q: Every time I open my MacBook, iTunes starts up and I get the spinning wheel of death. How do I stop it from opening, and how do I stop the spinning wheel that runs for two to three minutes.
Well, I'm not sure how to stop the rainbow-colored spinning wheel that appears when an application hangs, but I can tell you how to prevent iTunes from opening when you start up your MacBook.
Go to System Preferences > Users & Groups, then click your user name. Click Login Items, find iTunes in the list, click it, then press the Delete key or click the minus (-) icon to remove iTunes from your list of startup items.
[Ask the iTunes Guy is a regular column in which we answer your questions on everything iTunes related. If there's something you'd like to know, send an email to the iTunes Guy for consideration.]