Just two months after its bookkeeping software arrived on the iPhone, FreshBooks has unveiled the iPad version of its accounting app.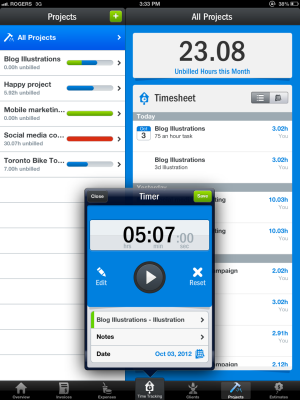 The iPad-compatible app officially launched Thursday morning in the App Store. Like the company's other offerings, FreshBooks lets bookkeepers and accountants manage expenses, track time on projects, and make online payments. Users can attach images of receipts to the digital invoices, making it easier to track and pay reimbursements within an organization.
Users will need a FreshBooks account to run the app, but signing up will allow them to use the cloud-based service across multiple platforms, including desktop computers. ( Basic accounts are free; the lowest-rate $20-a-month paid account lets users manage up to 25 clients.)
The app is useful even if you're not in range of Wi-Fi or cellular data connection: Users can work on accounts offline; the app will sync when an Internet connection is restored.
The FreshBooks for iPad app is free to download. It is compatible with devices running iOS 4.2 or later.