Apple on Thursday released iTunes 11, its new take on the jack-of-all apps for music playback; app, music, and book shopping; iOS device syncing, and more. The update is available in the Mac App Store.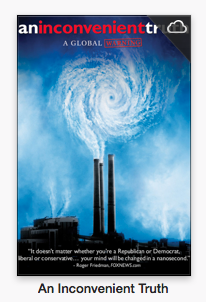 iTunes 11 sports a massive redesign; Apple calls it an "edge-to-edge design." Gone is the long-familiar sidebar of old. In its place is a dropdown menu for navigating between sections of the app, along with an omnipresent button at the right to jump into the iTunes Store.
The iTunes icon goes through another revision—though it's still a music note in a blue circle. And the iTunes Store gets a new look of its own, too, more in line with the iOS version of the store.
Among iTunes 11's many new features is the ability to play back all of your purchases—not just music, but movies and TV shows too—from iCloud, if you're so inclined. All your old video purchases will now appear on the appropriate tab, and can stream—quickly, in our early testing—without being downloaded first. Videos in iCloud show a cloud icon atop their thumbnails.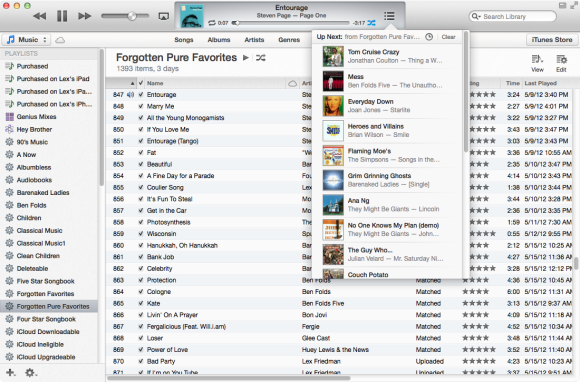 When you're on the Music dropdown in iTunes 11, you can click on the Playlists tab to open up reveal a slightly more familiar view, with an integrated sidebar to navigate your music. Much of the music playback experience is tweaked: You can click on a song's name in the "now playing" section of the header for a variety of options. A new icon, just to the left of the Full Screen button, toggles between the redesigned miniaturized player and the full-size window. And an Up Next section lets you see which songs are coming soon, allowing you to tweak the order or remove certain songs entirely.
Apple also says that iTunes 11 syncs your place in your movies or TV shows; play a movie on your Mac, and your iPad will start from wherever you pause.
iTunes 11 is free, and supports Mac OS X 10.6.8 or higher. It can be downloaded directly from Apple's website; Mountain Lion users can install the update through the Mac App Store. iTunes 11 also supports PCs running Windows XP Service Pack 2 or later, 32- and 64-bit editions of Windows Vista, and 32- and 64-bit editions of Windows 7.
Editor's note: This story was updated at 11:20 a.m. PST with availability and compatibility information.