iOS 6 introduced a killer feature to the iPhone's native camera functionality: panoramic photos. Panorama images provide a broader view of the world than typical photographs. iPhone 4S and 5 users can snap panoramic photos to capture sweeping landscapes, large groups of people, and other big shots that the Camera app can't handle otherwise.
For our latest Macworld contest, we want to see what kind of amazing panoramic photos our readers have captured since the feature's debut in September. Pick a favorite shot from your Camera Roll, or go out and capture a fresh picture to submit. What we're looking for are images that show your skills as a photographer, but that also demonstrate the iPhone camera's panoramic capabilities.
Judging: Photographs will be judged by our editors based on quality, composition, personality, and how well they capture a moment. Editing is allowed, but keep in mind that a retro filter doesn't automatically mean a better image. All tools and apps will be equally considered, so a pricier editing app with sophisticated features won't necessarily produce better work. This hands-on feature offers tips on how to make the most out of the Panorama option.
Prizes: Five winners will receive a bundle of mobile accessories that covers the broader Apple ecosystem, and one of these is bound to catch your eye.
Sena case for the iPad mini
Just Mobile Xtand for iPhone
STM Jacket Sleeve for 13-inch MacBook
US+U Swivel ProFolio case for the iPad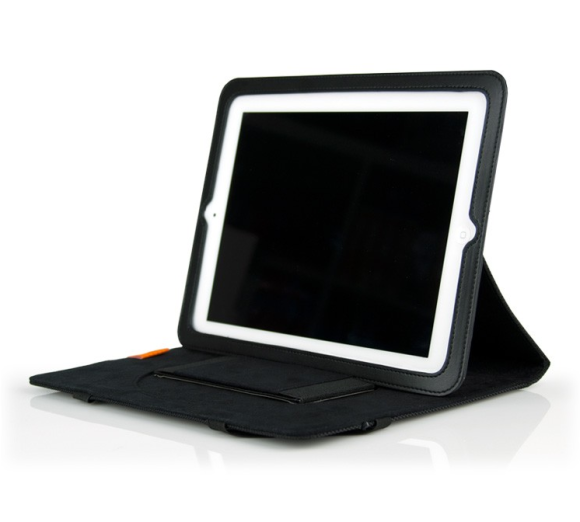 Rules: Participants must submit a photo taken with an iPhone. Users may submit photos taken through the iPhone's native Camera app or through a panoramic photo app. Only one image per person will be seen by the judges. If you enter multiple illustrations we'll pick the one we think is the strongest. We are checking metadata, so please don't send any pieces with this information stripped out. Use any app or program you'd like, so long as it's available in the App store. The contest is limited to US residents only, and participants must be age 18 or older. You must be the original artist and own all rights to that image to submit it. Read the full contest rules here .
How to Enter: Send your image to contests@macworld.com with the subject line "Panoramic Photo Contest." In the body of the e-mail, include your full name and location and tell us a little about how you took the photo, what settings you used, any additional apps used or edits made, and any story behind the image. We will be checking metadata, so make sure you send the original iPhone image file. Only one image per person will be seen by the judges, so if you enter multiple images we'll pick the one we think is the strongest.
Deadline: The deadline for entries is Monday, December 17th, so get going! Winning pieces and honorable mentions will be featured on Macworld.com in an article, and possibly on Macworld's official Facebook page. You retain all rights to your submitted images; we will only ever use them in the contest article. We will also add a photo credit to the image before publishing to help protect your work.
UPDATE: This contest is now closed. Check back soon for our list of winners!