The holidays are once again in full swing, and what's more festive than loading up the Mac with some fun games? No problem! There is a veritable avalanche of games to choose from, ranging from kid's fare to casual games to challenging action titles.
Finding games in boxes on store shelves is, frankly, a difficult task, thanks to dwindling shelf space in Apple retail stores. But that doesn't mean there's a shortage of games available. In fact, we're in the midst of a renaissance of Mac game publishing, thanks to Apple's Mac App Store, Valve's Steam game service, and many other places to get Mac games online, like Gamersgate.com and Macgamestore.com. Here are a few suggestions to get you started.
For kids
Feral Interactive's latest addition to the Lego Mac game pantheon is Lego Batman 2: DC Super Heroes ($30; read the review). The game brings players to the DC Universe, to a Lego-fied version of Gotham, home city to Batman and bad guys like the Joker. Batman teams up with other superheroes including Superman, Wonder Woman, Green Lantern and Aquaman (all as playable characters, of course), fighting the forces of evil before they overrun the city.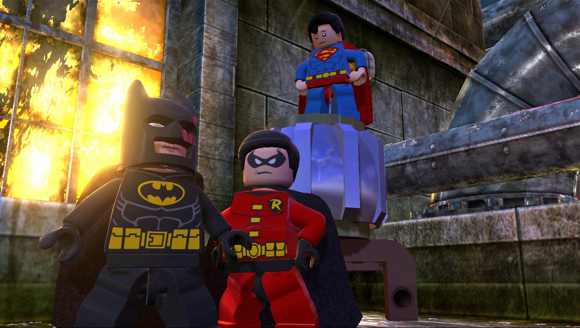 Players wield super powers and use incredible gadgets like Green Lantern's Power Ring or Batman and Robin's array of nifty utility belt items. What's more, the game features cooperative two-player support, so another player can drop in or out (from the same computer) to lend a hand at any time.
For strategy fans
One of the newer additions to the "4x" genre of strategy games (so called for their focus on "explore, expand, exploit, and exterminate" gameplay), Endless Space ($35) from Amplitude Studios is a grand effort in the vein of classics like Master of Orion 3. You assume control of one of eight spacefaring civilizations striving for galactic domination. To that end you must use all the resources at your disposal—raw materials to create giant armadas of spacecraft; diplomacy; political cunning; trade and advancement of technology.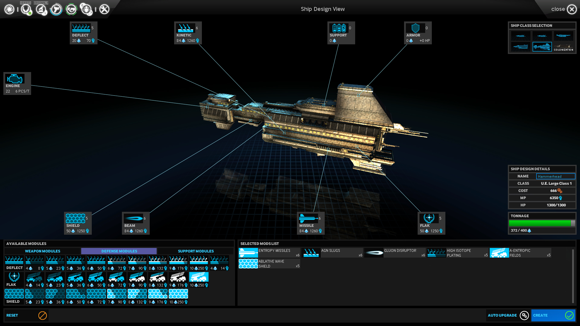 You must explore the far reaches of space to discover new planets to exploit; understand and use new scientific phenomena, hire Heroes to lead you to victory; and fight against your foes in epic space battles staged in the vast interstellar voids. Multiplayer support and endless replayability in its single-player mode make sure that Endless Space lives up to its name.
For retro gamers
Back in the 1980s, video games in arcades came in two different types: ones with rasterized, blocky graphics, or ones with sharp, starkly-colored vector graphics. One game stood alone for its use of Hollywood-quality cel-shaded animation, delivered on the then-novel medium of laser disc: Dragon's Lair. With art produced by legendary animator Don Bluth, it felt more like you were controlling an animated feature film than a video game.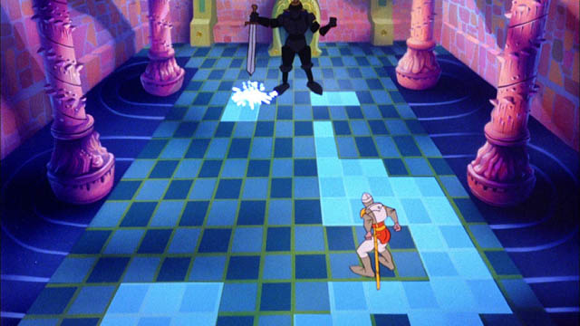 Dragon's Lair ($10) is back for the Mac, and available for download from the Mac App Store. You once again join Dirk the Daring as he seeks to save Princess Daphne from the evil dragon Singe, hidden away in a castle filled with monsters. Dragon's Lair isn't everyone's cup of tea, because it requires you to take action at certain break points rather than controlling everything throughout. But if you wasted quarters in arcades back in the 1980s, you're likely to have a great time reliving those days again with this fun jaunt.
For first person shooter fans
Borderlands is back with a sequel that is, by any measure, a big step up from the original. This novel first person shooter mixes elements of role playing games, such as multiple player character classes, skill trees and random loot drops, to provide gamers with a really unique style of play.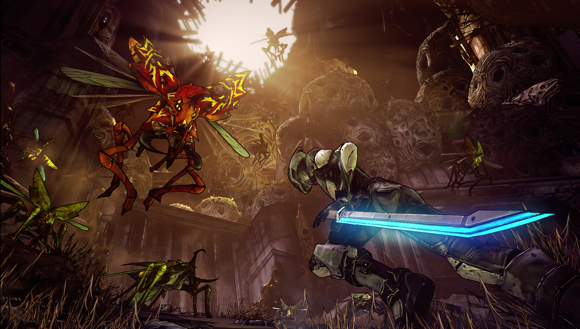 Borderlands 2 ($60) from Aspyr takes you back to the world of Pandora, where you are a Vault Hunter looking for ancient alien artifacts. You must take on the corrupt Handsome Jack and the countless denizens of Pandora ranging from native monsters to the many human settlers, most of whom would rather skin you alive and stew your bones rather than help you.
Borderlands 2 features unique cel shaded-style 3D graphics and multiplayer support. Aspyr's also brought forth a couple of DLC (downloadable content) packs already, with plans for more.
For zombie fans
For years, fans of zombie films lamented when the credits rolled because it meant the end of the action and gore until the next movie could be made. That ended when AMC introduced The Walking Dead, the superb television adaptation of Robert Kirkman's graphic novel series about survivors of the zombie apocalypse. Now The Walking Dead has been adapted as a game series from Telltale Games.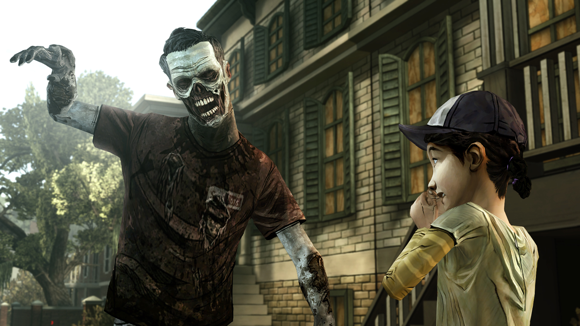 The Walking Dead game takes a different take from the TV show and graphic novel; instead of telling the story of Rick Grimes, the police officer in charge of a ragged group of survivors, this tells the story of an escaped convict trying to keep zombies at bay while protecting a young orphan—though you'll interact with characters you already know from the TV show or graphic novel, like farm owner Herschel and wiley Glenn. Decisions you make throughout the game affect the outcome as you use your problem-solving skills to survive in this ruined world overrun with shambling horrors.
This adventure game was originally released in five episodes, each priced at $5. Recently the fifth and final installment was released, so now you can enjoy the entire "first season" of the game from start to finish.
For casual gamers
Sure, we've all had lots of Angry Birds fun, and Rovio is continuing the series with the new Angry Birds Star Wars variant. But what about those poor pigs? Bad Piggies ($5) is an all-new game from the makers of Angry Birds that at last has a sympathetic eye for the green pigs that serve as the bad guys to the Angry Birds.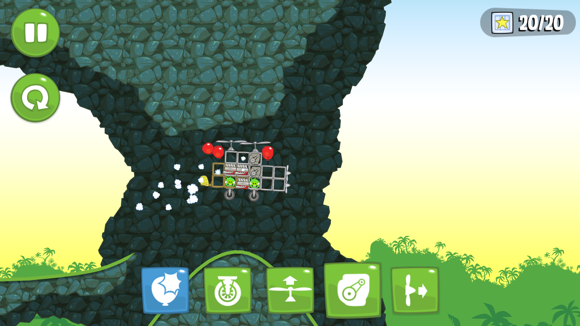 The eponymous Bad Piggies are on the hunt for eggs, but instead of chucking birds at them, this time you have to help them by building contraptions. Flying machines, cars and more need to be constructed using materials on hand, and then sent into action. Bad Piggies is a fun, kinetic puzzler with a completely different take than the Angry Birds franchises, but filled with the same comedic slapstick sensibility as its forebear.
You can buy Bad Piggies for iPhone and iPad too, but it's a lot of fun to play on the bigger screen of your Mac, and with 84 levels of consecutively more difficult challenges, it keeps the whole family busy for hours.
Got a game you'd like to recommend? Tell us about it in the comments.