Hundreds and hundreds of products are released for the Mac each year. A few products truly stand out as impressive examples of quality, value, and innovation. These are the products that we recognize with an Editors' Choice Award.
When it comes to the Eddys (as we affectionately call them), Macworld editors start with a list of candidates; this year, the list included well over 200 products (eligible products must have been released between November 1, 2011, and November 1, 2012). We take a close look at all of the candidates, debate the pros and cons of each, and determine whether a product meets our stringent standards for quality, utility, innovation, value, and excellence. After weeks of deliberation, we assembled a final list.
Ladies and gentlemen, Macworld presents the winners of the Eddy Awards.
MacUser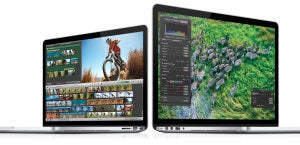 MacBook Pro with Retina Display $1699 and $1999 for 13-inch model, $2199 and $2799 for 15-inch model; Apple
A Retina display is a display with a pixel density so high that you can't discern individual pixels at a normal viewing distance. You'll pay a few hundred dollars more for a MacBook Pro with Retina display over a standard MacBook Pro, but the benefits are well worth the money. Graphics pros will love the intense image detail, and text is so crisp and clean that you might mistake your on-screen text for a printed page. If you're worried about not having enough on-screen real estate for your work, you can always use a higher resolution than the default. The Retina MacBook Pro also comes with a speedy SSD, which gives these laptops a nice performance boost.—Roman Loyola
Fusion Drive Optional upgrade on select Macs starts at $250; Apple
Solid-state drives are fast, but they're pricey and their limited capacity often requires you to shuffle music, movies, and photos to a second, sometimes external, drive. Hard drives have high capacities and a low cost per gigabyte, but aren't nearly as fast as SSDs. Apple's Fusion Drive is a clever innovation that uses software to marry an SSD and a hard drive into a single storage volume that takes advantage of the strengths of both drives.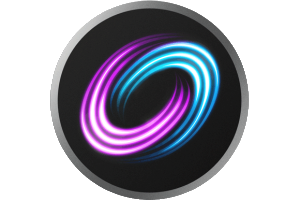 A typical hybrid drive uses a small amount of NAND flash (8GB in the case of the Seagate Momentus XT) with a standard hard drive, and comes as one physical device. In contrast, the Fusion Drive uses 15 times more flash storage, and the two drives that make up a Fusion Drive can split apart and serve as individual devices, if you so desire. Available as a build-to-order option on the 2012 quad-core Mac mini and new thinner iMacs, the Fusion Drive also relieves you from deciding which apps and files to keep on which drive. Appearing to both the user and applications as one volume, the Fusion Drive automatically moves your most-used files to the faster flash-storage portion, while moving untouched files to the slower hard-drive portion during periods of downtime.—James Galbraith
Tweetbot 1.0 $20; Tapbots
I fell in love with Tweetbot for iOS, but then it ruined me: No Mac client could compare. Turns out the only Mac app for Twitter that could match the experience of Tweetbot was Tweetbot. You can find numerous great Twitter apps for the Mac, but Tweetbot earns this Eddy because of its cleverly implemented approach to bringing an iOS app to the Mac. The app will feel familiar to anyone who has used its iOS counterparts, but it still embraces the fact that it is running on a desktop instead.

On the Mac, Tweetbot lets you Control-click (or right-click) almost anywhere to access extra features: You can right-click a user's name or avatar to follow/unfollow, mute, reply, or direct-message; right-click a link to compose a new tweet with it, save it to a read-it-later service, or email it; right-click a hashtag to mute it or tweet with it; and so on. Tweetbot integrates with every power-user service you'd want a top-notch Twitter client to offer, including syncing service Tweet Marker and a slew of link shorteners and photo and video services. It's a first-class Mountain Lion citizen, integrating cleanly with Notification Center, too. I now use Tweetbot to read Twitter across all my Apple devices, and I'm thrilled that I have it.—Lex Friedman
MacJournal 6 $40; Mariner Software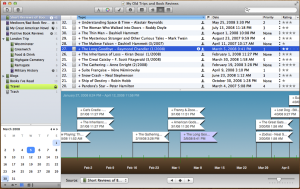 You'll have no problem finding a writing app for the Mac; the market has dozens of options, from basic text editors with minimal tools to word processors with so many features you may not even know what to do with most of them. MacJournal is designed for personal writing, whether you want to work on a collection of poems, notes from a lecture, a daily journal, or brainstorming for your next great idea. MacJournal's strength is its easy-to-use organizational tools, which focus on a tiered system of tracking entries in a user interface similar to that of Apple's iLife apps. MacJournal also has support for encryption and password protection, and can serve as a way to post to a blog on WordPress or Blogger.—Roman Loyola
Wireless Solar Keyboard K760 $80; Logitech
We rarely give an Eddy to a keyboard, but Logitech's Wireless Solar Keyboard K760 has earned the honor by being functional, flexible, and even a little bit fashionable. The Mac-matching K760 is one of the best keyboards on the market thanks to an appealing design, good keys and key layout, a nice batch of special-function keys (that work with both OS X and iOS), and a reasonable price. But what makes the Bluetooth-wireless K760 truly stand out is that it can pair with up to three devices—Mac or iOS—simultaneously, letting you switch between devices with a simple button press: One second you're editing an important work document on your Mac, and the next you're composing tweets on your iPad. The K760 doesn't offer a numeric keypad or other extended-keyboard keys, but the benefit of those omissions is that the K760 is small and light enough to slip into your bag for travel. The K760 is sufficiently versatile to be the primary keyboard for your desktop Mac, your MacBook, and your iPad or iPhone—without sacrificing full-size keys or a standard key layout.—Dan Frakes
iOS Central
iPad mini $329 to $659; Apple
The iPad mini has been widely—and justifiably—criticized for its lack of a Retina-quality display. But in every other way, it's just as much of an iPad as its Retina-equipped larger siblings, wrapped in a package that's about half the overall size and weight. Inside the mini's incredibly slim but solid body, you'll find the CPU, GPU, and screen resolution of the iPad 2 along with the wireless and camera features of the fourth-generation iPad. The result is a smaller device that offers full compatibility with all 275,000 (and counting) iPad-optimized apps, as well as performance that's surprisingly non-mini. In fact, the biggest praise I can give the iPad mini is simply to describe it as what it is: a more portable iPad. I suspect that enough people will be wowed by the iPad mini's features, design, build quality, and—most important—size to make it the best-selling iPad. If it's any indication, the mini has already become the favorite iPad of many a Macworld editor.—Dan Frakes
iPhone 5 $199 for 16GB, $299 for 32GB, $399 for 64GB; Apple
To what should be nobody's surprise, Apple finally increased the size of its smartphone screen—in its own particular way, of course. The iPhone 5's taller screen is still the same width as every previous model's, but the additional pixels provide more room for developers to exercise their creativity without hampering owners' ability to hold and use the device with a single hand.
The new version is no slouch in performance, either: The iPhone 5's A6 processor handily beats its predecessors, and the addition of LTE cellular technology means that the network connection finally brings actual 4G speeds, instead of the previous model's reheated 3G. Likewise, better cameras on the front and back mean that the camera you carry with you everywhere is even more capable. Few things are more futuristic than the ability to conduct high-definition FaceTime calls no matter where you are (assuming your carrier supports it).
Oh, and did I mention that all of these impressive capabilities fit into in an attractive new package that's somehow, amazingly, smaller and lighter than the already sleek iPhone 4S? Once again, Apple has managed to top its own flagship product, with a device that makes its once-impressive forebear look decidedly long in the tooth.—Dan Moren
Pogo Connect $80; Ten One Design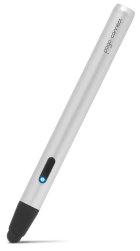 I've been waiting for a pressure-sensitive stylus since Ten One Design previewed a pressure-sensitivity test back in July 2010. Since then, several companies have attempted to conquer the mountain that is pressure-sensitivity support, and have encountered difficulty: Apple allows you to send this information only via Bluetooth, and each app must be individually altered to recognize and accept this information.
Ten One's Pogo Connect cannot surmount these problems entirely, but the company, partnering with iOS app developers, has made the process as simple as possible for users. You don't need to pair your Pogo with the tablet in the traditional way, or worry about turning it on or off to conserve battery power. Compatible apps have a single switch to pair the stylus—and once paired, the connection lasts until you quit the app or turn off your iPad. It's an elegant solution, accompanied by an equally elegant pen.
The company's pressure-sensitivity engine is sleek, and one of the best at recognizing both pressure and speed input that I've seen. And although the rubber nib—an 8mm beast similar to other companies' rubber-nib offerings—may not please everyone, it offers decent friction against the iPad's surface for fast lines and detail work. We don't know what Apple plans for the future. But looking at the pressure-sensitive styluses on the market today, the Pogo Connect is the one to beat.—Serenity Caldwell
Entertainment
Zipp $400 with one wool cover or $450 with three covers; Libratone
We see an awful lot of AirPlay speakers, but the Zipp stands out for a few reasons. First, it offers great sound: A 4-inch bass driver and two 1-inch, ribbon-based tweeters combine to generate impressively full audio with substantial lower-end presence. It's an excellent music speaker. But beyond working as a traditional AirPlay speaker, the Zipp also includes a feature called PlayDirect, which allows you to play music from your iOS device (or other source) even when no network is available. In those situations, the Zipp creates its own Wi-Fi network, and you simply connect your device to it and start streaming. That makes the Zipp perfect for picnics, especially when you consider its 8-hour battery life and built-in carrying strap.
Getting the Zipp on your home network is a cinch, too: Just plug it in to an iOS device over USB, and it can inherit your Wi-Fi settings in an instant—no further configuration required. To top everything off, the Zipp looks hip, and it's customizable: Unzip the cloth cover it's wearing, and put on another to suit your mood or décor. The $400 version of the Zipp includes one wool cover (either gray or red), while the $450 version includes three covers (either red, blue, and dark gray, or yellow, pink, and dark gray).—Lex Friedman
Apple TV Software Update 5.0 Free with Apple TV hardware; Apple
The big change with the third-generation Apple TV model, released in March, was support for 1080p video resolution (versus 720p on the previous generation). But both models have the same software, which saw a significant overhaul this year as well. Foremost is a completely reworked interface, which offers faster access to all content types. And speaking of content, Apple added Hulu Plus to its non-iTunes Store options. You'll also find new screensaver images and options, a Shared Photo Stream feature, improved AirPlay support, better subtitle support for the hearing impaired, and lots of other small tweaks that make using the Apple TV a better experience.—Jonathan Seff
Working Mac
AirPort Express $99; Apple
The previous version of the AirPort Express—the one that was essentially a giant wall wart that plugged into a power outlet—was a nice network device, but since it wasn't meant to work as a full-featured router, it had its limitations. With its 2012 redesign, however, the AirPort Express reaches its potential. Apple added a second ethernet port, which allows both a WAN connection (to a broadband modem or a larger network) and a LAN connection (to a computer or to an ethernet switch). The new support for simultaneous dual-band Wi-Fi permits your devices to get the fastest connection possible. And the new guest-network option lets you set up a separate network for temporary users. These improvements make it a much more compelling network device.—Roman Loyola
Coda 2 $75; Panic
Panic's Coda is awfully close to a perfect coding app for Web developers. Like the original version of the software, Coda 2 aims to serve as an all-in-one program, combining its code editor with an integrated Terminal client, a CSS editor, FTP/SFTP support, and in-app live Web previews. But the new version of Coda provides significant enhancements, too, adding developer-favorite features such as code folding, autocompletion of custom functions, a built-in MySQL tool, and improved syntax coloring. It introduces visual tabs that make finding the tab you're looking for delightfully easy. It makes navigating across different sections of your site incredibly simple, with its innovative path-bar menus. And it doesn't just include the option to preview your webpages in iPhone and iPad frames: If you use Coda in conjunction with Panic's iPad app Diet Coda, you can get live previews on the iPad screen, wirelessly, as you code.—Lex Friedman
CrashPlan+ Plans start at $1.50 per month for 10GB of online storage; Codefortytwo Software
With customizable plans and different options for restoring missing files, Codefortytwo Software's CrashPlan+ has much to love. Although this cloud-backup software has been around for a while, the vast improvements in its mobile app and its now-seamless integration between linked machines, Web-based recovery through CrashPlan Central, and the mobile system made CrashPlan+ shine this year.
CrashPlan+ offers three basic plans: CrashPlan+ (starts at $1.50 per month for 10GB of online storage and one computer), CrashPlan+ Unlimited (starts at $3 per month for unlimited online storage and one computer), and CrashPlan+ Family Unlimited (starts at $6 per month for unlimited online storage with two to ten computers). Your data resides on CrashPlan's servers, and the program backs up multiple versions of your documents, all via the Internet. Want to back up your external backup drive? No problem—CrashPlan+ can do that, too.
The option to back up to multiple destinations means you will never be out of luck in case of a crash: If something happens to one backup location (such as your MacBook), you'll still have the data on CrashPlan's local server. You can easily restore it from another machine through CrashPlan's website, or pull a backup from CrashPlan's desktop software on any Mac you have linked to your account. And through the iOS app, you can open files on your iPad or iPhone straight from your CrashPlan backup, or check the status of a backup in progress.—Leah Yamshon
Personal Capital Free; Personal Capital
First there was Mint, and Mint was good: It's a free website that aggregates all your bank accounts and investments. But then came Personal Capital. This website aggregates your savings and checking accounts, credit cards, retirement accounts, investments, and any other financial data you throw at it, and then displays easy-to-read charts and graphs outlining your money coming in and your money going out. You'll know at a glance whether you're building or depleting your savings, and you can choose custom timeframes to better analyze your data.
What's more, the company offers an excellent app for iOS, and like the service itself, the app is free. Whether from your Mac via the Web, or on your iOS device, you can contact Personal Capital's advisers for insights and advice on your financial situation. You can even initiate live chats, email correspondence, phone calls, and FaceTime conversations with the advisers—free of charge. Personal Capital hopes that you'll be so pleased with its advice that you'll be motivated to have the company manage some of your finances as well. But even if you skip that step and benefit from the wealth of wealth-related data the company provides by analyzing your accounts, signing up for the free service is a worthy investment.—Lex Friedman
NetSpot 2 Free; Etwok
The frustration is immense when you're dealing with a spotty Wi-Fi connection—especially if that connection is in your own home or business. NetSpot, a software utility for analyzing and troubleshooting Wi-Fi networks, is an essential tool. It determines the rough location of your base stations, and maps out the strong and weak points of Wi-Fi coverage in a building. You can then use the information to adjust your base stations accordingly, or to figure out where to put Wi-Fi expanders. Even though NetSpot is a networking utility, it uses friendly visual cues to help you understand the collected data. Best of all, NetSpot is a free tool. (Versions for commercial use are also available.)—Roman Loyola
My Book VelociRaptor Duo $859; Western Digital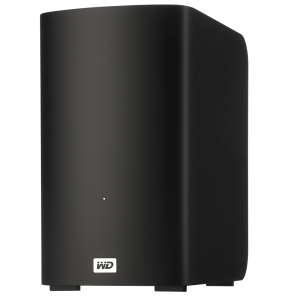 With two 1TB, 10,000-rpm drive mechanisms and two Thunderbolt ports, Western Digital's My Book VelociRaptor Duo offers the stuff that media professionals' dreams are made of—namely, speed and capacity. Although I've seen my share of Thunderbolt storage products that use SSDs, 5400-rpm laptop hard drives, and 7200-rpm 3.5-inch hard drives, the VelociRaptor is the first I've encountered to use fast 10,000-rpm hard drives. The all-black VelociRaptor Duo comes formatted for Mac as an HFS+, RAID 0 (or striped) volume for fastest performance, but you can easily set it up for RAID 1 mirroring for easy redundancy. Its simple-to-access case makes swapping out drives a tool-less breeze, should one ever fail.
Thunderbolt supports up to six devices connected simultaneously; and by offering two Thunderbolt ports, the VelociRaptor Duo allows you to daisy-chain devices and gives you flexibility as to where to add on the Thunderbolt chain. Heck, it even comes with its own Thunderbolt cable.—James Galbraith
FileMaker Pro 12 $299; FileMaker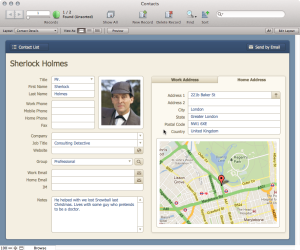 Since the early days of the Mac, FileMaker has been a longtime favorite for business users, and for good reason—the database program keeps getting better with age. The latest version has a great set of starter solutions for novice users who want to create a new database. The program's 40 new themes help users quickly build attractive and useful databases that are also designed to work on iOS devices. And just when you think FileMaker can't get any more dynamic, the company makes welcome improvements to container fields and the charting tools. As mature as FileMaker is, it's still undergoing some growing pains: FileMaker 12 uses a new file format, and old FileMaker files will need conversion, but fortunately the process is easy. FileMaker marches on, and in the right direction.—Roman Loyola
Create
Intuos5 $229 to $469; Wacom
Wacom has long been the leader in building excellent pressure-sensitive graphics tablets. Its Intuos5 is a perfect example of everything I've come to expect from the company, offering exceptional build quality, a sturdy drawing surface, and beautifully rendered digital pen strokes. But with this entry, Wacom didn't merely match its past efforts. The Intuos5 includes full touch capability, sports a redesigned button interface and heads-up display, and supports wireless usage. The HUD in particular redeems Wacom's somewhat clunky software attempts of years past, providing users with a simple and clean way to see their programmable buttons and switch among them.
The touch surface of the tablet maps to all of OS X's Multi-Touch gestures, letting you switch between hand and pen to move around your canvas and your computer. Between the tablet's touch sensitivity and its new ExpressKeys buttons, Wacom has practically eliminated the need for you to use a mouse and keyboard in your production process.
Graphics-tablet sales will always be at least somewhat confined to professional markets. But if you're a digital artist, a compositor, or simply someone who prefers a touch-and-pen interface to a trackpad-and-keyboard setup, the Intuos5 is Wacom's finest midrange tablet yet.—Serenity Caldwell
OM-D E-M5 $1000 (body only); Olympus
Insofar as Micro Four-Thirds cameras go, the Olympus OM-D E-M5 is a chart-topper not only because it's modeled directly from the company's OM line of stylish, feature-rich SLRs, but also because in its new digital incarnation, it produces outstanding images. With a highly customizable feature set, a compact design, a swift autofocus and burst mode, a mix of three dials and a touchscreen LCD, and a weather-resistant body, this mirrorless interchangeable lens model is good-looking and well-designed.
The camera earned grades of Superior in critical test categories such as exposure, color, sharpness, and distortion. The included clip-on flash in the hot shoe produced even coverage corner-to-corner, as well. But the OM-D E-M5 is not without its fun side: Plenty of imaging goodies, such as multiple exposure capability, a wide array of scene modes—including 3D—and a set of art filters allow you to preview effects on the LCD or in the EVF before you press the shutter button. Top that off with an extensive assortment of available accessories and lenses, and you have a camera that shines for almost any photo enthusiast.—Jackie Dove
Handycam HDR-PJ760V $1600; Sony
As a dedicated camcorder that falls squarely between two worlds—consumer and prosumer—the compact Sony HandyCam HDR-PJ760V is a compelling choice because it works like a champ under tough conditions. Right out of the box, this showstopper was able to capture a refinery explosion and fire, with spectacular results. This model intelligently compensated for exposure and minimized artifacts while shooting directly into the sun, as well. Its optical image stabilization, combined with its surround-sound stereo capability, captured video that was sharp, crisp, and color-accurate—rich without oversaturation—and paired with great audio quality. And let's not forget some of the Handycam HDR-PJ760V's cool extras: The unit offers a pivoting color viewfinder, as well as advanced manual controls, GPS capability, and a miniprojector component that lets you turn the camcorder into a presentation tool.—Jackie Dove
ScreenFlow 4 $99; Telestream
Screencasting has come a long way from pointing a camcorder at your Mac's display or taking individual screenshots and arranging them in a slideshow. While some utilities are content to capture on-screen actions, ScreenFlow goes a long, long step further by also allowing you to edit what you've captured. Previous versions provided an adequate set of tools for creating solid screencasts. With the software you could capture your screen; edit the resulting video; add captions, titles, and transitions; zoom in and out on important elements; embed picture-in-picture video from a connected camera; and export your work in a variety of formats. Version 4 brings some welcome enhancements, including the ability to nest clips (so that you can manipulate them as a single unit), add closed captioning, use green-screen effects, and apply audio and video filters to your videos. If it's one-stop screencasting you're after, ScreenFlow 4 is the tool to use.—Christopher Breen