As I clack out these words, Christmas is just a day away, and many of you are (or soon will be) nestled comfortably in the embracing bosom of your family and friends. May I suggest that rather than tossing another pair of wooly socks or reindeer-themed undergarments at these folks you instead share some of the technology skills you've acquired over the years?
If you're reading these words, it's highly likely that you're the geek of the family. When a sister's, brother's, mother's, father's, second cousin's Mac, iOS device, wireless router, or printer goes bad, it's you who are called in as the first responder. Given your expertise, now would be the perfect time to give of yourself and, while visiting family, take a turn through their technology. That includes:
Update their stuff: Fire up their copy of the Mac App Store (or Software Update if they're using an older version of the Mac OS) and see what's on offer. More often than not, your loved ones haven't a clue about what a software update contains and so they ignore it. You be the judge of what is and isn't worth updating. When doing this arm yourself with the Mac's administrator's password, run Software Update, and see what's waiting. Install those updates that matter (particularly security updates).
Of course your friends and family have more software than what's offered at the Mac App Store. Take a gander at the applications they use most often and look for a Check for Updates entry under the application menu. Before you give it up as a job well done, if the object of your affection has an iOS device, tap Settings > General > Software Update and see if their device is up to date.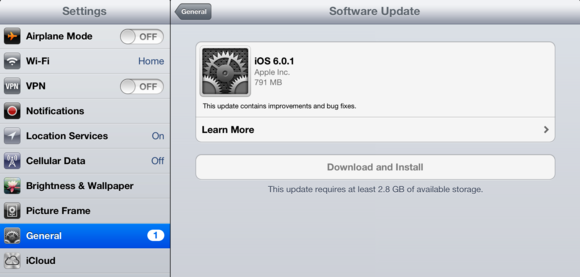 Check the network: Increasingly wireless networks are installed in the homes of "normal" people. Yet these normals have no idea whether their wireless networks are configured for best performance (and even if they had some small idea, they likely wouldn't know what to do about it). Frequent Macworld contributor Glenn Fleishman does. Read his Speed Up Your Wireless Network and put his suggestions to good use.
Set up screen sharing. OS X's Screen Sharing feature is as much a gift to you as it is to your loved ones. With it you can avoid the long meandering tech support calls that plague every family's pet geek. With screen sharing configured properly all you need to do is remind Aunt Vilma how to launch iChat or Messages, accept your request to share her screen, and Please, for the love of Santa, take your hand off the damned mouse! and you can go about your lifesaving business.
Should you need reminding of how to set this up, sit down at your loved one's Mac, fire up their browser, and sign them up for a free AIM account. Launch Messages and configure it to use this account. Add your AIM identity to their buddy list and from the Audio or Video menu choose Screen Sharing Enabled. When you return home, enter their account in your buddy list.
Back them up: If the family Mac isn't being backed up you're going to hear about it when its hard drive eventually dies. Save yourself the headache and purchase an external hard drive, attach it to the Mac, hide it under a doily so no one can muck with it when you're not there, and configure Time Machine to back up to the drive.
Clean up after them: Some people—many of them your relatives—have no respect for their computers. They happily clutter their desktop with files, toss countless items into the trash and never empty it, and figure that when they delete an image in iPhoto, it's really gone. With their permission, offer to do a little housekeeping.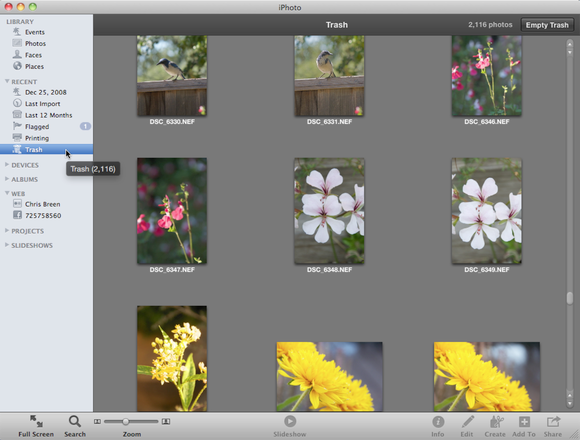 Gather together their passwords: You and I know that scribbling down passwords on a piece of paper and then taping that paper to the side of the computer is anything but the best way to maintain security. But we also know that this is exactly what your relatives and friends do. You can certainly counsel them to do things differently, but once you're out of their sight they'll go right back to it.
What you can do is make a record of their passwords. In such situations I whip out my iPhone and take a picture of the password-choked paper. I later tuck away the image in a secure place when I return home. When I later get that panicked call in the middle of the night because Great Uncle Ludwig can't find the password he's used to leach off his neighbor's Wi-Fi network, I can cough it up in an instant.
If your friend or relative has a smidgeon of technical sophistication and you're feeling generous, pungle up $50 to buy them a copy of Agilebits' 1Password. A finer utility for generating and storing passwords (as well as storing personal information, secure notes, and credit cards) doesn't exist.
Show them a simple trick or two: A lot of the operational things you take for granted are a mystery to many people who own Apple products. If you notice that your father routinely mouses to a common menu command, gently suggest that Command-S will save a file and Command-Option-Eject will put the Mac to sleep. If the brother who refuses to wear bifocals invariably hunches over to read small print on the screen, demonstrate the Control-Scroll Wheel/Ball trick that zooms the screen. Point out to Cousin Bob an Angry Birds level or two where a Golden Egg can be found or give him some pointers on using Letterpress.
The nicks and nacks: There are a host of additional little things you can do. Set the proper date and time on any devices you come across—computer, iPhone, digital camera, and camcorder. Switch on the HDTV and configure it to display the best HD image possible. (And see if the family is viewing the HD-versions of its favorite networks rather than the standard definition versions they've defaulted to.) Check the ergonomics of the desk and chair your mother sits at when using her Mac. Glance at About This Mac to learn whether a Mac is RAM-starved.
Ask, listen, and act: Finally, take a seat next to your friend or family member when they're using their Mac or iOS device and ask them if there's anything that confuses them or they're having trouble with. After the initial "Oh, no, I'm getting along just fine" you might hear "Oh, but there is this one thing…." That's your cue to reply "That's a problem for a lot of people. Here, let me help you."
The helping hand you extend may be the greatest gift they receive this year. Happy holidays to you and those who benefit from your generosity.