Adobe has acquired Behance, a privately held online social media service for creative professionals. This acquisition is designed to buttress Adobe's Creative Cloud community strategy by joining forces with an identifiable creative hub that already has over 1 million members.
"We know that a vast number of Behance members are using Adobe tools to create content and we feel this is a really great fit because of that," said Heidi Voltmer, Adobe's director of product marketing. "The combination of Behance into the Creative Cloud is going to make it a true hub for creative professionals worldwide."
Adobe plans to integrate Behance's community and portfolio capabilities with Adobe Creative Cloud, allowing members to create content, seek feedback, showcase their work, and distribute it across devices.
With this acquisition, all of Behance's 32 employees will now work at Adobe. Terms of the deal were not disclosed.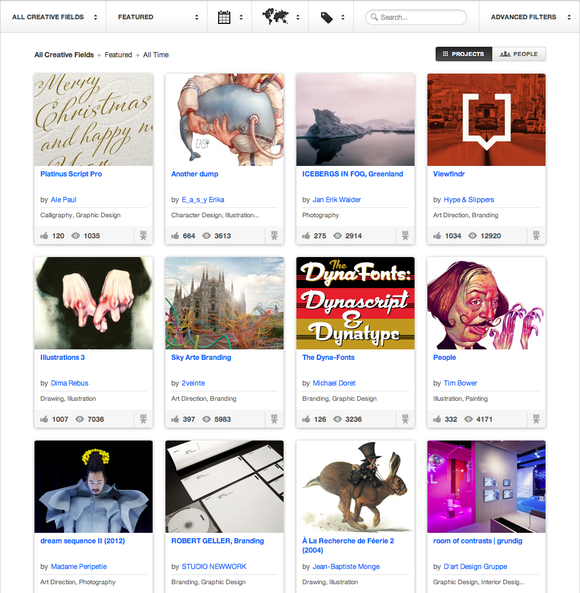 Creative Cloud community
This announcement comes on the heels of another Creative Cloud initiative announced last week that established new training features, file synchronization and sharing capabilities, digital publishing services, and significant updates to a number of Adobe's major tools, including Photoshop.
The acquisition of Behance completes Adobe's intended roadmap for the 2012 launch of Creative Cloud. Community services have always been a goal with Adobe's Creative Cloud subscription, however, it has not been a primary focus until now.
Adobe's current Business Catalyst platform, for example, can be used as a portfolio site, but it was not community driven and requires considerable upfront effort. "You could create a portfolio site, but it did not have a huge network, or everything pre-done for you—you'd be responsible for having people come to your site," said Voltmer.
Behance, on the other hand, is an established creative community with a platform, feedback, comments, and all mechanisms built in and tested. Business Catalyst will continue to exist as its own entity side by side with Behance, as it has other purposes as well as portfolios, Voltmer said.
Adobe plans to continue developing Behance's creative community and will extend its functionality into Creative Cloud by taking advantage of links between the services, such as Creative Cloud Connection, to ease the posting of new work. Creative professionals will be able to immediately share works in progress, and receive feedback and attribution in a seamless workflow, Adobe says.
Behance members and others do not need to subscribe to Creative Cloud to participate in the Behance site. Creative Cloud subscribers who are also Behance members, will soon be invited to associate the two logins to take advantage of the new combined offering. Current members of either service can otherwise proceed as usual.
Behance
Launched in 2006, the New York-based Behance offers creative professionals a showcase for their work across a wide range of disciplines and industries. These include graphic design, photography, interaction design, art direction, illustration, industrial design, motion graphics, fashion, architecture, branding, and Web design.
Over time, Behance has evolved from a destination that creatives use to establish connections into one where creative professionals also find work and market skills.
Members create multimedia portfolios that showcase their work within the network, as well as throughout partner sites and organizations, and industry-specific sites. Visitors such as creative companies, recruiters, and editors access Behance to see this work and also to find creatives for hire.
In addition to individual portfolios, Behance powers portfolio websites for groups such as AdWeek, Rhode Island School of Design, LinkedIn, and The Smithsonian National Design Awards.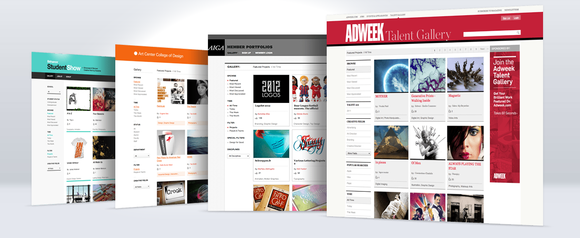 "We're thrilled to join Adobe and empower creative careers on a global scale," said Scott Belsky, co-founder and CEO of Behance. "As creatives rely more on the social web for collaboration and opportunity, creative people and teams will benefit from Behance's community features integrated into the creative process." Belsky is the author of Making Ideas Happen (Portfolio, Penguin Books). He also serves as an advisor and investor in several new and emerging companies.
Belsky will join Adobe as vice president of Behance and report to David Wadhwani, senior vice president and general manager of Adobe's Digital Media business.
Behance has 1 million members from 172 countries and is now showcasing about 30 million images. In the last 30 days, portfolios on Behance-powered sites have received over 90 million views and today there are over 3 million projects hosted on the Behance platform, Adobe says.
Further details on the announcement are available via the Behance blog.