Little things mean a lot—especially when tiny tips save time. Ramp up your Web-browsing skills with these speed-friendly techniques for Safari 6.
1. Open a link in a new tab
When you type something into Safari's Address Search Field and click Return to see the top search hit, the new page replaces the current one, as you'd expect. But if you want to keep the current page around, you can: Press Command-Return to open the top hit in a new tab, or press Shift-Return to open it in a new window.
2. Jump to the Address Search Field
Want to enter a URL or search string, but don't want to take your hands off the keyboard to click? You can move into the combo address/search field by using either of the keyboard commands formerly used for the separate address and search fields: Command-L or Command-Option-F.
3. Bookmark a page instantly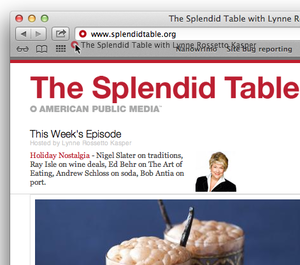 Create a new bookmark on the bookmarks bar by dragging the favicon (the icon in front of the URL) from the address field into the bookmarks bar. The bookmark's default name will be selected, so you can immediately type in a new one if you want to.
4. Rename a bookmark
Quickly rename an existing bookmark by pressing it—that is, by clicking and holding down the mouse button or trackpad instead of just clicking or tapping—until the name is activated for editing.
5. Jump to a Tab-view tab
When you're in Tab view (View > Show All Tabs, Command-Shift-), the row of dots beneath the sample window does more than indicate how many tabs are lined up. Click a dot to go directly to the tab it represents—the last one for the last tab, for instance. If you have a trackpad, you can move from one tab to another by swiping with two fingers.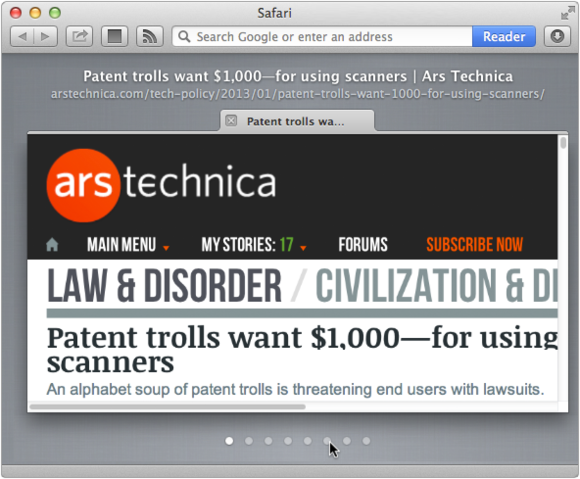 6. Go backward and forward in browsing time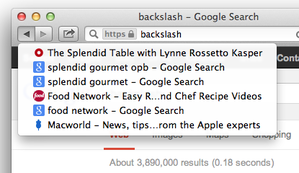 You may already know that if you press (click and hold down) the Previous button or the Next button to the left of the Safari window, a menu of all the pages you've visited in that "direction" will appear in the current window. If you didn't know that, consider it your bonus tip. If you did know it, here's the twist: Hold down Option while pressing either button, and the menu will list URLs instead of page titles.