Batman: Arkham City made its debut for PC and consoles in 2011 and a Game of the Year Edition followed in 2012. Feral Interactive's Batman: Arkham City Game of the Year Edition brings the latest adventures of the Caped Crusader to Mac users. If you're a fan of all things Batman, this one's definitely worth checking out (provided your Mac has the horsepower to run it).
Gotham City has a new place to put its most wretched criminals and crazed super-villains: a cordoned-off ghetto called Arkham City, policed by a private security force under the control of the sinister Hugo Strange. Batman has to infiltrate the prison city and uncover a mysterious plan known as Protocol 10 before it can be carried to completion. Along the way, Batman will have to face off against some of his most dangerous foes: Two-Face, The Riddler, The Penguin, Mr. Freeze, and, of course, The Joker.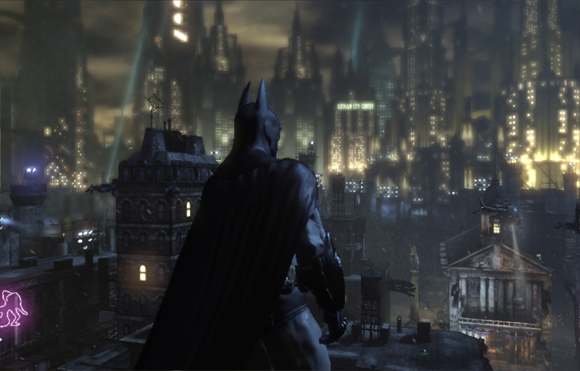 Batman: Arkham City, like Batman: Arkham Asylum before it, employs stealth as an important tactic—Batman can melt into the shadows and surprise his foes, launching into a full out attack with a barrage of kicks, punches, flips and counter-moves. And, of course, he has some wonderful toys, ranging from the batarang, grappling gun, and new weapons like freeze blast grenades and the Disruptor, which can remotely disable enemy weapons.
Arkham City is a wide-open area to explore; this is Batman meets Grand Theft Auto, to a certain degree, though there is certainly a plot line you're expected to follow, achieving objectives in your ultimate aim to find out what, exactly, is going on in Arkham City.
Atmospherically and technically, Arkham City is a marvel. The game looks and sounds phenomenal—a cinematic experience that dovetails nicely with Christopher Nolan's Dark Knight film trilogy. Don't expect to hear Christian Bale, however; instead, the game's developers sought the vocal talents of veteran Batman animated series actors Kevin Conroy and Mark "Luke Skywalker" Hamill (who excellently reprises his role as the Joker). The game's got a great pedigree—the story was penned by veteran Batman writer Paul Dini, and it fits nicely into the comic book mythology.
As the Game of the Year Edition, this combines the original title (not available on its own on the Mac) with content including new maps, new playable characters (each with unique skills and strategies to employ), Batman character skins (ever wanted to play in the Batman Beyond costume? Or the vintage Batman outfit?), and an entirely new epilogue to play through, entitled Harley Quinn's Revenge (Harley Quinn, as Batman fans know, is Joker's costumed protegé/sidekick/girlfriend).
Feral has some guidelines on its Web site for which video cards are and aren't supported, so make sure to swing by and make sure your system will make the cut before laying your money down.
There are no multiplayer features here, but the game doesn't need it. The additional map packs, playable character content and Harley Quinn storyline will help you get your money's worth. The game is rated T for Teen by the ESRB.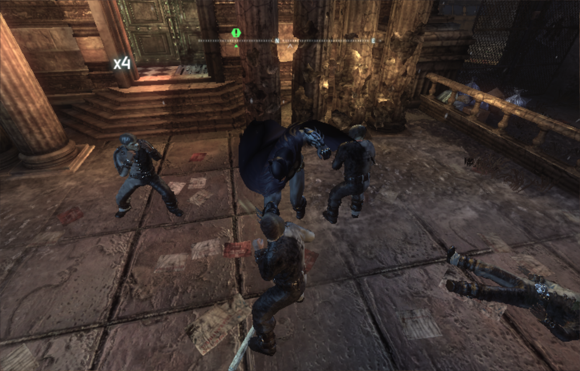 Bottom line
Batman: Arkham City Game of the Year Edition is a fantastic addition to the Batman pantheon and a welcome addition to Mac games. If you're looking for some hardcore action as the Caped Crusader, make sure to add this to your collection.