If you're into karaoke, Jam for iPhone is karaoke with a twist.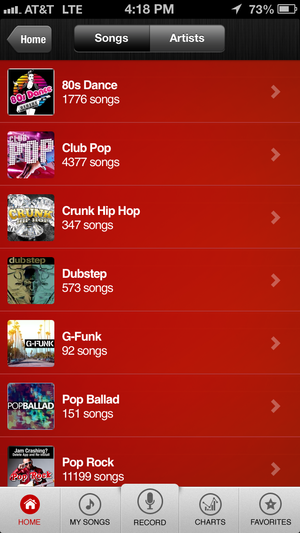 Jam, a free iPhone app from DreamWalk Interactive that aspires to be the "Instagram of Music," lets you sing any kind of song—even one you've made up on the spot—and set it to music. You can then post your original tunes on Facebook or on the Jam community website and have people rate your songs—the promised Instagram angle—letting your creations climb on the Jam charts. And, of course, you can share your music via email and text.
Jam is designed for aspiring singers, with or without talent. You record your little tune into the program and Jam lets you add backing styles from its built-in musical choices. So you can pick styles like Reggae, Club Pop, Rock, 80s Dance, Punk Rock, and more, and it will automatically add the backing music of that style.
Jam detects vocal pitch, musical key, and song structure, and uses them to both auto-tune the vocal and produce an original backing tune to go with it. This is not canned to any particular song, but rather to a style so that each resulting song is an original and unique composition. Most are a minute or under, but there's no strict time limit.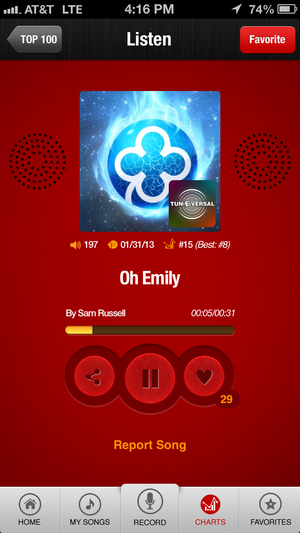 Jam isn't the first app that aims to create a song out of little more than your voice. LaDiDa, for example, uses pitch correction tools in what's billed as a "reverse karaoke" app. There appears to be more of an emphasis on the social aspects with Jam, though.
Even if no singing skill is required, Jam still offers talent opportunities in the form of virtual badges for special achievements or earning royalties when people "like" your songs on Facebook. Dedication can be rewarded with a record deal by one of four Jam record labels. While the app is free, paid add-ons will add more variety to your repertoire. In-app purchases range from a Starter Pack for 99 cents to a High Roller Pack for $11.
The app works with the iPhone 3GS or higher, 3rd generation and higher iPod touch, and the iPad.
It may not be great art, but it sure is fun for kids and parties.