Orchestra CEO Gentry Underwood is a busy man these days; his company launched its new iPhone email app Mailbox (

) on Thursday. But Underwood still managed to find some time to speak with Macworld about the app, its rollout, and the company's plans for profitability.
Mailbox aims to be a true replacement for Apple's built-in iOS Mail app. From your inbox, you can swipe on messages to archive them, delete them, or snooze them. That last feature hides a message from your inbox for now, but brings it to the forefront again after an amount of time you specify. That way, it's easier to get to Inbox Zero, and messages pop up later, when you're better prepared to act on them.
Demand for a better way to manage email is high, and early reviewers (including Macworld) have heaped praise upon Mailbox. So the developers of the app are prepared for an onslaught of users.
For example, that clever snoozing feature requires that Orchestra maintain a cloud server backend for the app. Underwood said that the company isn't too worried about Mailbox buckling under the load as customers start using the app. "The fear of the system falling over has been mitigated by having spent a bit of extra time setting up the reservation system, so it takes a lot of the anxiety side out of it away." That reservation system, available within the app, presents you with a code to unlock the app, once your spot in line is reached.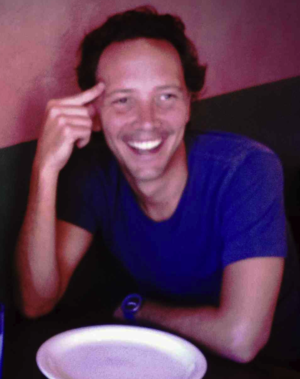 Underwood says that more than 250,000 users already signed up for Mailbox access through the reservation program (which started on the Web), but he warns that the initial rollout of access will start slowly. Though you can install the free app right away, at first you'll see nothing but your current position in the reservation queue—including both how many people are in front of you and behind you in line. "We'll monitor the early load, and we expect that we'll be able to increase the number of users exponentially over time," but Underwood's primary goal is keeping the system online for early adopters.
Tip your server
That said, Underwood says that even if Mailbox's servers were to find themselves overloaded, its developers have built in numerous failsafes. "We built a very intelligent offline queue, so if you're on an airplane, or in large portions of San Francisco or New York City where cell service is abysmal, we won't let that degrade your experience. So you can do everything you imagine with your already downloaded email" even when your phone is offline. "As soon as you get access to the server again," Underwood said, "all those changes propagate."
That means you can mark messages as archived or deleted, compose new messages and replies, and even snooze messages to pop up again later, even if the app is, for whatever reason, unable to connect to the Internet. Underwood explained that this offline architecture "works for Airplane Mode, and if we have trouble in our system and have to take our servers offline temporarily."
The business of free
I've been using Mailbox for about a month, and—as I make clear in my review—I'm a big fan. But should customers be worried about the long-term viability of the app, given its $0.00 price tag? Underwood says no.
"We're really following in the footsteps of companies like Dropbox and Evernote, who have demonstrated their ability to make a good business out of a 'freemium' model. You give people a version of the experience for free, and have a series of premium features that more hardcore users can step up and pay for if they're interested."
As to what those premium features might be, Underwood is tight-lipped: "We have a lot of stuff in the pipe… But we're not talking about them yet, because part of the fun is revealing them over time."
Future features
Though he wouldn't spill about upcoming premium features, Underwood did offer a few peeks at where Mailbox is headed. "A native iPad experience is coming," he said. In fact: "Our goal is to get this app onto every device that people use email on, which means the desktop and Android and maybe other mobile devices as well."
Mailbox's primary limitation at launch is that it's limited to Gmail accounts. That limitation won't last forever, Underwood said.
"We had to focus with Gmail, but we architected the system so that we can add other email providers as we grow, relatively pain-free." Limiting the initial release of the app to the iPhone and Gmail, Underwood said, "is just a way for us to have a shot at getting an excellent email app out the door. The ante is so high for email, there's so much that you have to get right, that we had to constrain the process."
The acquisition question
The last company to try to reinvent mobile email was Sparrow; it ended up getting acquired by Google. I asked Underwood whether he expects acquisition might be in Mailbox's future as well.
Buyouts are "always a risk, to be honest," he said. Underwood pointed to situations that he thinks motivate acquisitions: "a product isn't going at a consistent scale, or isn't likely to grow into a big business, so the team needs to find a home for it, or find a home for the talent." While he acknowledged the possibility that Mailbox could face such issues, he said that "our hope is to build a big and real business out of this."
And Underwood likes his chances. "One of the big opportunities here is that pretty much everybody uses email, pretty much everybody uses email on their phone, and pretty much everybody who uses email on their phone kind of hates it right now. And if we can address that problem at scale, we can build a real business."
Mailbox's goal, Underwood said, is to "take pain out of your day to day experiences" of managing email, especially using it as a to-do list. If Mailbox can "take a little bit of friction out of email-based collaboration, and do that with a lot of people, you're greasing the skids for a lot of people."
Citing the famous Steve Jobs quote, Underwood said that the appeal of building Mailbox was the potential of making a dent in the universe. "I think we have a shot."