Tax season is in full swing, so it's time to gather up your W-2s, receipts, and other documents and get to work preparing your return on your Mac—or your iPad, or even your iPhone. The two major competitors in the tax software realm are H&R Block and Intuit, and while their apps are very similar in their ease of use, it's the little details that make the difference. Macworld contributor Jeffery Battersby reviewed the tax programs from both companies to help you make a decision on which app is right for you.
Chart: Tax software reviews (2012)
1040EZ and your iPhone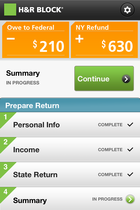 If your taxes are simple and you can file using a 1040EZ tax form, you can use your iPhone. These two excellent apps will help you finish your taxes in minutes, and you can't really go wrong with either one, but we gave a slight edge to H&R Block's app, since it offers a more affordable filing fee. Click on the links below to read the reviews.
Review: H&R Block At Home 1040EZ for iOS ()

Review: Intuit TurboTax SnapTax ()
iPad apps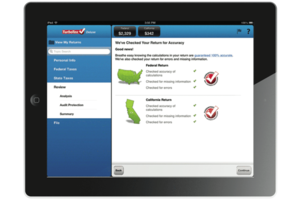 H&R Block and Intuit offer full-featured tax apps for the iPad. You don't have to pay a cent for either app; you pay a filing fee based on the complexity of your return. Both apps help make quick work of your taxes, but in the end we felt that Intuit's app made the better choice. Click on the links below for the reviews.
Review: Intuit TurboTax 2012 for iPad ()

Review: H&R Block At Home Free Edition for iPad ()
Mac apps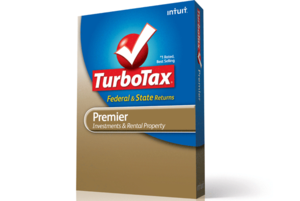 Yes, many folks prefer to use a traditional Mac computer when figuring out what they owe or expect to get back from Uncle Sam. Here, we found a much clearer distinction between the two offerings and in the end concluded that Intuit's program is the better tax program for your Mac.
Review: Intuit TurboTax 2012 for Mac ()

Review: H&R Block At Home 2012 for Mac ()