With smartphone cameras and their dedicated apps—primarily one app called Instagram—photo filters have emerged not only as a way of life, but as almost a de rigueur aspect of mobile shooting and sharing.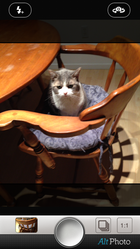 Today, a vast preponderance of iPhone and Android photo editing apps contain a module that lets you adorn your snaps via filters with names like Lo-fi, Toy Camera, Holga, or something similar. All these filters can add interest and uniqueness to run-of-the-mill photos and I pass no judgment on whether or not they achieve that goal or whether people should just shoot better photos so they don't need to artifically dress them up. What really matters is whether a filter visually enhances a photo or gives the viewer a unique take on a subject. The free Alt Photo for iPhone is one app that does so in a gratifying way, and I repeatedly turn to it for nearly all my photo filtering.
Alt Photo is a consumer level, easy-to-use app from Alien Skin Software, a company best known for its pro-level, high-end Photoshop filtering packages like the Eye Candy series or Snap Art, which routinely cost around $200 a pop. Alt Photo offers a different take on arty filters: Instead of offering simply styles, Alt Photo seeks to give your iPhone photos a variety of film-like looks, something that is rapidly becoming as historical as Kodachrome. Alt Photo, somewhat of a takeoff on an Alien Skin desktop program called Exposure, emulates the effects of old film stocks and printing styles.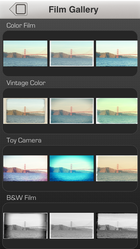 Alt Photo opens to a camera LCD-like interface with a large button in the middle. You can shoot from the front or back camera in landscape orientation. Tap to use flash or not. The square trigger next to the shutter coaches you on how to use the button for burst mode continuous shooting or to review your single shot. The next square lets you choose aspect ratio, so you can select to shoot in 1:1 or 4:3 aspect ratio. After you shoot, your image fills the screen and is ready for editing. But you do not have to shoot your photo in the app to apply filters and borders. From the opening screen a preview to the left of the shutter button gives you access to your entire camera roll.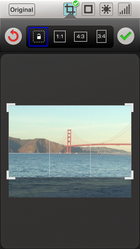 The editing module provides four choices: crop, border, brightness, and effect intensity. The way the buttons are arranged seems to suggest a sequence, but I found it best to apply Alt Photo controls according to the needs of each image, and inevitably each will be different.
The heart of the program is the Film Gallery. What's nice about Alt Photo is that it does not overwhelm you with choices. There are only six categories—Color Film, Vintage Color, Toy Camera (yes, it has a Toy Camera), B&W Film, B&W Print, and B&W Vintage. That's three monochromatic choices, and that's no accident. Many, if not most people who started shooting (and processing) with film generally shot in black and white with many popular film brands that had distinctive characteristics. What former film shooter doesn't remember (fondly or not) the grain of Kodak Tri-X?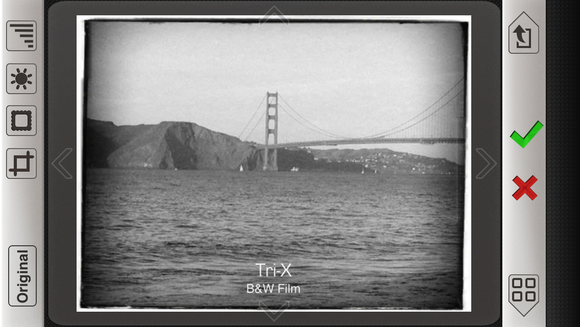 To apply filter effects, start with your original photo and swipe down to move through all the different categories. Within each category, swipe to the right to see each of the six variations. Then use the Effect Intensity control to adjust the filter of your choice by sliding your finger to the left or right. Then use the Border control to apply one of 15 border styles, via the same swipe-through technique.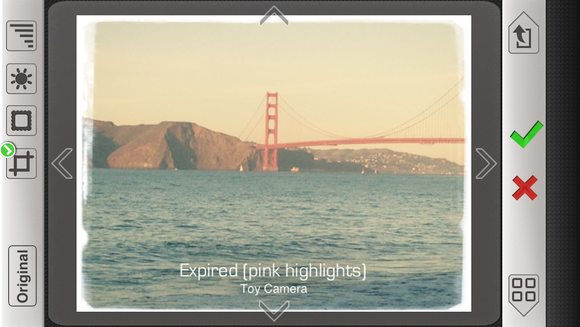 When you're done editing, you can write a caption and share your picture on multiple services at once: Instagram, Facebook, Twitter, Flickr, and via email.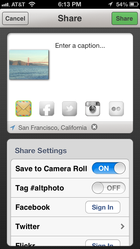 Bottom line
What attracts me to Alt Photo is its simplicity and uniqueness. While I like some of the filters in Instagram and other apps of its ilk, I find myself gravitating to Alt Photo because I know I will achieve a look I recognize that will look different from the pack.
Alt Photo's filters serve up a light, subtle touch with filters to give photos a distinctive and unique character without piling it on too thick. And it's free.
I'm awaiting the day when Alien Skin decides to develop Alt Photo for the iPad.