Orchid Games' Spirit Walkers: Curse of the Cypress Witch, the popular iPhone and iPad puzzle and adventure game, has finally made its way to the Mac.
Spirit Walkers starts with a group of friends telling the story of the Cypress Witch, a woman who was set to marry the son of a Native American Chieftain. The Chieftain didn't approve of the marriage and thus proceeded to poison, and kill, the woman with a drug that locked her spirit in a state of perennial limbo. The legend goes on to tell how the spirit of the evil Witch now looms over a nearby forest—a forest that the group of friends wants to investigate.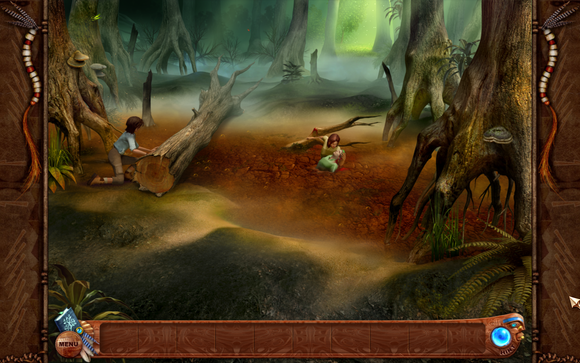 You take on the role of Maylynn, a writer who decides tags along with her friends to investigate the haunted woods when, inevitably, things go wrong. Spirit Walkers is a traditional point-and-click adventure game where most of your time is spent looking for the right combination of special items and objects to advance your way through your quest.
The game features vividly illustrated scenery paired with engaging music and sound effects that help set the tone for the different areas and locations throughout the game. And while the audio and visuals in the game are great, the puzzles are what truly excel in Spirit Walkers. These mental conundrums are scattered about throughout the course of the game, and, while some may be easy, others may leave you scratching your head. But if you've never been good at riddles and puzzles don't worry; after a certain amount of time the game allows you to click a hint button or skip these obstacles entirely. However, skipping out on these puzzles will keep you from unlocking the in-game achievements.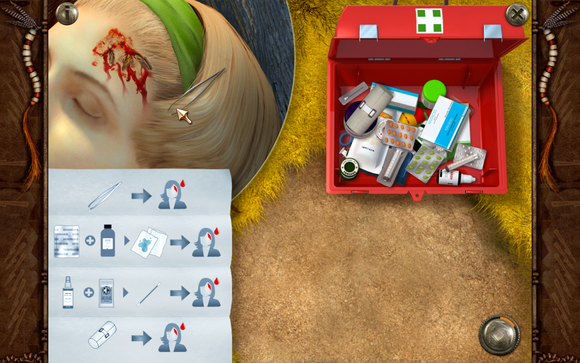 Bottom line
If mental stimulation via puzzles doesn't wet your gaming whistle, steer clear of this game. But, if you're looking for point-and-click adventure game that features stirring visuals and sounds effects, paired with unique challenges and storylines, then you'll be more than happy with Spirit Walkers: Curse of the Cypress Witch.