Our smartphones are probably one of the most expensive things we carry around each day. But given that iPhones are anything but cheap, why are so many of us surprisingly cheap when browsing the virtual shelves of the App Store? Ironically enough, that tendency to be cheap may end up proving costly in the long run.
It's no shocker that free apps are vastly more popular than paid apps; everyone likes getting something for nothing. But it is surprising that folks consider a $3 app expensive, and a $10 app downright exorbitant. I know people who play the same iOS game every single day, but choose to stick with the free version—despite its constant, intrusive ads—rather than pony up $5 just once to go ad-free forever.
Of the top 20 best-selling iPhone apps, 15 of them cost $1; the priciest one costs $7. The average price of the top 100 paid apps in the App Store is less than $2.
I'm neither an economist nor a psychologist, but it strikes me that too many iOS device owners fail to act in their own best interests—both in the immediate near term and in the long term—when they scoff at the thought of spending money in the App Store. Here's how customers who spend lavishly on iOS hardware punish themselves by skimping on apps.
You get what you pay for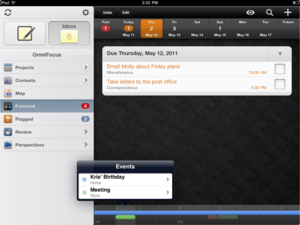 In general, I'd argue that apps that cost money are often superior to free alternatives (though there are, of course, numerous exceptions). Few Twitter devotees would argue that the company's free app offers the best experience, but many stick with its app because it's free, instead of paying for the far better experiences offered by for-pay apps like Tweetbot and Twitterrific.
Some might counter: "Hey, the free Twitter app lets me post tweets and read tweets! Why would I spend $3 on Twitterrific?" In that app's case, it's for the lovely design work, along with the app's features that Twitter itself would never offer: muffling, to temporarily silence noisy friends who are live-tweeting sporting events you don't care about, or its unified timeline, which combines tweets, mentions, and direct messages all in a single view. Simply put, you're missing out on better features and better apps when you stick with free alternatives.
Many free apps are fine. But when you pay for a premium app, you are often paying for a deeper, more well-considered experience—one in which you are truly the customer, and not the advertisers supporting the "free" app behind the scenes.
So yes, there are free RSS readers, free writing apps, and free games, and some of them are gems. But odds are that the paid apps are better, because free apps aren't sustainable.
There's a simple reason that developers charge for apps: Apps cost money to make.
When developers charge money for their apps, they can pay themselves back for their initial investment of time and resources, and also invest in future app development. We as customers benefit: We get improved apps, or new apps from those developers, instead of languishing, forgotten free apps from developers who can no longer afford to work on them. For example, on my iPhone 5, there are still a few apps I use that haven't been updated for the phone's taller screen. None of them is a paid app.
On a $1 app, developers get about 70 cents for every sale. At that price, a developer needs to sell more than 70,000 copies of an app to make $50,000 in revenue. If it's a solo developer, that $50,000 needs to cover expenses and development and design costs—along with a salary, too.
If it's a $1 app from a company of, say, three people, then that app needs to sell well over 300,000 copies to make a sustainable business for them.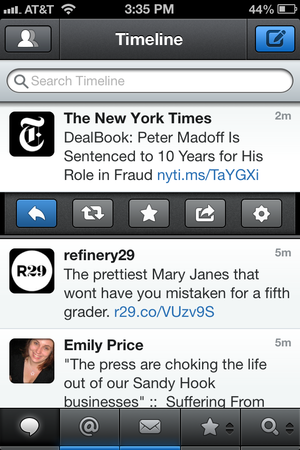 Now, if developers are pricing their apps at $1 (even though some would argue that they shouldn't), then we needn't feel guilty for buying them. But, to a certain extent, it's become a catch-22: Developers are pricing their apps too cheaply, because that's what they think people will actually pay. And so long as they're right, we as cheap customers are having a negative impact on a lot of both real and potential businesses.
The rise of freemium
Developers, though, are resourceful. Because so many App Store customers hate to pay for apps, we've seen the rise of the freemium model. To many of us, that strategy—you get the app or game for free, but to keep enjoying it, you need to make one or more in-app purchases—is even more irksome than simply paying outright.
And it's not just the fun that micropayments end up sucking out of games; oftentimes, they can end up taking even more cash out of your wallet, too. EA's Real Racing 2 initially cost $10, and plenty of gamers found that they could enjoy the game at that price, while some users instead chose to use in-app purchases to get access to more features and options without waiting. Then, Real Racing 3 rolled in with its free-to-download price tag—hooray!—but it's filled with micropayments that can cost players considerably more than $10 over time, just to derive roughly the same amount of enjoyment that Real Racing 2 provided.
Until and unless App Store customers show a greater willingness to spend money for great apps, developers will need to pursue in-app micropayments, sleazy as they make everyone involved feel, just to stay afloat.
We're not talking about that much money
A contract-free iPhone 5 from Apple starts at $649, and an iPhone with a two-year contract ends up costing you at least that much. By comparison, even a "high-end" app will run you around one percent of the iPhone's price. It's worth it.
You don't buy a Kindle just to enjoy the dictionary and manual that come pre-installed on the device. You shouldn't buy an iPhone to enjoy only free apps, either. You're cheating yourself, all because we've become conditioned to feeling that $5 is a lot to spend on an app. It's okay to pay for good products.
I'm not a fan of the "cup of coffee" comparison so often bandied about in conversations about spending money on apps—both because I dislike the comparison and coffee itself. I'll use my own Diet Soda Analogy instead: I often skip the diet soda at a restaurant, because water's fine, and I'm happy to save a couple bucks on chemical-laden beverages, regardless of how delicious they may be.
But where the $2.50 soda might have brought me mere minutes of enjoyment, a $5 game could bring me hours of fun and a $10 app could boost my productivity in all sorts of ways. I'll also spend $9 per month on Netflix for the promise of a few hours of entertainment each month, and many will spend $40 to $60 for a console video game. It's worth spending money on things that can improve your life—even if they don't come shipped to your home in a cardboard box.
Maybe your premium cup of name-brand coffee is worth it to you because of the flavor, the aroma, and the caffeine. I don't begrudge you your hot beverage. But I'm here to tell you that you will find a comparably-priced app offers at least as much enjoyment as that drink.
Spending money on great apps means not only do you get great apps now, but you're also essentially investing in great apps later. Let's fix the App Store economy, and let's start by paying for apps without shuddering at $4 price tags.