Like clockwork, Apple has released a new major version of its iOS mobile operating system every summer since 2008, and we expect 2013 to be no different. iOS 7 seems likely to take its bow at the company's annual Worldwide Developers Conference, which will be held June 10 through 14 in San Francisco.
But after five years of improvements to the OS, both major and modest, the outlook for iOS these days is decidedly different. Apple has already filled in a lot of the functionality that its mobile operating system lacked in early releases, and the company's competitors have recently been closing in on Apple's head start in the smartphone market. So, with that in mind, let's run down a few of the features we'd like to see in the next version of iOS.
Control points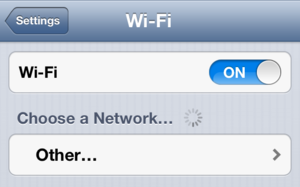 Many of us agree that certain frequently used iOS features could stand to be more easily accessible. For example, it would be useful if a Notification Center widget allowed users to easily enable or disable airplane mode, Bluetooth, and Wi-Fi without having to tap through several levels of the Settings app. It's certainly possible to make the interface even easier without compromising its existing simplicity and elegance.—Dan Moren
A new home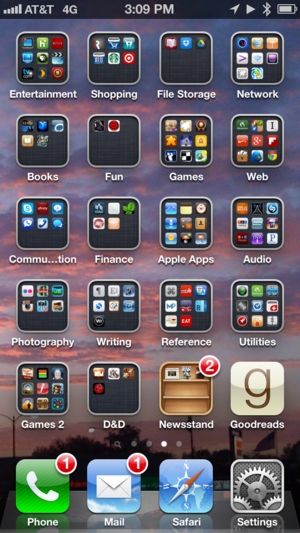 The iOS home screen is a classic: It works, and it's immediately obvious that you're staring at a collection of apps. But it just doesn't scale well. I'm jealous of the home screen alternatives available to Windows Phone and Android users—and of those phone's richer lock screens, too. iOS 7 should bring more options for organizing apps, and offer widgets or other information-providing modules on the home and lock screens. Our iPhones and iPads could become even more useful, without our even needing to launch specific apps.—Lex Friedman
File under 'file system'
Yes, Apple's trying to kill off the file system the same way it has the floppy disk and the optical drive—but, at the moment, the replacement just isn't cutting it. Anyone who's tried to move a document back and forth between iOS apps has experienced the joy that is having a copy of your file in each app, and no easy way to figure out which one is the most current version. The solution need not be to hearken back to the Open/Save dialog boxes of yesteryear, but iOS badly needs some sort of system for enabling easy data exchange between native apps.—Dan Moren
Fair (photo) share
iOS 6 introduced the concept of Shared Photo Streams. But while they make it easy to share pictures with friends and family, there's room for improvement. Right now, if you and your significant other want to share photos with each other, you need two Shared Photo Streams—one owned by each of you. Likewise, if I want to share pictures from an event with a bunch of my friends, we each need to have our own Photo Streams. Shared Photo Streams should be less about broadcasting your photos, and more about, well, sharing.—Dan Moren
Multiply multitasking
iOS 4 added multitasking, and it was great. But now, nearly three years later, it's feeling a bit underwhelming. The double-tap-to-expose-your-recently-running-apps approach is okay, but there's more that Apple could do here—a lot more. Instead of merely showing app icons, perhaps iOS could display the screenshots from your other running apps, to give you a clearer sense of where you left off. It also seems like Apple needs to do something to make it clearer to customers that they needn't force-quit all their open apps; even a simple indication of which apps are currently consuming background resources could do the trick.—Lex Friedman
Curb notification overload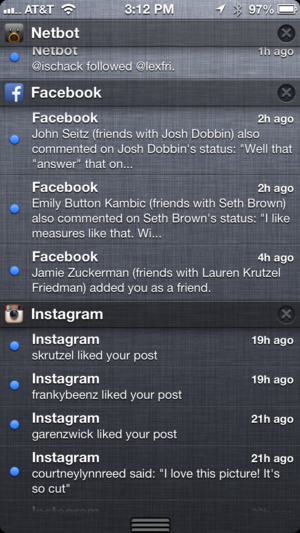 For years, we asked for better notifications in iOS. But in some ways, the arrival of iOS 5's Notification Center has created more problems than it's solved. While having a central repository of all inbound notifications is handy at times, Notification Center all too often becomes a slush pile of all those notifications that you saw but didn't need to refer back to. So we do the dance: Open up Notification Center, tap the X button for an app, then tap Clear. Rinse. Repeat. Notification Center should be smarter about clearing out old, stale notifications—or at least, let users decide how long to keep those notifications. In addition, there should be better control over what shows up in Notification Center in the first place; for example, you should be able to specify which of your calendars it pulls events from. And, as smartwatches like the Pebble and MetaWatch become more and more common, iOS should make sending notifications to accessories friendlier and more compatible.—Dan Moren
Enhanced text editing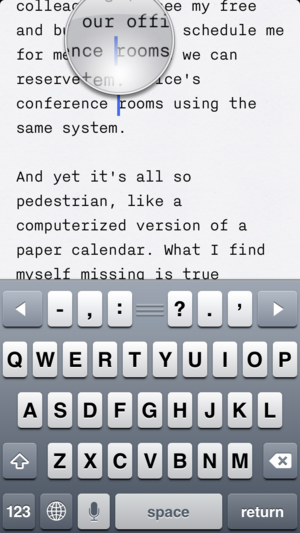 We waited a good long time for Apple to bring copy-and-paste to iOS, and though it works, it still feels fiddly. My mom still struggles with it, and I'd be lying if I said I've never cursed under my breath while trying to get that finicky cursor precisely where I want it on my iPhone. This doesn't feel like an easy problem to solve, but Apple is surely up to the task: Text selection, editing, and even typing remain in their infancy on touchscreen devices. When it first appeared, iOS's onscreen keyboard was among the best of the best; it's time for Apple to make that omnipresent functionality a little more mature.—Lex Friedman
Drop in AirDrop
OS X's AirDrop feature, which lets you exchange files with other Mac users via a peer-to-peer Wi-Fi connection, is often maligned, but iOS is one place where the feature could be genuinely handy. Sure, you can email or iMessage files back and forth, but wouldn't it be cool if you could quickly and easily exchange pictures, videos, and other files with your nearby friends with just a tap or two? And though I'm not suggesting that Apple should steal Samsung's "bump-to-share" feature wholesale, Samsung has already borrowed plenty from Apple, so maybe a little turnabout is fair play.—Dan Moren
Sounder sound options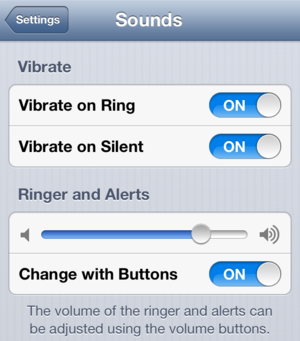 The iOS options for audio alerts and other sound settings are relatively sparse compared to what's available on many other tablets and phones (both smart and dumb). And on top of that, they're confusing. If you mute your phone or iPad, some sounds are muted, but not all; similarly, if you instead turn the volume all the way down, that setting applies to some apps and some OS sounds and notifications, but not all. The result is that I never really know if my phone is completely muted or only partially muted. People have been complaining about this for years, and I'd like Apple to tidy it up.
On the other hand, when a Bluetooth headset is connected, if that headset supports A2DP, then all audio is directed through the headset. So if you take the headset off of your ear—and trust us, you should take it off of your ear when you're not actively on a call—you don't hear any of your phone's useful audio alerts. I'd like to see an option in the Sounds screen of the Settings app called something like 'Send audio alerts over Bluetooth' that can be toggled on or off.—Dan Frakes
Soup up Siri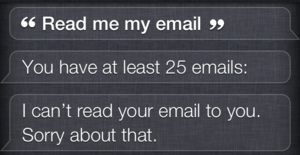 Apple's virtual assistant was impressive when it debuted in 2011, but here in 2013, it's in need of some improvement. It's not just a matter of expanding the list of compatible services, to which Apple has added only slowly and irregularly, but also of bucking up Siri's performance. Though Google Search on iOS can't duplicate all of Siri's capabilities, it's impossible to deny that it's blazingly fast—Siri could use a similar dose of celerity. Moreover, it's time to address some of Siri's many shortcomings, like its inability to read you your mail or interact with your settings. We've grown used to having an intelligent assistant at our fingertips; now it's time for Siri to get a little more schooling.—Dan Moren