Given its stature today, it's sometimes easy to forget that the iTunes Store launched ten years ago with just a fairly small selection of music. In the intervening time, Apple has added TV shows, movies, podcasts, apps, ebooks, educational content, and much more. But along with those manifold expansions have come problems, too. Here are a few improvements we'd like to see to the iTunes Store as it kicks off its second decade.
Try and try again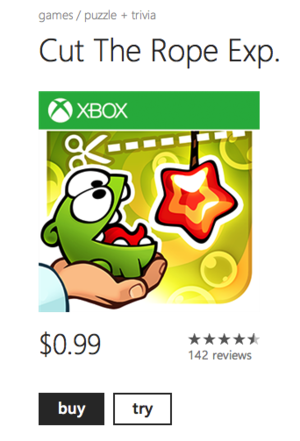 App sales have been a huge part of the iTunes Store over the past five years, but one thing that's still annoying is the lack of demos. Demo software has been a time-honored part of the Mac community since its earliest years—it allows prospective customers try before they buy, letting them determine if the software they're about to buy will really do what they want. That's great for consumers, obviously, but it's also great for developers, since it hopefully avoids dissatisfied customers and the one-star reviews they leave when the app doesn't do that one thing they needed. Other app marketplaces, like Windows Phone's, have this capability, so why not the App Store?—Dan Moren
Search and ye shall find (maybe)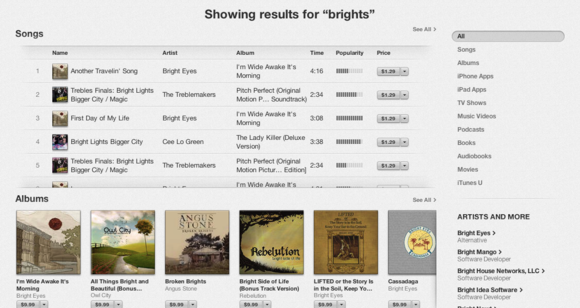 There are only a few ways that the iTunes Store has actually gotten worse than it used to be, but one of them is definitely search—particularly on iOS devices. iTunes is never sure what you're searching for on the Mac, and so, by default, it tries to show a few results across each category of items the store sells. That's crazy. On iOS, you face the opposite problem when you're searching for apps: The App Store knows you want an app, but shows you too little in your results: You see just one app at a time. Flick from the first app to the seventh, and decide the first is the best option? Now you have to flick back six times. Search is important, and Apple's implementation just isn't good enough right now.—Lex Friedman
Just browsing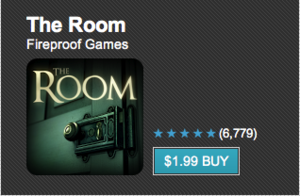 As with better search, a better iTunes Store browsing experience seems to be in Apple's own best interests: The easier it is for customers to shop in the store, the more likely they are to spend money there. High-volume Web surfers make their lives easier by using browser tabs, but the iTunes Stores don't offer that option on any platform. On the Mac, the Web-based iTunes Store experience within the iTunes app often feels slow and clunky, and surfing the iTunes store in an actual Web browser is worse by far (see below). Here, again, is an area where Apple's competitors actually do it better: Windows Phone and Android allow customers to purchase apps directly via the Web, and the apps get sent to their devices. It's a shame the App Store can't do the same.—Lex Friedman
Gently down the stream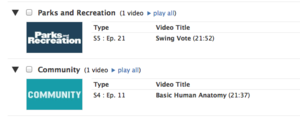 If the rumors are correct—and, yes, the requisite grain of salt has been taken—Apple may later this year debut a streaming audio service to compete with the likes of Pandora and Spotify. But what about subscription content for television? It may be an uphill climb to convince the networks and studios, but it's indisputable that people are increasingly watching TV online. Services like Hulu, Netflix, and Amazon Prime have proved that a system where customers pay a monthly fee and stream the programs they want—when they want them—can be successful. Were Apple to, say, strike a deal with the likes of HBO, it could be even more so.—Dan Moren
Play nice with the Web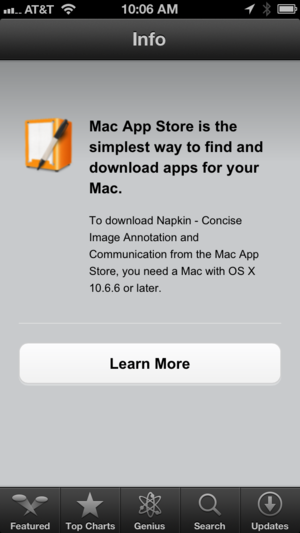 The iTunes Store has come a long way since its beginnings; though it still lives primarily inside the iTunes app, you can view webpages for apps, books, and music via your browser—these days, you can even listen to music samples there. But iTunes's Web interface is far from perfect: For one thing, you can't do anything beyond view an individual title before you're kicked back to the iTunes app. On the Mac, it'd be a nice improvement to be able to browse iTunes solely via the Web—and perhaps even purchase things—without having to open iTunes itself.
This is even more important when it comes to viewing Mac and iPad apps on the iPhone. You can't even see information about a Mac or iPad-only app unless you're browsing on your computer or iPad; instead, you're presented with a splash page informing you that this app is only available for a different platform. I understand the reasoning—you don't want consumers to accidentally purchase an app they can't use—but it'd be nice to at least be able to read the description, or add the app to my Wish List, so that I remember to purchase it later.—Serenity Caldwell
Review reviews

Attempt to rate an app you haven't purchased, and the App Store warns you that you won't actually be able to do so unless you buy it. Not so for iTunes's music, movies, books, and podcasts: You can rate whatever you want at whatever star-ranking you feel it deserves, even if you've never heard the song or read the book.
On one hand, I understand that Apple wants to offer freedom to those who may have read books or listened to music elsewhere. But with this freedom comes chaos—there are plenty of excellent books and albums out there with 2-star rankings, thanks to a few people's angry reactions to cover art or pricing. You can't rate an app for "being too expensive." Why should Apple let anyone with an Apple ID do the same to an album, book, TV show, movie, or podcast?—Serenity Caldwell
Extended play

While 90-second previews are certainly better than the old 30-second limit, entire songs are better yet. Go ahead, limit them to one play only. Or limit full previews to one per day, or five per week, or 14 per month. And allow us to share those full previews with others via Facebook and Twitter. Yes, the occasional criminal type will capture the track in real time, but honestly, there are easier ways to steal music.—Christopher Breen
Liner of duty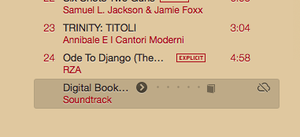 In the days of physical media it was common to find information-packed booklets bundled with LPs and CDs. From these scraps of paper you'd learn who had played on the track or album, where it was recorded, who engineered and produced it, and whose sticks the drummer used. For those who liked singing along (or making out exactly what that death-metal tenor was screaming about), lyrics were also included. Apple provides some of this information as part of more-expensive iTunes LP versions of albums. Time to bring it to all albums in the form of included PDF files.—Christopher Breen
Background check

Many of us still download and install/sync iOS apps through iTunes. The problem is that if you have a lot of apps, you always have a little—or big—number next to the Apps entry in iTunes's sidebar, indicating that there are app updates available. And if you really have a lot of apps, iTunes will show you, and let you download, no more than 200 at a time. And each batch you download, you'll likely be prompted to confirm that, yes, you really do want to download apps that may contain 18-and-over content (usually because one of the apps contains a Web browser). In other words, updating apps in iTunes is a hassle. Apple should add the option to automatically download app updates in the background, just as Software Update could download OS X updates when available. You'll still need to sync those apps to your iOS devices, but at least the updates will be ready and waiting.—Dan Frakes
Window to the Stores
With iTunes 11, Apple gave the app a major interface overhaul. While some of those changes were improvements, one was a major step backwards for heavy users of the iTunes Store: You can no longer open the Store in a separate window. This means, for example, that if you're browsing your music library or playing a playlist, and you click an iTunes Store link on a webpage or in an email or a tweet, iTunes has no other choice but to leave your current window view and switch to the Store view, losing whatever you happened to be doing. In iTunes 10 and earlier, we could simply keep the iTunes Store open in an independent window. If Apple isn't going to break the iTunes Store out into a separate app (see the next item), the company should at least let us open it in a separate window again.—Dan Frakes
Divide and conquer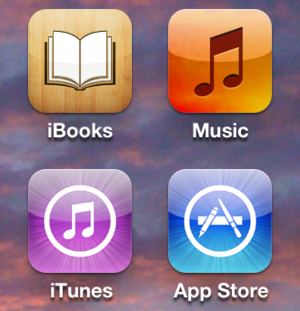 iTunes started as a relatively simple audio player. But over the past decade, it's been asked to also handle movies, TV shows, other videos, podcasts, ebooks, PDFs, ringtones, and various other bits of iPod and iOS data. But at least these features are coherent parts of an app for managing and syncing media—the iTunes Store feels like something completely different that's been bolted on. Sure, the Store lets you buy and download many of those types of media and data, but it's not the only place to get that stuff. And integrating the Store into iTunes makes iTunes bigger and, it seems to me, slower and more confusing to use. Just as Apple has done on iOS, I'd like to see the iTunes Store pulled out of iTunes and turned into an independent app.—Dan Frakes
Simple samples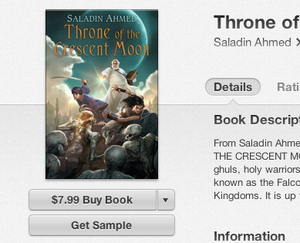 Apple did the right thing by adding the ability to browse and make purchases from the iBookstore via your computer. And while an iOS device may be the ideal way to enjoy iBooks, it would be really nice to at least be able to read ebook samples on your computer. Most (perhaps all) books on the iBookstore provide samples to help you decide if you're interested in buying them, which is often more helpful than the short book description in the iTunes details. But if you're browsing the iBookstore, having to send a sample to your iOS device, switch to it, launch iBooks, and then read it is irritating. Instead, just make samples unprotected PDFs. After all, they're really just marketing materials; that way we can view them on our computers. And, hey, it might even boost overall book sales.—Jonathan Seff