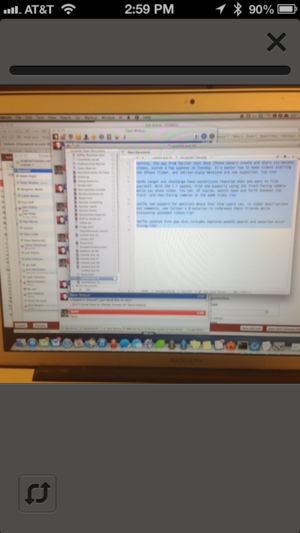 Vine, the app from Twitter that lets iPhone owners create and share six-second videos, scored a few updates on Tuesday. It's easier now to make videos that star you, and Twitter-style mentions are now supported, too.
No longer are challenging hand contortions required when you want to film yourself. With the 1.1 update, Vine now supports using the front-facing camera while you shoot video. You can, of course, switch back and forth between the front- and rear-facing cameras in the same video.
The new support for mentions means that Vine users can, in video descriptions and comments, use Twitter's @-notation to reference their friends.
The updated Vine app also includes improved people search and assorted minor fixes.