Look, someone has to fight the impending alien invasion, and if it's an international, covert organization, so much the better. XCOM: Enemy Unknown-Elite Edition is a turn-based, squad-focused combat in which you must repel alien invaders while gathering resources, recruiting scientists, engineers, and soldiers and expanding your arsenal to handle increasingly difficult enemies.
As if this wasn't enough, keep in mind that your goal is to keep the alien tide from overwhelming the world's nations. Keep a region safe and it'll happily send along additional funding, scientists, and engineers to help you out. Let it fall into enemy hands and this support will dry up overnight.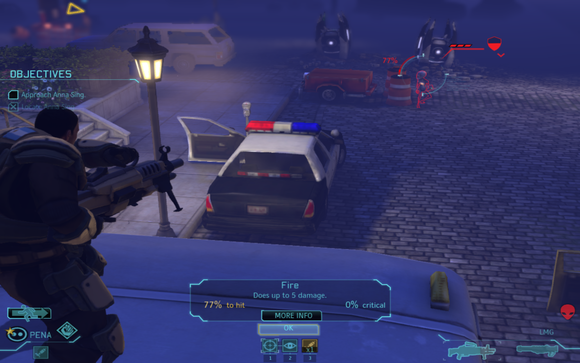 Even with these strict conditions, XCOM proves incredibly fun. Turn-based combat means you'll have to protect each squad member, outfitting them as best as your current research, funding, and training allow for. When a squad member is killed in combat—and this will happen—it's up to you to clear the level of the assorted humanoid, grey, insect-like, hulking, and zombie aliens, and get the survivors out alive. The game's graphics, sound and music delivering a rare level of tension that makes every decision feel critical.
XCOM's multiplayer gameplay allows you to create mixed squads of humans and aliens prior to going against an opponent. The multiplayer gameplay mode supports both LAN modes and online gameplay via GameRanger, so you might have to dig around for someone to play against, although the experience still proves fun.
The two caveats to be had here are that XCOM appreciably drops its cut scene frame rate on lower end Mac hardware. This, combined with the computer occasionally scrolling the screen in a random direction during gameplay means a few bugs may need to be ironed out.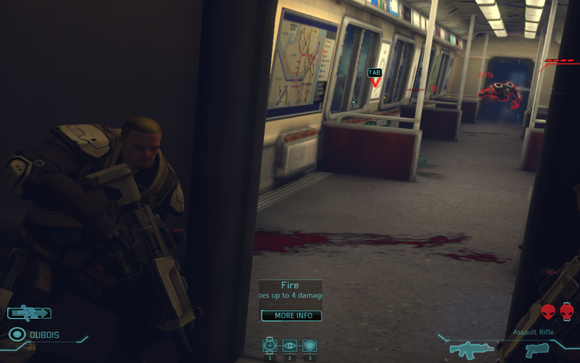 Bottom line
XCOM is a faithful reboot of its cult franchise and as fun as anyone could ask for. Yes, you'll be heartbroken during the occasions where your squad is outflanked, outgunned and slaughtered, but given the game's dark, gritty story and almost limitless potential for role playing and expansion, you'll enjoy getting hooked in for the long haul.