We don't yet know what the next iOS app from Second Gear will be—because the company isn't saying. But we do now know how we'll find out about the app, which the company says will be released in early June. The developers this week unveiled Pit Pass, a clever means by which it will first inform customers about its new app via Passbook.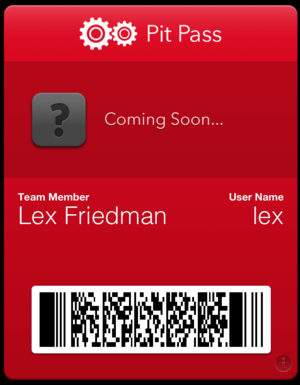 From Second Gear's Pit Pass website, you can provide a few details (your name, email address, and desired username), and then click on the Get Your Pit Pass button. At that point, the website offers up a card for Passbook, which you can add from your Mac (since Passbook syncs via iCloud), or add directly from your iPhone.
When you view the pass right now, there's not much there there: The Passbook card includes a link to Elements for Dropbox, another Second Gear app, along with this message: "We're just getting started unwrapping our new app. With this Pit Pass, you'll be the first to know the details."
Some have said that The Magazine finally gave them a reason to use Newsstand. Perhaps for folks who don't frequent Passbook-connected businesses like Starbucks, Dunkin Donuts, and United Airlines, Pit Pass will finally offer up a reason to use Passbook, too. At least, until the new app itself is released.
Second Gear's developers say that they are hoping to release Pit Pass as a service, so that other Web and app developers can use Passbook for their own releases. Developers can indicate their interest at pitpass.io.
Updated at 12:10 p.m. ET with information on pitpass.io.