An app that purported to free its users from the "bondage of homosexuality" has disappeared from the App Store.
Early Thursday, the group All Out (which advocates for the rights of gay, bisexual, and transgender people) began spreading the word about an app called Setting Captives Free. All Out objected to the app's presence in the Apple and Google Play app stores.
The group launched a petition to get the app removed, which had more than 30,000 signatures at publication time. By Thursday afternoon, the app no longer loaded successfully in the iTunes Store, instead generating only an error indicating that it was not available.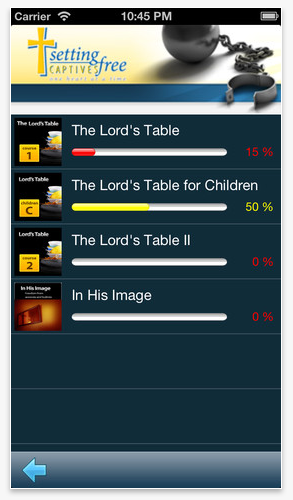 Apple confirmed to Macworld that the app had been pulled from the store for violating the company's developer guidelines.
The free app had promised that it could help its users find "freedom from habitual sins," and that it would "help people just like you escape impurity, over-eating, substance abuse, gambling, smoking, and more." The app pulled in its course material from the Setting Captives Free website.
Because Apple polices the App Store, and subjects each app to a review process, it occasionally finds itself acting as a judge in cases pitting free speech against intolerance. It doesn't help that Apple's rulings are inconsistent: At least one early reviewer clearly approved the Setting Captives Free app, which was in the store for several months; at least one update was approved as well.
Updated at 5:30 p.m. ET with information from Apple that the app was pulled for violating developer guidelines.