Google updated its Hangouts plug-in. Netflix wanted me to install a new version of Silverlight. But no matter how many times I installed those plug-ins, the installations didn't seem to take: Google Hangouts insisted I needed to download and install its update; Netflix continued to tell me I wasn't running the latest version of Silverlight.
Huh?
Each issue was seriously annoying: My inability to run Google Hangouts meant I couldn't connect to weekly Macworld meetings. And my inability to stream Netflix on my Mac made it very difficult to watch Beverly Hills Cop. Okay, maybe the Hangouts issue was worse, but either way—why couldn't my Mac handle updating browser plug-ins?
I tried what I considered the obvious solutions first. Since I was testing via Safari, I switched to Chrome, and then Firefox. The problem persisted. I uninstalled the plug-ins involved, and then reinstalled them: No dice. I restarted my Mac and my browsers many, many times. I uttered incantations not fit for print in a family publication like Macworld. Nothing worked.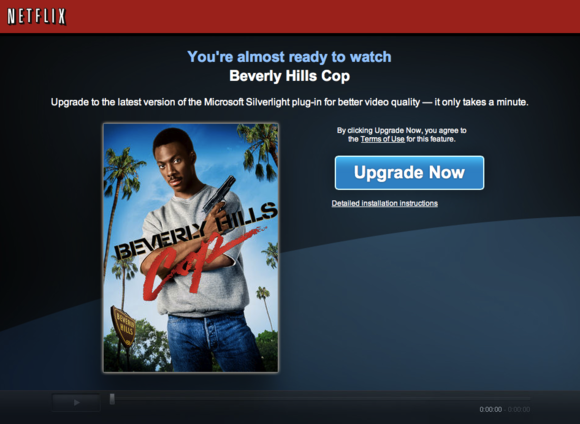 I disabled Safari's extensions. I tried using private browsing. I cleared caches. I tried things that I knew wouldn't work, since nothing that should work did.
Then I tried another Mac. And I had exactly the same problem. That seemed especially odd. Of course, my MacBook Air was cloned from the MacBook Pro that first exhibited the problem. My only reasonable conclusion was that whatever was wrong was entirely my fault.
Even when I manually deleted the plug-ins, all my browsers reported that I was still running older versions of them. That fact inspired my friend and colleague Dan Moren to figure out the solution, and I felt dopey for not having guessed it sooner.
By default, plug-ins on the Mac live in the /Library/Internet Plug-Ins/ folder. That's where Microsoft's online documentation told me to look to delete my older version of Silverlight, for example, and I saw both that plug-in and the Google plug-in there. And I could see the freshly-installed versions there, too. But my Mac was ignoring them.
That's because for some reason—probably a long-ago installation I made while using a non-administrator account—I had copies of the plug-ins not just in my Mac's Library folder, but in my user account's Library, too: Inside ~/Library/Internet Plug-Ins were old versions of both plug-ins. When presented with both a global and a user-specific version of a plug-in, your Mac will prefer the user-specific one, which in my case meant something woefully outdated.
Deleting the plug-ins from my account's Library folder instantly fixed my plug-in problem, meaning I could join the office's Hangouts and enjoy the comedic policing of Axel Foley once again.