The only thing we know for certain that we can expect from Apple's Worldwide Developers Conference keynote next week is a preview of the next versions of iOS and OS X—and that's only because Apple exec Phil Schiller said so in a press release. But the rumor mill (coupled with our own boundless optimism) suggests that Apple may use WWDC to bring a refresh or two to the Mac line as well.
Last year, Apple CEO Tim Cook told a customer inquiring about the Mac Pro that the company was "working on something really great for [2013]." Whether that means that the company is planning an updated version of its high-end Mac, or some sort of a replacement for it, WWDC seems like a reasonable place for Apple to unveil whatever Cook was talking about. After all, developers love power, and the Mac Pro (or its successor) is all about power. Absolute power corrupts absolutely; developers would absolutely go nuts for an announcement of this sort.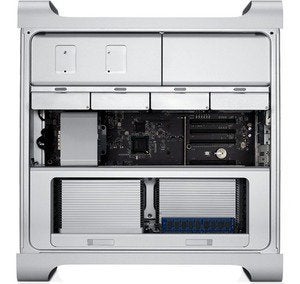 And it won't be a shock if Apple takes this opportunity to update its laptop line, too. Developers—like many Apple customers—appreciate the MacBook Air's extreme portability, and last year's announcement of the MacBook Pro with Retina display earned plenty of envious looks. Even if Apple doesn't update its portables at WWDC, any major new features included in a hypothetical Mac Pro announcement would likely trickle down to the rest of Apple's lineup over time.
With that in mind, we polled Macworld staff and contributors to find out what features they're hoping to see in new Macs. The obvious answers, of course, were qualities like "faster" and "more powerful." Many also pointed out the embarrassing ways that the current Pro lags behind other Macs: For example, it lacks both USB 3.0 and Thunderbolt—terrible oversights that clearly need addressing. But what else is there?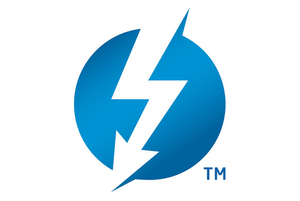 Senior Editor Roman Loyola hopes to see 20-gbps (gigabits per second) Thunderbolt support—a wish he made before Wednesday's official announcement from Intel that the feature, now known as Thunderbolt 2, will arrive later this year. Given that the Mac was the debut platform for Thunderbolt, it seems like a no-brainer—even though accessory makers and others have been slow to adopt the current version of the high-speed peripheral connector.
Senior Editor Dan Frakes says that he'd like any new Mac Pro to get smaller and cheaper, use less power, and run cooler. On top of that, he'd like to see multiple drive bays, a replaceable video card, and overall easy upgradability. And Frakes isn't quite ready to let go of the past: He wants any new Pro-level Mac to keep the optical drive that Apple seems keen on ditching. (That SuperDrive is missing from the new iMac, the MacBook Pro with Retina display, the MacBook Air, and the Mac mini; aside from the long-in-the-tooth Mac Pro, the non-Retina MacBook Pro is the only computer Apple ships today with one of those CD/DVD drives, and it's easy to imagine that model not being long for this world.)
Senior Editor Christopher Breen would like a Mac Pro as fast as Apple can make it, a variety of ways to expand it (loads of ports and a reasonable number of card slots, though they're not as necessary today as they once were), a video card that supports two monitors by default, and heaps of fast internal storage. He'd also love to see Apple revisit its efforts to chain together multiple Mac Pros to create supercomputers that can knock out any professional tasks in seconds rather than minutes.
And if that's not asking enough, he has two additional requests: First, design an energy-efficient Mac Pro; in an era of energy efficiency, it's time the Pro joined the crowd. The second is that he'd like Apple to not only rethink its strategy for a Mac Pro but also rekindle its efforts in the pro market: Thunderbolt accessories need more muscle behind them. Pro apps need greater attention and support. And the Mac OS needs to be rejiggered to make sure pros get as much out of it as new users.
Senior Editor Dan Moren is most interested in the technologies we haven't heard about. He says that while faster processers, increased storage, and more RAM are all great, they do little to push forward computing as a whole—especially in this era of small, portable touchscreen devices. Given Apple's traditional focus on innovation, Moren is looking for something to make customers sit up and take notice of the otherwise moribund PC industry. In the past, little innovations like a magnetic power cable connector, a backlit keyboard, or a unibody design have all been ways that Apple has differentiated itself from the competition and, in the words of Apple itself, "delighted its customers." With the Mac Pro so long overdue for a ground-up overhaul, he'd like to see Apple apply some of its famous AMOS (that's an acronym for "Amazing Magical Overhaul Sauce.")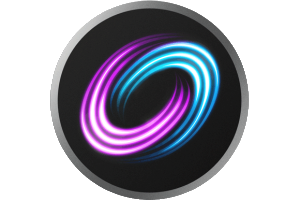 Associate Editor Serenity Caldwell points out that the Mac Pro lacks the Fusion Drive offered by the latest iMac and Mac mini models. She'd like to see that configuration, which couples the speed of a solid-state drive with the storage of a traditional one, as an option—especially if it included support for multiple hard drives for folks who needed serious levels of storage.
Senior Writer Lex Friedman knows he's dreaming, but he wouldn't mind seeing the Mac Pro actually split into two Macs. He might not need—or want to spend the money on—the top-of-the-line features that will likely be built into a new pro-level Mac, but he still wants a more powerful headless Mac than the Mac mini. If you don't need the space-saving features of a Mac mini, don't need the power of the Mac Pro, and don't want the less-expandable iMac, there's still no perfect desktop Mac to buy. But Friedman stresses he wouldn't want such a Mac to come at the expense of the Mac Pro itself; it would be in addition to, not instead of.
Senior Contributor John Siracusa wants Apple's new pro-level Mac to include support for Retina displays—and, thus, an external Retina display to connect it to. And beyond that, his primary goal for the Mac Pro is that Apple not ruin it. "Removing all internal storage except for one tiny hard drive would be lame," he points out. "Or not having room for a big stonkin' video card. Or using laptop parts."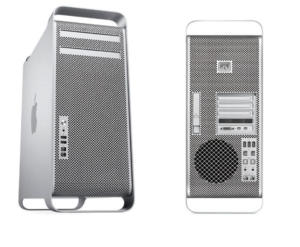 Speaking of laptops, Siracusa envisions a powerful battery-focused feature for Apple's notebooks, one he calls long overdue. Experts (and Apple alike) say you shouldn't leave your laptop plugged in all the time, and suggest that the ideal way to maximize the life of a lithium-ion battery is to generally store it with around a 40 to 50 percent charge. Siracusa suggests that the hardware ought to take care of this for you—optionally. You'd use software to switch between keeping your laptop fully charged or instructing it to automatically maximize battery life. (At Friedman's urging, Siracusa agreed that by version 2.0 of this feature, it should include a scheduling option: "Fully charge my laptop by 9 a.m. Monday morning; do what's necessary to maximize its overall battery life until then.")
Senior Contributor Rob Griffiths shares Frakes's hope for a smaller, lighter Mac Pro. When he dreams big, Griffiths wishes for PC-standard PCIe 3.0 video cards, "so we're not limited to Apple's meager selection," along with the ability to chain video cards together. And he'd love a user-upgradable CPU, "so we don't have to wait three years for a refresh." On the more realistic side, Griffiths says he'd like externally accessible eSATA ports, along with front-accessible USB 3, Thunderbolt, and eSATA ports. And he'd like to see support for up to eight 1TB solid-state drives, with RAID options.
Like Griffiths, Senior Contributor Adam Engst says that he'd like a new Mac Pro to sport lots of ports. He'd also like lots of storage bays, support for a huge amount of RAM, and—of course—a top-of-the-line CPU. But just as important to Engst is that the Mac Pro run quietly: "I hate loud Macs."
So that's what we'd like to see. What are you hoping for, dear readers?