Any.DO, the maker of the popular to-do app for iOS, on Thursday morning announced it would launch a calendar app this summer—and the beta program starts now.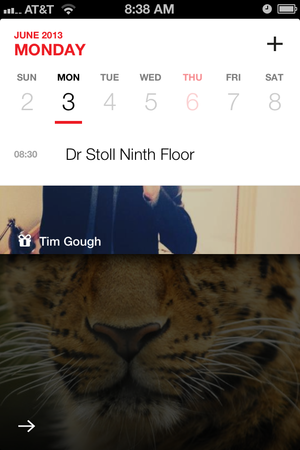 The new Any.do Cal application will include contact, location, and social integration so that you can send messages and plan meetings or events from within the app itself. And the app integrates with Any.DO itself, so that you can manage your schedule and to-dos by entering your data just once, in either app. The calendar app also seems to retain the spare, elegant design sensibility of the original Any.DO application.
Macworld got a chance to look at a beta version of the app. As with Any.DO, you can sign in with Facebook or register an account with your email; the app will then ask for access to your phone's contacts and calendar. The default setting of the app is to show you today's appointments, with a banner across the top showing you the present week. You can scroll forward or back through the weeks with the banner, or pull down for a view of the full month—the app is full of swipey fun. Adding an event and inviting others to join should be no challenge to anybody who has ever used their phone's native Calendar app.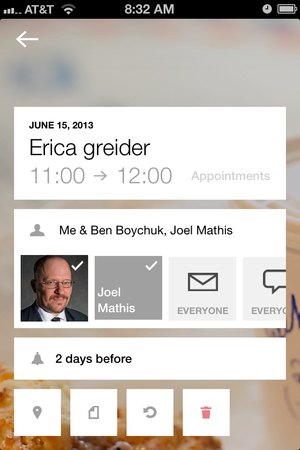 Any.DO's developers promise a Zen sense of time management, so any free space in the app is taken up with pictures of wildlife. (That's the default setting: You can choose from a dozen or so photo themes as your background.) And photos play another prominent role within the calendar: If you've tied the app into your contacts and Facebook accounts, you'll see photos of your buddies on their birthdays.
Perhaps more intriguing, the company suggested the launch of Any.do Cal is the first in a series of new products that Any.DO fans can expect to see in the near future. A press release from the company said the calendar app is merely "the next product in our suite of connected life management apps for your everyday life," alongside a display of logos that suggest mail and note-taking apps could also be on the way.
Interested users can sign up at the company's website for a chance to participate in the ongoing beta program.