Apple product releases may have been few and far between so far in 2013. But if Apple's Worldwide Developers Conference keynote on Monday is anything to go by, the company has put the time since its last major press event in October 2012 to good use.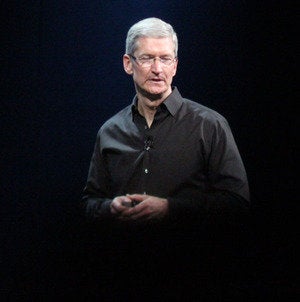 The company unleashed a torrent of announcements Monday, starting with a preview of the latest version of OS X and wrapping up some two hours later with a look at a substantial overhaul of iOS. And while much of what Apple showed off won't be available to the buying public until later in 2013—only the updated MacBook Air lineup and redesigned AirPort products shipped on Monday—the WWDC keynote was a reminder that the company has big plans for the rest of the year. It also served as a rebuttal to Apple critics who've made note of the company's relative lack of product news in recent months.
"Can't innovate any more, my ass," Senior Vice President of Worldwide Product Marketing Phil Schiller snarled when showing off a redesigned Mac Pro on Monday—a not-at-all subtle poke at an increasingly common critique of the company among the Internet's chattering classes.
OS overhauls
The biggest news on Monday centered around Apple's pair of operating systems—OS X and iOS—and their forthcoming updates, both slated for the fall. iOS gets the more dramatic makeover—CEO Tim Cook called the iOS 7 updated the "biggest change to iOS since the introduction of iPhone." That does not appear to be marketing spin. But OS X saw its share of changes, too, putting to rest any notion that Apple's Mac operating system was fated to play second fiddle to its mobile counterpart.

The first thing you'll notice in OS X is a change to the naming convention. The cavalcade of cats that have marked OS X updates since the operating system's 2001 debut have given way code names based on inspiring places in California—hence, Monday's unveiling of OS X Mavericks, named after a picturesque surfing spot in Northern California.
There's more to OS X Mavericks than just a name change, though. Highlights include Finder tabs (which let you combine multiple Finder windows into a single tabbed interface) and Finder tags (a more modern way of categorizing files). Mavericks improves support for multiple displays—a much-requested feature among power users—and sports a number of under-the-hood enhancements aimed at boosting OS X's performance. There's also a new version of Safari, while Calendar gets a design overhaul that will certainly please critics of the current skeumorphic look-and-feel. Mavericks also introduces Mac versions of Maps and iBooks.
Read more about OS X Mavericks
iOS 7 gets an entirely new look with revamped typography and icons. Because of iOS 7's new approach to multitasking, you can flip through previews of currently running apps. A Control Center panel that now hides at the bottom of your screen gives you quick access to commonly-used features like the Airplane Mode setting and music playback controls.
Many of your favorite built-in apps get interface overhauls, with the emphasis on a minimalistic look. The influence of Jonathan Ive, put in charge of human interface design last October following the departure of one-time Senior Vice President of iOS Software Scott Forstall, is evident in this release.
Many existing iOS apps get new capabilities, highlighted by enhancements to Siri, which can now speak to you in either a male or female voice. iOS's voice-driven assistant can respond to more commands and answer more questions. When you ask Siri to search the Web, though, expect your results to be filtered through Bing—another sign that Apple and Android-maker Google are squarely on the outs these days.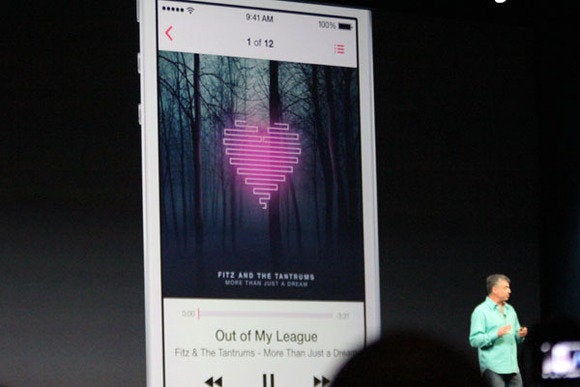 iOS 7 also includes Apple's take on streaming music called iTunes Radio. The Pandora-like offering streams music from Apple-curated stations as well ones you create on the fly. iTunes Radio not only comes with iOS 7, but it will be built into future versions of iTunes on Mac and Windows and accessible via Apple TV. You'll have to brave ads to use the service, unless you pay $25 a year for an iTunes Match subscription, in which case iTunes Radio comes ad-free. Look for it to launch in the U.S. this fall.
Read more about iOS 7
Hardware highlights
WWDC is packed with developers who crave powerful hardware, so this conference is a more-than-fitting place to roll out a long-awaited update to Apple's Mac Pro. After last year's modest update to the professional-level desktop (last truly overhauled in 2010), Tim Cook promised a more substantive revamp this year. Monday's unveiling certainly delivered something new: a 9.9-inch tall case about one-eighth the size of the current Mac Pro tower. The sleek, cylindrical machine runs on a Xeon E5 processor, features dual AMD FirePro workstation-class graphics processors, and can run three 4K displays at once. Expansion slots have gone the way of the dodo, however, as has any apparent sort of an optical drive.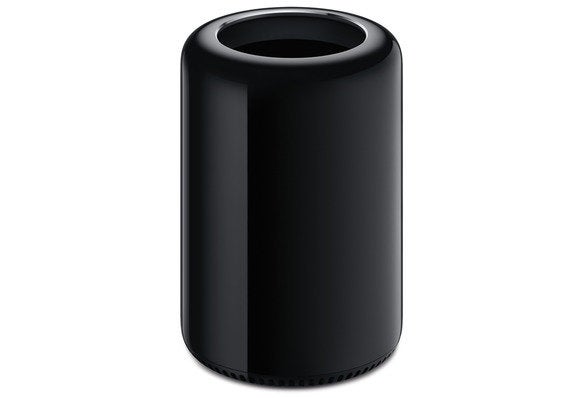 Apple hasn't yet set a specific ship date for the new Mac Pro—it's slated for later this year—nor is the company talking prices at this point.
Read more about Apple's new Mac Pro
Compared to the radical new look of the Mac Pro, the updates to the MacBook Air are decidedly more modest. Still, if you crave longer battery life, this new lineup of laptops will likely appeal to you. Apple has put the emphasis on improved energy efficiency: The 11-inch MacBook Air now lasts for nine hours while the 13-inch model can run for 12 hours. Energy-savvy processors from Intel's Haswell family are a big reason the new Airs should run longer.
The MacBook Air lineup also claims faster Wi-Fi, based on the 802.11ac wireless standard. New models of the AirPort Extreme and AirPort Time Capsule base stations also support 802.11ac.
The new MacBook Air starts at $999 for the 11-inch version; a 13-inch version priced at $1099 is also available. Both models come with either 128GB or 256GB of flash storage.
Read more about Apple's updated MacBook Air models
The rest
Apple didn't just limit itself to OS and hardware talk, using Monday's keynote to tout an iCloud-based version of its iWork productivity suite. (Like many of the other products announced on Monday, iWork for iCloud comes out later this year, as will a badly needed update to the long-in-the-tooth desktop version of iWork and its mobile counterpart for iOS.)
You'll find full coverage of WWDC throughout the week at Macworld.com.
13-inch MacBook Air 256GB (Mid 2013)
Price When Reviewed:
$1299
Mac Pro 6-Core/3.5GHz (Late 2013)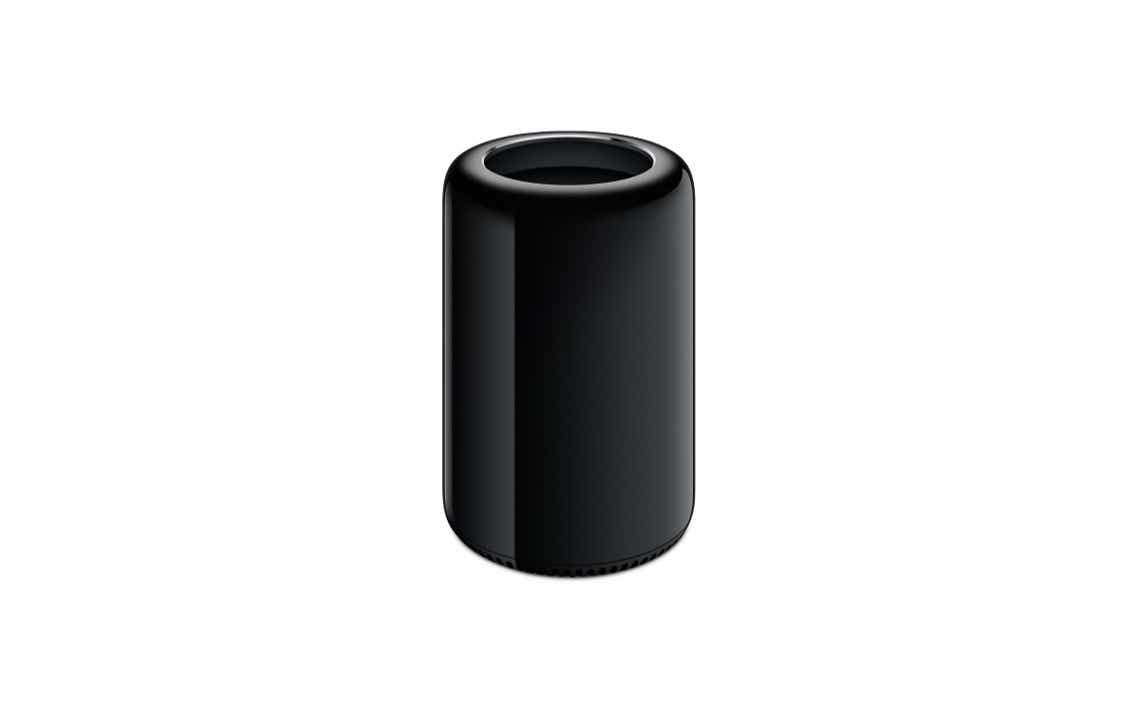 Price When Reviewed:
$3999
Read our full
Mac Pro 6-Core/3.5GHz (Late 2013) review
11-inch MacBook Air 256GB (Mid 2013)
Price When Reviewed:
$1199
13-inch MacBook Air 128GB (Mid 2013)
Price When Reviewed:
$1099
AirPort Extreme (Mid 2013)
Price When Reviewed:
$199
Mac Pro Quad-Core/3.7GHz (Late 2013)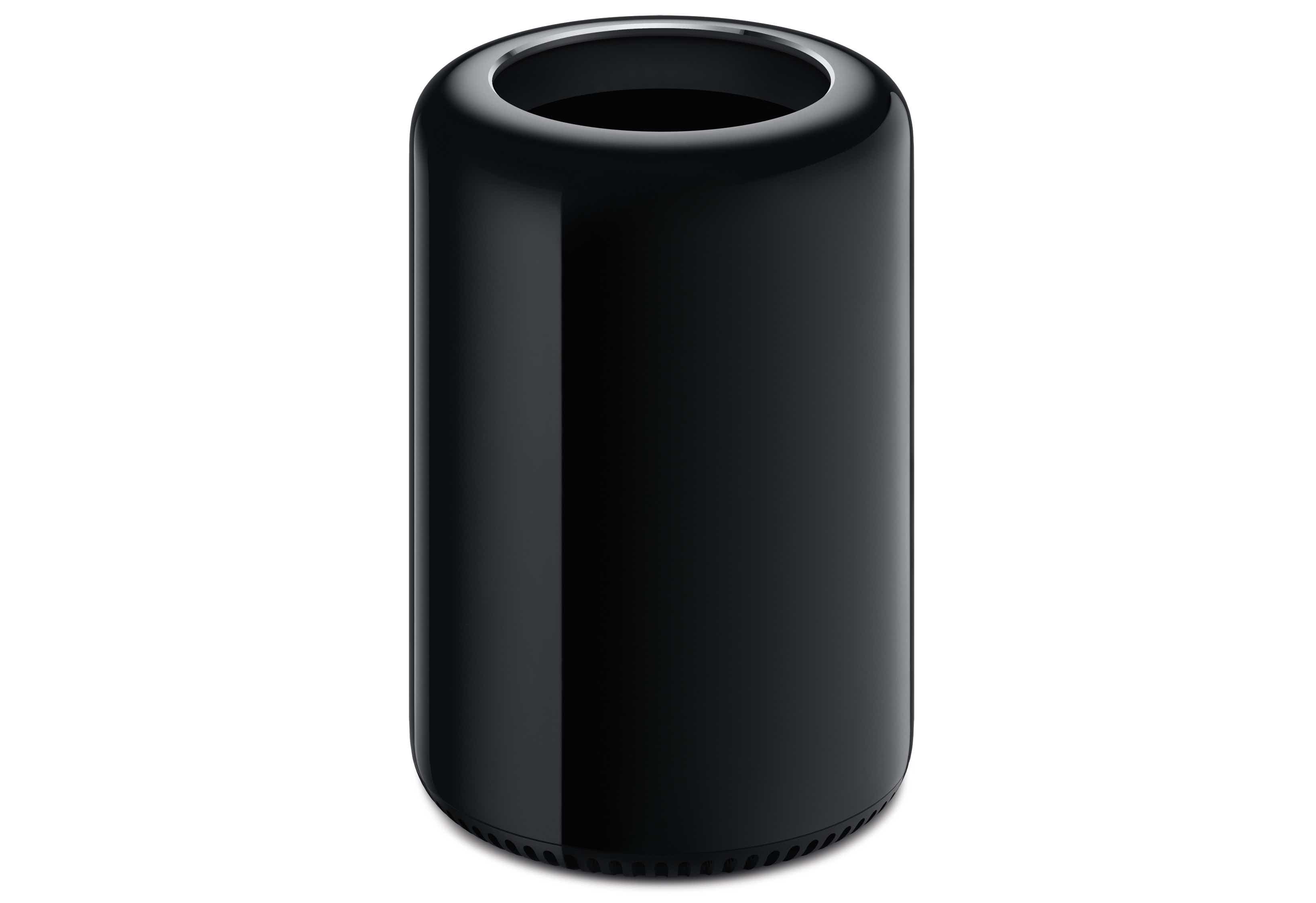 Price When Reviewed:
$2999
Read our full
Mac Pro Quad-Core/3.7GHz (Late 2013) review