Perhaps the most surprising announcement at Apple's Worldwide Developers Conference last week was also the most underwhelming. After not releasing any substantial updates to its iWork productivity suite since iPhone versions in 2011, Apple announced that it would be bringing the office apps to yet another platform: the Web.
No, you're not having déjà vu. Back in 2009, the company also launched a public beta of what it then called iWork.com. Our own editor, Dan Miller, began his first look at that venture by saying:
Let's make one thing clear up front: iWork.com (in its current pre-release form) is not a collaborative online productivity tool like Google Docs or Zoho.
Unsurprisingly, iWork.com fell flat, and last year it died an ignominious death. And yet, with the announcement of iWork for iCloud, it seems like Apple is poised to make the same misstep all over again.
Unconnected in the connected age
iWork for iCloud is an impressive technological achievement—everyone I spoke to last week at WWDC more or less agreed that wringing that level of performance out of browser-based apps is pretty slick, assuming they work as demonstrated.
But none of that matters a whit if the apps don't address users' actual needs. The main selling point of iWork for iCloud seems to be bringing the ability to read iWork documents to Windows—Apple even gave rare stage time to a demo on a Windows computer at last week's keynote. "No more reason to give into your colleagues' demands that you use Office at work," the company seemed to be suggesting.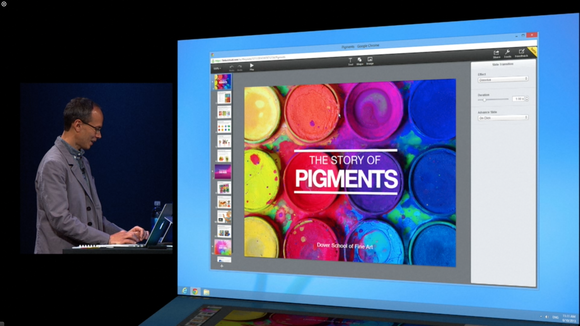 To me, that's only a hat tip to a much larger issue: collaboration. It's great that Windows users can collaborate more easily on documents made with iWork, but what's missing is any mention of real-time, simultaneous collaboration. It simply didn't come up. At all.
Which, when you think about it, is a bit shocking when the company is demoing an office productivity suite that lives on the Web. Back in the early 2000s, when you got nifty apps like SubEthaEdit, collaboration was still a novelty. But when we all email, tweet, update our status, and share our lunch plans over the Internet, how can you ignore the fact that we, yes, sometimes even work together?
These days, if you don't have some form of collaboration built into your productivity apps, you're shooting yourself in the virtual foot. Take Google Apps: It certainly isn't the best-looking office suite out there, but its collaboration features are second to none in ease-of-use and reliability. That functionality means that it's picked up a lot of traction from folks who don't want to deal with Apple's paltry sharing options or wrestle with Microsoft's 800lb gorilla.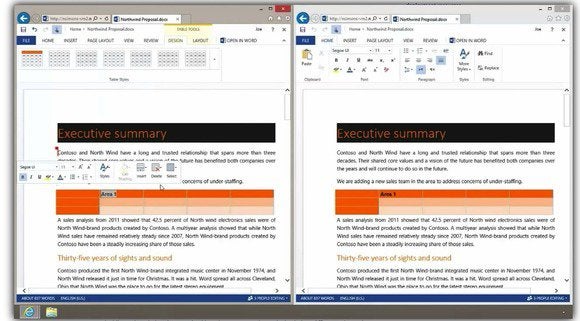 Speaking of the folks from Redmond, Apple's demo of iWork for iCloud on a Windows machine seemed like a pretty blatant shot across Microsoft's bow. But that's kind of like the old bit about the aircraft carrier vs. the lightouse. Just this week, Microsoft showed off the new collaboration features it's bringing to Office on Windows, Android, iOS, and the Web, which make Apple's productivity announcements ring a bit hollow, despite the lackluster nature of Office for iPhone.
Still iWorking
To Apple's credit, iWork honcho Roger Rosen did say before his demo of iWork for iCloud last week that the company would have "awesome" updates for iWork for Mac and iOS this fall, so there still exists the possibility that collaboration features are forthcoming. And given that it's been more than four years since iWork received a substantial upgrade (the current version is still iWork '09), a rebuild from the ground up to feature collaboration features could be one explanation for why we've been waiting so long.
The earlier iWork.com failed because it was tone deaf. People weren't awed by a service that let you post read-only documents to a website, because it was so far behind what competitors were offering. While the weight of Apple's ecosystem is usually a powerful swaying point, Google especially has a big lead on—and, more to the point, an affinity for—the Web.
This isn't the first time I've dinged Apple for its lack of collaboration features, and though I hope it might be the last, as the old saying goes, those who ignore history yada, yada, yada. Apple's always had trouble sharing nicely with the other kids, but there's hope: The improvements to Shared Photo Streams and addition of AirDrop for iOS signal that perhaps the company has realized that its users don't reside in a vacuum. If it can bring that realization to the productivity realm, well, then maybe we can finally all work together.