The recent demise of Google Reader brought many third-party substitutes for the once-popular free service to the forefront. SushiReader ( Mac App Store link) is a simple alternative to the more complex RSS feed readers available.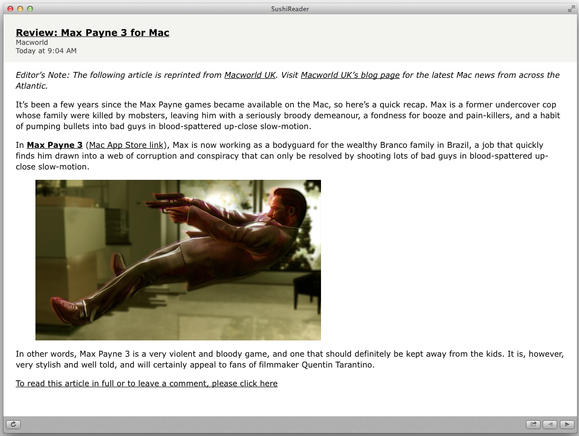 Instead of overwhelming the user with tons of features, it focuses almost exclusively on displaying a "river of news"—an aggregated list of all the items available for reading, which you can navigate one at a time. This structure allows SushiReader to offer its services through a very simple interface that has a very short learning curve: once set up, you can take advantage of its entire feature set with nothing more than the left- and right-arrow keys.
Still, despite its minimalistic approach, the app has several useful features, such as the ability to import OPML feed collections—perfect if you've backed up your old Google Reader account—and support for prioritizing certain feeds over the others.