Photo Ninja, a new Raw-image converter and photo-processing app by PictureCode, makes a very good first impression. Used alone or in conjunction with other popular photo-management and photo-editing tools, it's a capable program, and serious photographers should take notice.
Photo Ninja can handle JPEGs and TIFFs, but like most Raw converters, it is really designed to make the most of your Raw files. JPEGs are (so to speak) cooked and ready to eat—that is, ready to upload to Flickr or Google+ or to send to a printer. In contrast, Raw files store fresh, uncooked (unprocessed) data straight from the camera's sensor. Because turning that Raw data into a finished photo is more complex than cooking boeuf bourguignon, different programs convert the same Raw data in different ways.
Making the most of Raw
How well a program's initial conversion suits your taste is the first question to ask of a photo-processing app. So how well does Photo Ninja do for me? Surprisingly well. Compared with renderings of the same files in other Raw converters such as Adobe Camera Raw ( Lightroom) and Aperture, Photo Ninja's default rendering of my Raw files typically had finer detail and more vivid color. Images that had a wide exposure range (shadowy woods and sunny sky) often opened in Photo Ninja without the blown highlights I'd occasionally see in Lightroom or Aperture. For example, Aperture's initial conversion of the photo at the top of this article (of a mule caravan in the Grand Canyon) left virtually no color or detail in the sky in the upper right corner. I thought I'd simply blown the sky out. The image shown here, however, is Photo Ninja's default conversion — with no tweaks at all. The sky is a nice, realistic blue and you can even see the jet contrails, and yet the exposure of the main part of the picture shows acceptable exposure, good color and rich detail. This is the kind of Raw capture that Photo Ninja does best with.
Sometimes, the Photo Ninja rendering of a shot exhibited finer detail but also less visible noise than the Lightroom rendering; this result is especially impressive, because ordinarily the fix for noise involves blurring, which also hurts detail. In this regard, Photo Ninja's pedigree really shows. It's from PictureCode, the same small Austin, Texas, company that produced Noise Ninja, which for years was the choice of many pro photographers for removing digital noise from images.
After converting, comparing, and then post-processing scores of images side by side in Photo Ninja and Lightroom (and occasionally in other programs, including Aperture, DxO Optics Pro, Raw Photo Processor, and Snapseed), I came to two conclusions.
First, Photo Ninja's default processes for rendering Raw files are remarkably effective—not often better than, but often on a par with my all-time favorite tool for challenging conversions, Raw Photo Processor. If your photographic work is detail-oriented—for example, if you shoot landscapes or architecture—you may see Photo Ninja's defaults as a revelation.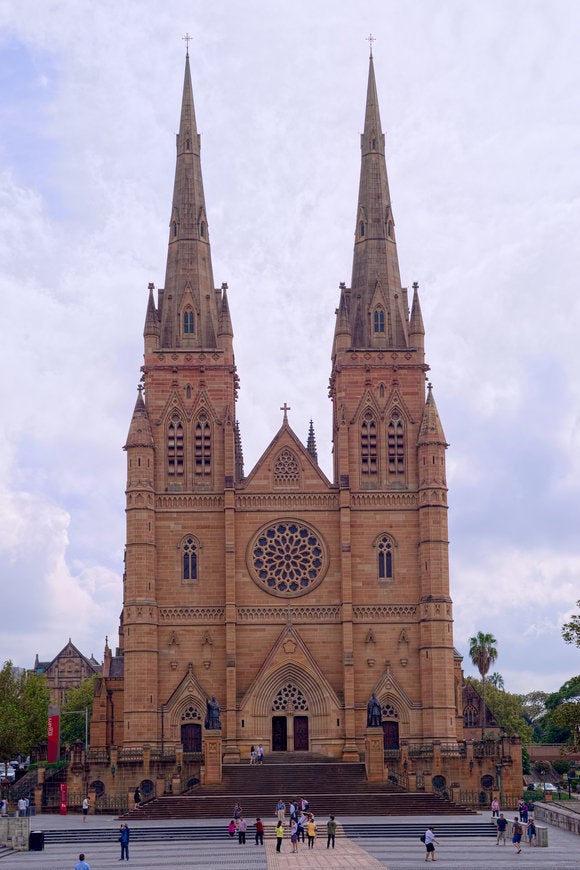 Second, Photo Ninja and Lightroom represent very different philosophies about rendering images. Photo Ninja seems to try to get the image "right" on the first try, leaving me little to do but open the image, crop, and export. With Lightroom, on the other hand, additional post-conversion tweaking is de rigueur. But that's not necessarily a bad thing: Lightroom (like Aperture) takes a more conservative approach to the initial rendering, and leaves a lot of creative decisions regarding noise reduction, sharpening, color, and contrast to me. Frankly, Photo Ninja's default rendering of some of my portrait files was too detailed. My clients don't usually like every pore or wrinkle to be visible. You can, of course, edit your images in Photo Ninja to make them a little softer than the default conversion, but you can also edit your images in Lightroom or Aperture to heighten detail and clarity.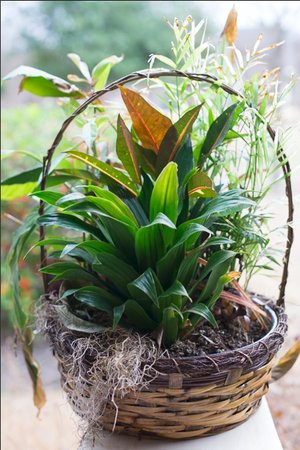 The whole package
Photo Ninja 1.1 has an impressive list of features for a new program, especially one produced by a small, independent software company. In addition to the basic tools required for conversion (exposure, white balance, sharpening and noise reduction, black-and-white conversion, cropping), Photo Ninja does an excellent job fixing chromatic aberration and adjusting for lens and/or perspective distortion.
Photo Ninja provides two demosaicing modes, normal and enhanced; the latter is helpful if the default rendering generates moiré patterns. The program also has a variety of "training" modes where you can teach it about the behavior of your cameras and lenses. This approach doesn't seem as good as DxO Optics Pro's carefully engineered camera and lens profiles, but it does offer the user more flexibility.
Nevertheless, Photo Ninja is still at version 1, and it lacks a lot of features found in its older, more mature competitors. Photo Ninja can't make spot corrections (removing blemishes or red-eye) or local adjustments (brightening a bride's dress or deepening the blue of the sky). Photo Ninja won't help you make photo books or webpages, and it has no artsy filters. Its browser lets you find images, but its organizational tools are primitive. You can rate images, but that's about it. Photo Ninja also lacks a lot of the keyboard shortcuts that allow me to move quickly through the hundreds of files I bring back from shooting a wedding.
Cooperative, but not social
The good news is that Photo Ninja can serve as an external editor alongside Lightroom, Photoshop, and Aperture. You might want to let Photo Ninja do the initial conversion and then switch back to Aperture or Lightroom for detail or local adjustments.
And since Photo Ninja's browser is so bare-bones, I recommend using another program to manage your images. Lightroom and Aperture are both excellent file managers, but you have alternatives. Photo Mechanic is fast and powerful, but not cheap. For the budget-conscious, a lovely little app named Lyn works beautifully with Photo Ninja, giving you the best of both worlds.
One negative: Photo Ninja works well with the apps I just mentioned, but otherwise it's not very sociable. Version 1 has no support for uploading directly to Facebook, Flickr, Google+, or other favorite photo-sharing sites.
Idiosyncracies
Photo Ninja has its idiosyncracies. Most obviously, the program doesn't look like a typical Mac program. The interface elements (windows, dialog boxes, buttons, sliders) are minimalist techno-generic. You might like it (I do), but I'm sure some Mac users will find the appearance a bit jarring.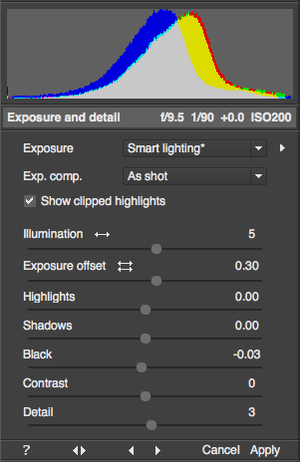 Somewhat less obviously, some aspects of the program work in novel ways and take getting used to.
For example, in the Exposure and Detail tool group, the single Illumination slider can do two very different things. In "unsynced" mode, dragging Illumination to the right brightens the darker parts of the image without blowing highlights. In "synced" mode, on the other hand, moving Illumination to the right causes the 'Exposure offset' slider to move in the opposite direction; this two-for-one adjustment has the effect of compressing the image's exposure range (to avoid losing detail in either shadows or highlights) without brightening the image. In other words, in one mode, the slider brightens the image, in the other mode, the same movement to the same slider does not appreciably brighten the image. The arrangement actually works well, but I found it hard to grok, and I'm still not sure it's a great idea.
In Lightroom and Aperture you can achieve similar effects using multiple interface elements, each of which does something distinct. Lightroom, for example, would want you to use the tone curve. Photo Ninja has no curves tool.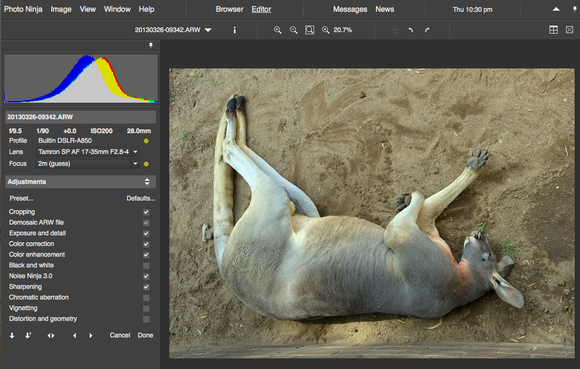 Bottom line
If you are happy with the JPEGs coming from your camera, you're better off staying with iPhoto, Picasa, or Snapseed. But if you're a Raw shooter and you're even occasionally unhappy with the results you're getting now, I urge you to give Photo Ninja a (free) trial run. Photo Ninja isn't ready to replace Aperture as the go-to Raw converter for my work, but I have already added it to my own workflow. It's too good not to have around.
Photos by Will Porter. All rights reserved.