Editor's note: The following review is part of Macworld's GemFest 2013. Every day (except Sunday) from mid-July until late September, the Macworld staff will use the Mac Gems blog to briefly cover a standout free or low-cost program. You can view a list of this year's apps, updated daily, on our handy GemFest page, and you can visit the Mac Gems homepage for past Mac Gems reviews.
Artists seeking a full-featured vector graphics app at a pint-sized price should take iDraw 2.2 ( Mac App Store link) for a spin. Though it can't match all of Adobe Illustrator's features, it packs surprising horsepower, yet costs less than most rivals.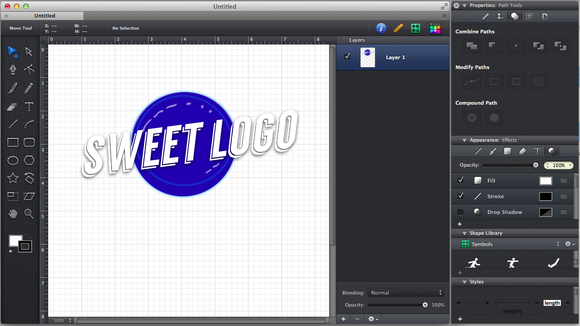 iDraw's crowded but coherent interface offers vector basics—text, lines, shapes, curves—alongside many fancier features. I was impressed by its ability to turn freehand pencil lines or brush strokes into editable paths; its Photoshop-like layers, complete with opacity; and its variety of drop shadows and other effects.
Version 2.2 now supports Retina displays and iCloud. You can also now create Photoshop-style guide lines to help keep your artwork in the proper proportions. A thorough, appealing PDF help manual walks you through all the program's features in plain English.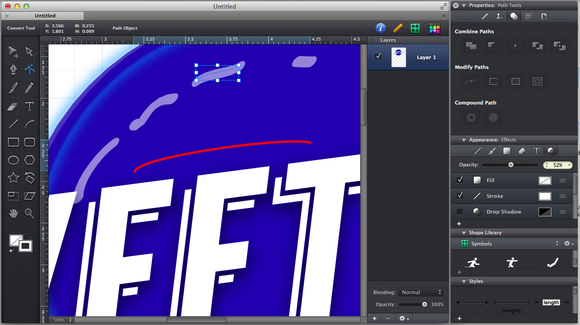 While iDraw can import EPS and Illustrator files, it can only export to SVG (plus non-vector formats). Nonetheless, iDraw's a great app at a very fair price.
Want to stay up to date with the latest Gems? You can follow Mac Gems on Twitter or on App.net. You can also subscribe to the Mac Gems RSS feed.