U.S.-based watchdog group China Labor Watch (CLW) on Monday announced that its investigators had uncovered labor violations in three factories of Pegatron Group. Apple has steadily increased its manufacturing contracts with Pegatron, a Foxconn competitor. CLW's report suggests that Apple has benefitted indirectly from Pegatron's labor violations, which the group says lowers Pegatron's costs. ( Here's a PDF of the full report.)
CLW cites no fewer than 86 labor rights violations, though it acknowledges it's using that term broadly, breaking those numbers down into "36 legal violations and 50 ethical violations," spread across 15 categories: "dispatch labor abuse, hiring discrimination, women's rights violations, underage labor, contract violations, insufficient worker training, excessive working hours, insufficient wages, poor working conditions, poor living conditions, difficulty in taking leave, labor health and safety concerns, ineffective grievance channels, abuse by management, and environmental pollution."
"Average weekly working hours in the three factories probed by CLW are approximately 66 hours, 67 hours, and 69 hours," CLW says—this, despite China's 49-hour statutory limit, and Apple's own Supplier Code of Conduct limiting suppliers to a 60-hour workweek. CLW claims further that its undercover investigators found workers "were forced to sign forms indicating that their overtime hours were less than" they had actually worked.
Reports from The Wall Street Journal and elsewhere indicated that Apple turned to Pegatron earlier this year to manufacture as-yet unannounced and unreleased lower cost iPhones. Pegatron had previously made a small subset of iPhones in 2011, and began manufacturing the iPad mini in 2012, the Journal reports.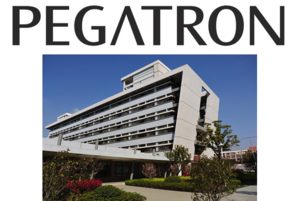 Of course, Pegatron is an independent supplier, not an Apple subsidiary; CLW likely highlights Apple in its reports because of both Apple's ability to garner headlines and the company's stated commitments to improving worker conditions in China.
But Pegatron manufactures electronics for other large American companies, too; among those companies are Google, Microsoft, Hewlett-Packard, and Dell. None of those companies—including Apple—responded immediately to Macworld's request for comment on CLW's report.
That said, Apple did tell Bloomberg that while the company had been working with CLW, Monday's claims from the group "are new to us." Bloomberg quotes Beijing-based Apple spokesperson Carolyn Wu as saying, "We will investigate these new claims thoroughly, ensure that corrective actions are taken where needed and report any violations of our code of conduct… We will not tolerate deviations from our code."
Apple, of course, is no stranger to controversies surrounding working conditions in the manufacturing plants it uses overseas. The Cupertino company has repeatedly worked to improve conditions at various Foxconn facilities; last year, Apple asked the Fair Labor Association to inspect its assembly suppliers, including several Foxconn factories. Those factories have faced similar allegations in the past, along with a rash of worker suicides that gained headlines. CEO Tim Cook told Apple employees last year that "any issue with working conditions is cause for concern," and that "what we will not do—and never have done—is stand still or turn a blind eye to problems in our supply chain."