The Wall Street Journal reports that the next iPad mini will ship with a Retina display. But, 9to5Mac's analysis of the iOS 7 beta suggests an iPad mini with no Retina display.
So that's settled, then. The next iPad mini will and will not have a Retina display.
Actually, that's a pretty reasonable theory. Apple could—and might—sell both iPad minis with and without Retina displays. There's at least some precedent there: Apple sold the non-Retina iPhone 3GS alongside Retina iPhones for a couple years. And, of course, it sells the Retina-less iPad 2 (and the current, non-Retina iPad mini) right next to the Retina-toting fourth-generation iPad. It wouldn't be crazy for Apple to manufacture some new iPad minis with and some without.
Retina displays, of course, cost more money on both sides: They're more expensive for Apple to manufacture, and thus they're more expensive for consumers to buy.
I wouldn't be shocked if Apple kept only the iPad mini line's current display for another year, whenever the new model of Apple's smaller tablet gets released. I would, however, be astonished if Apple switched to an iPad mini with Retina display as the only new iPad mini model. Why? Because I think most customers don't care about Retina displays. And I think most customers do care about price.
My eyes, my eyes
When Apple bandies about the marketing term Retina display, it's effectively saying that if you have average vision and you use the device in question at a normal viewing distance, you shouldn't be able to discern any individual pixels. (Some experts challenge those claims, though they still acknowledge that it's far harder to spot pixels in Retina displays than in non-Retina displays.)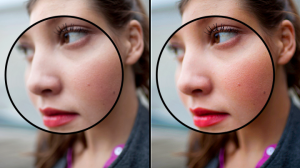 But here's the thing: In my experience, many normal users don't really appreciate the crisper display that Retina screens offer. Shuffle a few iPhones in front of my parents, my wife, or various non-tech writer friends of mine, and they can't identify which ones are Retina.
And now here comes a sincere admission of my own: While I can tell the difference, I really don't care much. Yes, I think my third-generation iPad's display looks incredibly sharp when I'm using it, but that doesn't make my iPad mini look bad to me—unless it's in direct comparison. That is, when I place the tablets side by side, I can see that the iPad mini's display looks less crisp. To my untrained eyes, though, it doesn't look dramatically less crisp, and I don't notice the lack of Retina at all when I'm using the iPad mini without a Retina iPad nearby.
I use a non-Retina MacBook Pro, and I don't mind its display one iota. And even though I frequently switch between my Mac, my Retina iPhone 5, and my iPad mini, my eyes don't bleed when I leave the iPhone's Retina confines for the visible-pixel environs of my other devices. Neither do they weep with joy when they settle again upon the Retina purity of the iPhone.
Retina's great, but it's not a must-have.
The comparison game
Some folks vehemently disagree with me on the necessity of Retina displays, particularly in the smaller-tablet space. They point to Google's recently-released and revamped Nexus 7, a 7-inch tablet with a high-resolution screen that boasts 323 pixels per inch.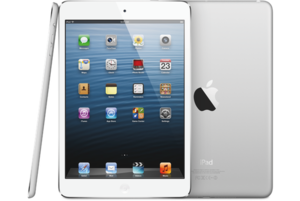 I don't think Apple's particularly jealous of the Nexus 7's display. If anything, I imagine the only thing giving pause to the folks in Cupertino is the tablet's price: $229. The iPad mini, of course, starts at $329.
Were the two small tablets priced identically, I don't think Apple would worry that many customers would pick Google's because of its potentially superior display; absent the ability to compare them side-by-side in a store, I again posit that most customers wouldn't notice that the iPad mini's display uses fewer, larger pixels.
But there is a class of customer who's going to look at the spec list and see that not only does the Nexus 7 sport a higher-density display, but it also costs $100 less. That's a big deal.
I love my iPad mini for its form factor, but certainly part of the tablet's appeal is that it's a far cheaper entry into the iPad ecosystem than the $499 full-size iPad.
What to predict when you're predicting
When Apple added a Retina display to the third-generation iPad, it did so without raising the price. Today, Apple remains a hugely profitable company, though its profits are dropping each quarter as its margins drop; it's selling its products with less markup than it's accustomed to. Chief among those is the iPad mini itself, which offers slimmer margins than the 9.7-inch iPad.
If and when Apple can affordably cram a Retina display into the iPad mini, it certainly will. I imagine, however, that Apple won't want to make the same trade-offs it did when it shipped the third-generation iPad, the first to feature a Retina display: That model was released in March 2012, and superseded by the fourth-generation iPad just seven months later. The fourth-generation iPad included a faster chip (the A6X) and was snappier in all regards than its short-lived predecessor, which struggles a bit under-the-hood to power all those pixels. Not to mention that the Retina display also chews through battery life at a prodigious rate, and increasing that battery life means trade-offs with weight—both of which are probably more unattractive sacrifices for Apple's 7-inch tablet than the lack of a Retina display.
Apple won't want to release an underpowered iPad mini with Retina display. And I'd argue that it can't allow the entry-level iPad mini's price tag to inch up any higher.
My bet is thus that when Apple refreshes the iPad mini line, it will ship another version without a Retina display. My less confident prediction is that a pricier version—one with a Retina display, and perhaps some other boosted specs like more storage or a faster processor—might debut alongside it.
The one thing that's easy to predict is this: When the rumors suggest that the next iPad mini both will and won't ship with a Retina display, at least one of those rumors is bound to be right.