Editor's note: The following review is part of Macworld's GemFest 2013. Every day (except Sunday) from mid-July until late September, the Macworld staff will use the Mac Gems blog to briefly cover a standout free or low-cost program. Learn more about GemFest in this Macworld podcast. You can view a list of this year's apps, updated daily, on our handy GemFest page, and you can visit the Mac Gems homepage for past Mac Gems reviews.
It happens. You sometimes sit down in front of your computer and think, "Man, what I wouldn't give for an easy-to-use beatbox like the classic Roland TR-606 and 808 right here on my Mac's screen. Why, I'd pay up to $10 for that!"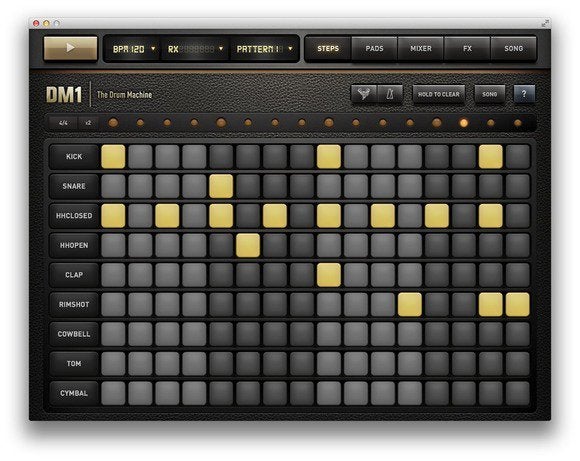 Fingerlab grants your wish with the Mac version of its excellent DM1 ( Mac App Store link) drum machine (version 1.1). It features those classic Roland sounds and a whole lot more in a typical enable-this-button-to-play-a-beat-here step editor (or, if you like, you can tap out beats using the included drum pad). You can record beat patterns and create songs and DM1 supports MIDI input.
Like the iOS version it's a clever and capable way of getting your beat on.
Want to stay up to date with the latest Gems? You can follow Mac Gems on Twitter or on App.net. You can also subscribe to the Mac Gems RSS feed.