The direct results of the ebook price fixing scandal between Apple and the five major U.S. book publishers are one-step closer to turning into real money for millions of Amazon customers.
The online retailer recently began sending out email notifications to Kindle ebook buyers telling them how much credit to expect as a result of the payout from the five major publishers.
"While we will not know the amount of your credit until the Court approves the settlements," Amazon said in the email. "It is estimated that it will range from $0.73 to $3.06 for every eligible Kindle book that you purchased." An official posting on Amazon's forum says the payout could be as high as $3.82 per ebook.
Previously, credits to Amazon customers were expected to be between $0.31 and $1.32 for every purchased ebook. The new settlement increase is the result of the final two of the big five publishers (MacMillan and Penguin Group) reaching a settlement with the Attorneys General of most U.S. States over the price-fixing suit.
But don't expect to see credit rolling out to your account any time soon: The settlement still has to be approved by the court on December 6. If there are no appeals over the settlement and the court gives it a thumbs-up, then ebook credits will be free to roll out.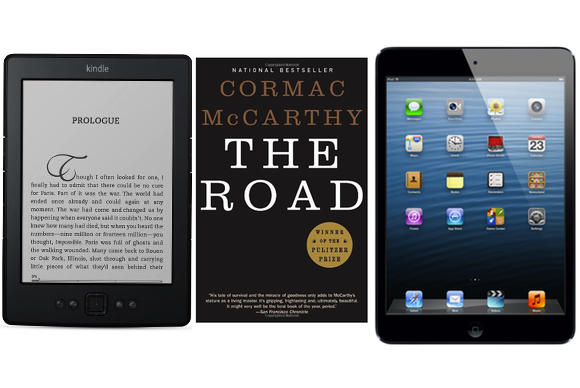 Credits to Amazon accounts will roll out automatically to eligible customers and can be used to purchase ebooks or physical print books. Anyone who would prefer to receive their credit as a check can also request it at a special website set-up to handle the fallout of the case.
To be eligible to receive a credit on your Amazon account, you must have a U.S. billing address and purchased a Kindle ebook published by Hachette, HarperCollins, Macmillan, Penguin, and/or Simon & Schuster between April 1, 2010 and May 21, 2012.
Amazon did not provide a time frame of when to expect account credit after the December court hearing. The company plans to send out a second notice to customers once credit is delivered.
In July, U.S. District Judge Denise Cote ruled that Apple and the five major publishers conspired to raise prices of ebooks. Apple was the only defendant to go to trial, while all five publishing companies settled before the case went to court.
Although the judge ruled against Apple, the company plans to fight the ruling.
"Apple did not conspire to fix ebook pricing and we will continue to fight against these false accusations," Apple spokesman Tom Neumayr told our colleagues at Macworld after the ruling. "When we introduced the iBookstore in 2010, we gave customers more choice, injecting much needed innovation and competition into the market, breaking Amazon's monopolistic grip on the publishing industry. We've done nothing wrong and we will appeal the judge's decision."
An earlier version of this story's headline suggested that this payout is related to the Apple ebook ruling; it's been corrected to reflect that the credit issues from the settlement with the publishers.
Note: When you purchase something after clicking links in our articles, we may earn a small commission. Read our affiliate link policy for more details.