Apple is holding perhaps its first ever media event in China on Sept. 11, signaling that the U.S. company is paying greater attention to the nation's thriving tech market.
News of the event circulated across Chinese media sites on Wednesday, with the invitation sent to select domestic news organizations. One journalist at Chinese Internet media firm Sohu.com confirmed to IDG News Service that he had also received an invite from Apple.
Apple did not respond to requests for comment.
The event takes place half a day after Apple holds its Sept. 10 gathering for the U.S. media, at which the company is expected to unveil its next-generation iPhone. Both invitations have a similar tagline, with the Chinese one stating, "This day is destined to be a sparkling day."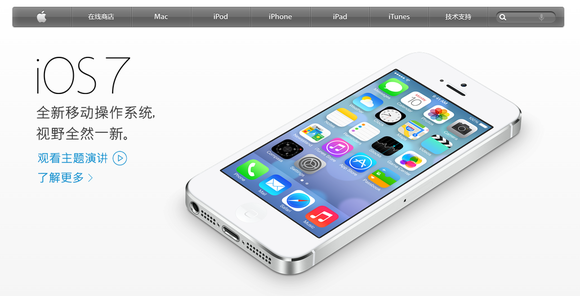 Does this mean the 5C is a go?
Rumors have long persisted that Apple is also working on a budget version of its smartphone, called the iPhone 5C, that will come in a variety of different case colors. Analysts have said a budget iPhone could be targeted at the Chinese market, where low-end handsets are in demand.
China has already become the world's largest market for smartphones, but Apple is increasingly facing fierce competition there from Samsung Electronics and domestic manufacturers. In this year's second quarter, Apple ranked as China's seventh-largest smartphone vendor, with a share of only 5 percent, according to research firm Canalys.
Apple CEO Tim Cook has said several times that China is a very important market for the company, said Kitty Fok, an analyst with research firm IDC. She added that this was probably the first time Apple will hold a media event in the country.
"There has been some concern in the past that Apple has not treated the Chinese market the same as it does mature markets," Fok added. This became an issue earlier this year, when Chinese state media accused Apple of offering sub-par warranty policies to customers in the country. Apple's CEO later apologized to consumers over the incident.
A product launch event in China could help Apple change that perception, Fok said. In addition, the timing of Apple's event in Beijing could mean that its upcoming iPhone will arrive in the country the same day it goes on sale in the U.S., she added.
Often, Apple products have launched in mainland China weeks or months after they've became available in the U.S. due to regulatory checks. But in an interview in January, Apple's CEO told the Chinese media he wants to change this and make China among the first countries to receive its newest products.