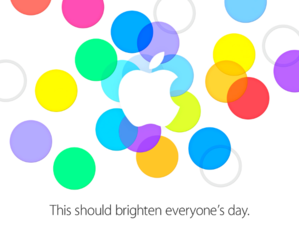 Tuesday's the big day for Apple and anyone who's interested in seeing the latest products coming out of Cupertino. The company is hosting a product event at its headquarters on September 10, with the proceedings kicking off at 10 a.m. PT/1 p.m. ET. (Macworld will, of course, be on hand for live coverage of the event.)
In this video report, we look at what Apple has in store for us this Tuesday—think iPhone and iOS 7. And while you're waiting for Tim Cook to take the stage on Tuesday, you can read our additional coverage to whet your appetite for the big event.
Note: When you purchase something after clicking links in our articles, we may earn a small commission. Read our affiliate link policy for more details.