Okay, let's all breathe: We're going to get through this together. Apple unveiled not one, but two brand-spanking new iPhones on Tuesday. You're now faced with the question that could lead to sleepless nights, recriminating self-doubt, and worse. But I'm going to help you get through it. I'm going to help you answer the day-old question: Should you buy a new iPhone 5s, iPhone 5c, or neither?
Quick review: iPhone 5c vs. iPhone 5s
To recap, the two new iPhones are the iPhone 5c and the iPhone 5s. The 5c comes in five bright colors, with a rigid, unibody, polycarbonate shell. Its innards are nearly identical to the iPhone 5's, though the iPhone 5c's battery is slightly larger, and the 5c supports more LTE bands.
The iPhone 5s looks similar to the original iPhone 5 with an aluminum body available in three colors. It employs a faster A7 processor with 64-bit support, a new M7 "motion coprocessor" chip, a significantly improved camera, and the Touch ID fingerprint sensor in the Home button. With that refresher in mind, here's my buying advice.
If you already have an iPhone 5
If you bought an iPhone 5 at some point within the last year, you do not need the iPhone 5c. You may well want the iPhone 5c; it's a cool-looking, colorful phone, it feels great in the hand, and it's almost assuredly more durable than the aluminum iPhone 5 you already own.
All that said: It really is pretty much exactly the same as your iPhone 5, just with a bright new look. The under-the-hood improvements aren't significant enough for you to cough up the required cash for an out-of-cycle upgrade. You have a great iPhone, and the iPhone 5c doesn't dramatically improve upon the device you already own.
Now, the iPhone 5s is a different story. As cool as it is, you don't need to get your hands—or fingertips—on that new Touch ID sensor; your passcode-based approach to unlocking your iPhone has worked just fine, and will continue to do so. But one class of iPhone 5 owner should at least consider upgrading to the iPhone 5s: hardcore gamers or other users who demand peak performance.
The App Store will contain games that run only on the iPhone 5s or newer (not-yet-released) iOS hardware. If you're the kind of person who loves to play the newest, best-of-breed games, you may well miss out on those titles—or at least their full feature-set and performance abilities—unless you upgrade to Apple's top-of-the-line phone.
You could make the argument that avid photographers should also upgrade to the iPhone 5s, which Apple claims has DSLR-level features and rivals the quality of most point-and-shoots. It's too early for us to verify those claims, but even if they bear out, the folks who will care the most about these improvements likely already carry dedicated cameras. It's inevitable that next year's top-of-the-line iPhone will sport an even better camera, so perhaps it'd be good to hold off for the time being.
If you own an older iPhone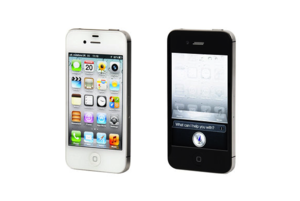 Upgrade, upgrade, upgrade. It's time to join the four-inch iPhone revolution, and it's time to accept that your old 30-pin iOS accessories are nearing the end of their lives. Yes, Apple is still selling the iPhone 4s (née iPhone 4S) as its low-end model, but it's a relic.
The performance of the new iPhone 5c and iPhone 5s will dramatically outshine the iPhone 4s's abilities. The updated phones aren't just zippier and larger-screened, they feature all kinds of benefits over your older iPhone: far better cameras, more iOS features enabled, support for newer apps, and so on.
Developers will likely focus their efforts on four-inch iPhones as those become more and more common. The leap from pre-four-inch iPhones to the iPhone 5s or 5c won't quite rival the impact of a leap from a dumbphone to an iPhone, but honestly, it's awfully close. Today, even if you've become accustomed to it, you spend a lot of time waiting for your iPhone—for apps to open, content to load, and so on. You'll spend a lot less time waiting and a lot more time doing with Apple's new hardware.
5s or 5c: Which iPhone is perfect for me?
So you're one of those who really should upgrade. Which new version of the iPhone 5 should you choose? Budget-conscious consumers shouldn't feel that they're settling for the iPhone 5c. If the $100 savings afforded by the $99 16GB iPhone 5c (compared to the $199 16GB iPhone 5s) is significant to your wallet, fret not: The original iPhone 5 was and remains an excellent phone, and the iPhone 5c is a lightly improved version of that device with a new, slicker look.
Though we've had limited hands-on time with the iPhone 5c, knowing what we know about the iPhone 5, it's easy to feel confident that the 5c will be a great phone.
I always recommend that folks spend as much as they can on their iPhones up front; you can never expand their storage, and no one's ever complained that their iPhone has too much storage space. Apps are getting larger, and photos and videos are addictive to shoot and gobble up an ever-increasing amount of gigabytes.
As an app addict and parent, I've concluded that 16GB isn't enough for my iPhone use. (You can check how much space all your apps and data are eating up on your current iPhone in the Settings app, under General > Usage.) You can spend $199 and get a 32GB iPhone 5c; an iPhone 5s with that much storage will cost you $299. And if you want 64GB of storage, the $399 iPhone 5s is your only option; there's no iPhone 5c offered with that much space.
As I mentioned above, hardcore gamers should choose the 5s over the 5c for its superior processing power. (And they should get the largest iPhone 5s they can afford, since those games take up lots of space.)
If you have $200 to spend, the toughest call will be between the 32GB iPhone 5c and the 16GB iPhone 5s. The former gets you all that storage space. But the latter gets you all of the 5s's niceties: the extra processing power, the more powerful camera, and the Touch ID fingerprint scanner.
I'm leaning towards buying the $299 32GB iPhone 5s. I want the most powerful iPhone I can get my hands on now, and I need that extra space. And I've decided to sit out next year's iPhone refresh—which will be easier to stomach whenever the new new stuff gets unveiled, knowing that my then-current iPhone will still be only one generation behind.