The theft of iOS devices is rampant throughout the world, but Apple obviously doesn't want people to have to hide their iPhones in fake Blackberry cases to use them in public without fear. Phone carriers could dramatically reduce theft by refusing to activate stolen phones (every device enabled for cellular service has a unique hardware ID), but so far the carriers have been slow to act. And even if the U.S. created a registry of stolen phones, it's unlikely all foreign carriers would follow suit, so the bad guys would simply ship stolen phones overseas.
Under iOS 6, it was already difficult for a thief to access your private data, and iCloud subscribers could use Find My iPhone to lock a lost or stolen device and (through an onscreen message) encourage that device's return. However, a tech-savvy thief could simply force a restore of the phone, iPad, or iPod touch; swap out the SIM card (on a phone); and end up with a like-new device.
But there's good news on this front: Thanks to a new feature called Activation Lock, iOS 7 offers very little incentive to any potential thief.
With Activation Lock enabled, someone who's found or stolen your device can't disable Find My [iPhone, iPad, or iPod touch] on the device without knowing both your Apple ID and that Apple ID's account password. The person with your lost device can't erase data on the device, either. And best of all, if you designate your device as being lost, whoever is in possession of it can't restore or reactivate it—the phone displays only a phone number and a custom message about contacting you.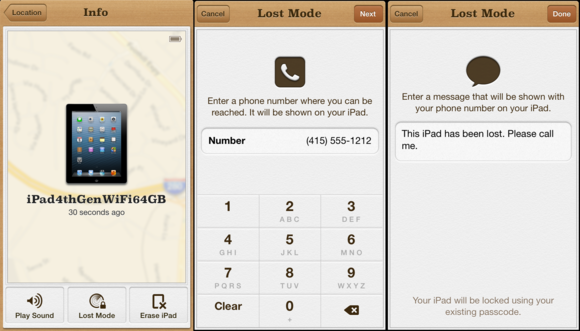 Here's how it works. As before, when your iPhone (or other iOS device) goes missing, you launch the Find My iPhone app on another iOS device, or on the Web at iCloud.com. Tap (or click) Lost Mode, and you'll be prompted to set and confirm a passcode (provided the device doesn't already have one), as well as provide a phone number where you can be reached, along with a message to display on the screen ("I will offer a reward" or "We have you surrounded" or "Please give it back").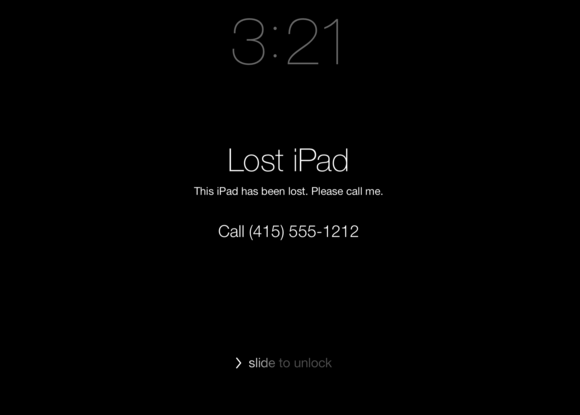 That's all there is to it. The lost iOS device will display your details on its lock screen, and it won't work until the lock code you just set is entered. If you remotely erase the device, Activation Lock kicks in and prevents the device from starting anew without your passcode.