If you ever lose your phone or tablet, iOS 7's Activation Lock feature could potentially save you some angst by locking out would-be thieves. When you erase your lost phone through Apple's Find My iPhone tool, iOS 7 will not only erase your data from the phone, but it will also require a thief—or whoever happens to find your lost phone—to enter your Apple ID and password in order to use the phone in any capacity. This effectively turns your lost, erased iPhone into a glorified glass-and-metal paperweight.
There's not much you need to do to set up Activation Lock. If you associated your iPhone with an iCloud account, odds are you're all set to go. To make sure that your iPhone, iPad, or iPod Touch are set up for Activation Lock and Find My iPhone, go to the Settings app and tap iCloud.
From there, scroll down until you see Find My iPhone, and make sure the slider is set in the On position (the round slider will be to the right, and green).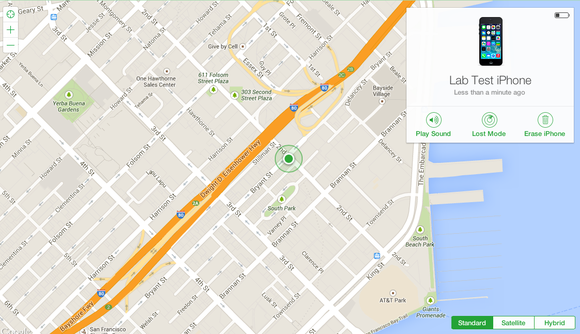 To lock or erase your phone or tablet, go to iCloud.com on your computer and sign in with your Apple ID and password. Once logged in, select Find My iPhone, then select Devices and select your device. Find My iPhone will track down your device's location, and it will give you the option to play a sound (useful if you lost your phone in the couch cushions), put your phone into "lost mode" (which lets you protect your phone with a PIN and put a message on the lock screen), or to erase your device completely, which puts it in Activation Lock mode.