What's taking up all your storage space on your iPhone or iPad and preventing you from downloading and installing a shiny new app or a new version of iOS? A somewhat hidden panel in iOS's Settings app will tell you everything you need to know.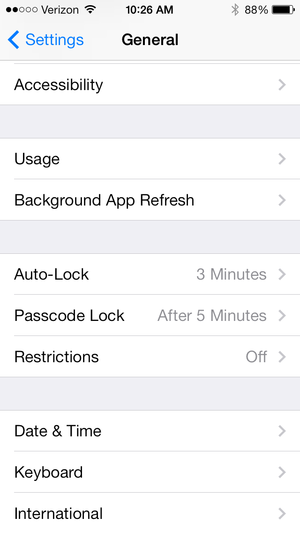 To see what's taking up all your storage space, open the Settings app, tap General, then tap Usage. There, you'll get an overview of how much storage space you have used and how much you have available, and you'll get a list of how much space each app uses for the app and associated data. If you want to see more specifics, tap the app's name in the list: You can also delete the app via this screen.
This screen shows only the 10 heftiest apps; scroll down and tap Show all Apps for a complete list of your apps and the storage space they use.
In this case, Spotify eats up the most space on my phone; 11.4GB is tied up with songs I downloaded. Give it a try; you might be surprised by what you discover.