Trine 2 ( Mac App Store link) enhances its 2009 predecessor's realistic physics and delightful dialogue with even more variety, depth, and beauty.
As in the original, you can switch between three uniquely skilled, charmingly characterized heroes. The knight fights, the defenseless wizard creates and levitates objects, and the thief sneaks, swings, and slings arrows. Trine 2 adds online and same-computer co-op, although I rarely found available games online.
Each level brings new plot twists and physics-based environmental challenges. I loved the freedom Trine 2 gave me to experiment and build my own solutions to its brain-hurting, hours-devouring puzzles.
Trine 2's graphics consistently stun; I doubt I've seen a game this breathtaking on any platform. And if you wait for an occasional sale, you can get Trine 2—and its equally good add-on Goblin Menace—for a song.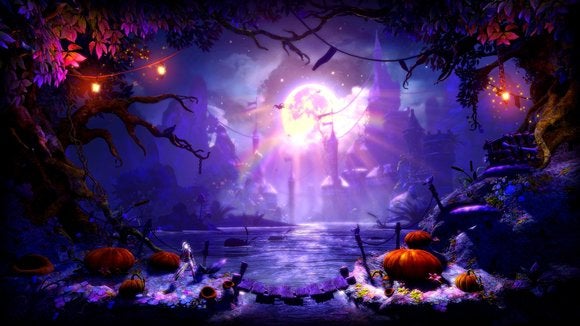 Bottom line
Trine 2's built on familiar gaming ideas, but executes nearly every aspect flawlessly. Highly recommended.