It makes perfect sense that when Google launched its own streaming music service in May, mobile support was limited to Android devices. Because, you know, open.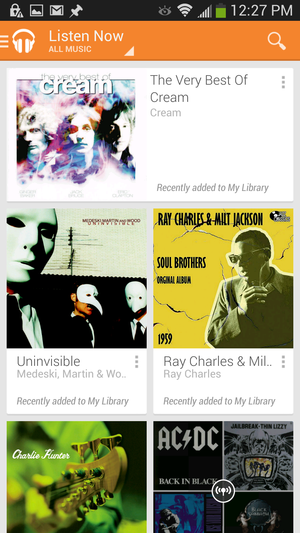 And then remember how a few weeks later, Google senior vice president Sundar Pichai told Walt Mossberg that the company would be bringing its Google Play Music All Access service to iOS "a couple weeks from now"? Yeah, good times.
Fast forward nearly half-a-year, and it seems that we may be closing in on Google's definition of "a couple," as Engadget reports that "sources aware of Google's plans have let slip" that an iOS version should be out by the end of October. Why the holdup? Engadget points to an earlier chat with the product manager of All Access about its Flash-based DRM needed to appease music labels. And as we all know, iOS devices don't run Flash.
Oddly, Flash hasn't prevented Spotify, Mog, Rdio, Rhapsody, Sony Music Unlimited, Slacker, or Xbox Music from releasing iOS apps for their streaming music services. I suspect that there's something more to the delay than DRM, but better late than never, I suppose.