Forget iPhoto— Loom wants to be the place where you store and organize your images. After a few months in private beta, Loom has opened to the public with a new mobile interface for iOS 7 and support for Raw files.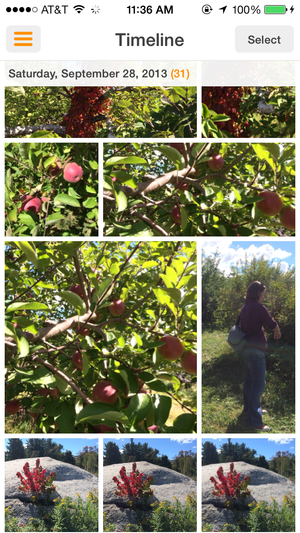 Our earlier hands-on with the photo sharing service details most of its delights, but in short: Loom provides you with a central repository for your images that you can access from anywhere, upload to from any of your devices, and sort and organize with albums and sub-albums.
Loom offers a Web view, Mac app, and iOS app; it's the iOS app that's seen the biggest update, improving the interface for iOS 7 and adding new enlarged thumbnails for sub-albums. Also included are upload improvements, new controls for editing and deleting albums (including the upload of albums created on your iPhone), and bug fixes.
For photography buffs, however, the Mac app may see the best change: Loom now supports seamless Raw upload and storage. This means that you can upload your original Raw files to Loom and the service will store them as-is, letting you download them from any other device. When viewing the files, Loom creates device-specific resolution copies so that you're not loading the full Raw file every time, but you can always retrieve the original copy by downloading the image.
This is just the beginning: The Loom team has many features in the pipeline, and a recent $1.4 million round of funding gives them plenty of capital to execute upon them. They've released a slew of updates in the last few months alone, and I for one am excited to see where the service goes now that it's public. Video streaming? Image search? Smart albums? There are so many possibilities that the Loom team could weave in.