Back in July 2012, Next Issue Media brought its all-you-can-read magazine subscription service to the iPad. For $10 a month, you get access to 109 magazines including Bon Appetit, ESPN The Magazine, Glamour, Motor Trend, and Rolling Stone. $15 gives you 121 magazines to choose from—all those from the $10 group plus the likes of Entertainment Weekly, Bloomberg Businessweek, People, and The New Yorker. (You can view the full list on the Next Issue website.)
Although Next Issue also works with Android tablets, and Windows 8 tablets and PCs, smaller iOS devices have been left out of the party. Not anymore. On Wednesday, Next Issue released a version of its app that brings support to the iPhone and iPod touch.
I got a chance to play around with the new app, and my initial opinion is this: It's nice to have another way to enjoy magazines, but you have to really love them to want to spend a lot of time reading them on (at best) a 4-inch screen. The app itself performed well on the iPod touch the company sent me. It's nicely designed for iOS 7, offers an attractive Cover Flow-like interface when in landscape mode, and provides a number of sorting options so you can view your magazines in the way that makes sense for you. Here are some observations with several different magazines.
The New Yorker functions exactly as it does in the iPhone version of the publication's Newsstand app—with the same multiple text size options—but also works in landscape mode (something the Newsstand app doesn't support). The magazine takes advantage of the whole screen and lets you jump around an issue with internal links.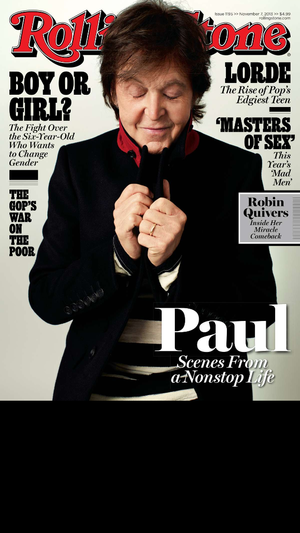 For other publications, like Rolling Stone—for which there is no Newsstand version for the iPhone—the experience is less ideal. For many, you just get a replica of the print magazine. The page fill about three-quarters of the screen in portrait mode, or stretches across the screen in landscape mode and requires you to scroll to see the whole page. In either case, to make the text big enough to actually read you need to pinch to zoom in on it—and even then it's still pretty small and you can see the compression artifacts in the page images. There are no interactive features or even hyperlinks. Popular Science, Travel + Leisure, and others act the same way. At the same time, in landscape mode you get images of the pages that you can scroll through to quickly move to different sections.
Magazines like Entertainment Weekly offer a step up, with integrated video, a table of contents that lets you tap a story to jump to it, and more. Vanity Fair also lets you tap its TOC, and its articles are formatted to be easy to read without zooming in. (Oddly, editorial pages fill up the whole screen in portrait mode, but appear as a narrower strip when you turn your device sideways. Ads, however, enjoy the full width.) Sports Illustrated lets you tap within its cover and TOC to pick a story, and has nice Previous Story and Next Story buttons at the top of some article pages to help you easily move among content.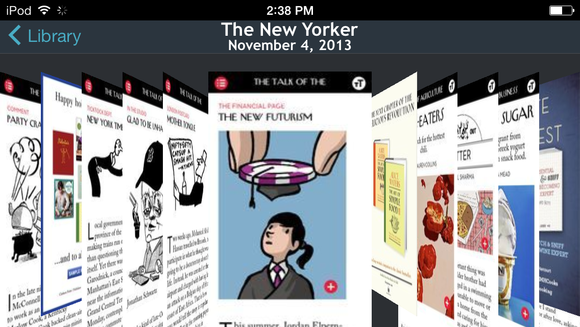 Wired fairs better, with the same animated article openers, interactive slideshows, active hyperlinks, and videos as the iPad edition (although I did come across one animation whose play button did nothing). The text is pretty small in portrait orientation, but in landscape mode it's quite legible even without zooming in.
If the experience of using the app sounds inconsistent, that's because it is. Next Issue can only control the interface up to a point, but then it becomes up to the publisher. And as you've seen, that can mean wildly different things depending on the magazine.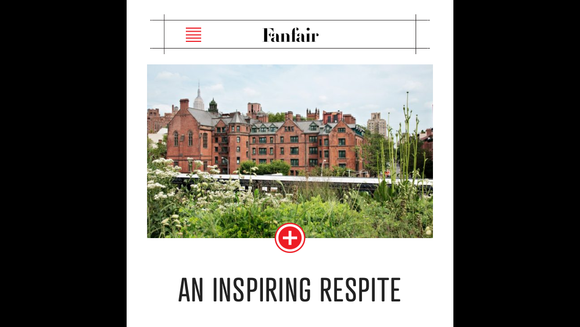 On a larger device like a tablet, the ability to adjust font size is less of an issue. But on a smartphone, it makes many of the magazines almost unreadable. As another way to access your subscription, the new app is a welcome addition. But at this point I wouldn't subscribe to Next Issue if the iPhone or iPod touch was my only planned way to view it.