Buying Apple products from your iPad just got a whole lot easier. (Because we're sure you were having nothing but trouble before.) More than three years after Cupertino released an Apple Store app for the iPhone, the company has finally followed it up with an Apple Store app for iPad.
As you might expect, shopping options for the Mac, iPad, iPhone, and iPod are prominently displayed. Each section lets you configure your desired Apple product or browse available accessories; once you've made your choices, you can put the order in for delivery or check availability of your selected product on a handy map interface.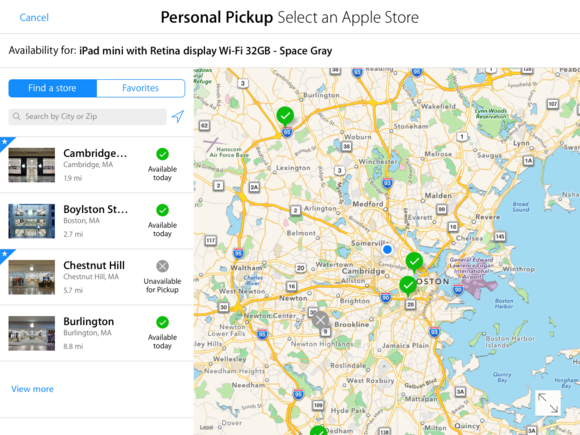 There's also a heading for viewing information about the Apple retail stores; the section lets you quickly and easily find nearby retail locations, as well as make Genius Bar reservations and view schedules of workshops and events.
While Apple's online store has worked well enough via Safari on the iPad, it's clear that Apple has spent some time improving this experience for the native app. The main page's full-screen layout features little in the way of extraneous information as you scroll through a grid of "now trending" products. Tapping on any of them will take you to a product page which prominently features high-quality images. Indeed, product information and prices are relegated to a small strip at the bottom, almost as though Apple is embarrassed to have to mention that there's something as vulgar as a price tag attached to its fine, fine merchandise.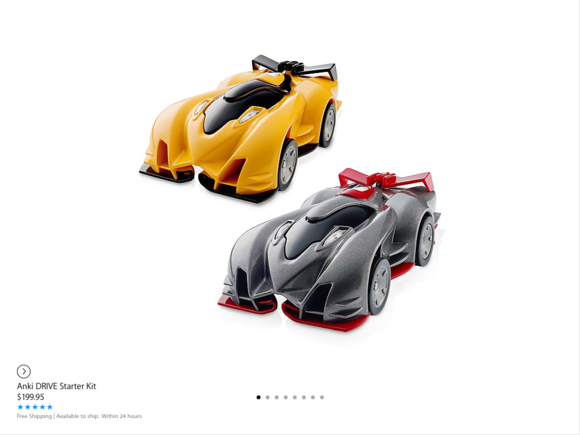 Gestures are in evidence as well: The galleries of high quality images are swipeable, and you can pinch-to-zoom on most products in the main grid.
There are, however, a few odd choices here. For one thing, the iPad version is a separate app from the iPhone version, so don't be surprised if it doesn't show up on your iPad's App Store's updates or purchases screens even if you have the Apple Store app on your iPhone or iPod. For another, though you can order products through the app, checking the status of a current order—or making changes to one—will still boot you out to Safari and prompt you to log in or enter your order details.
For the most part, though, the Apple Store app is just the kind of elegant shopping experience Apple already brings to its retail and online stores—just designed for the iPad.