According to Microsoft, "many millions" of iOS users upload data to SkyDrive. Those that do should be happy to hear that their iPhones and iPads now back up their photos automatically to Microsoft's cloud service.
Microsoft also announced improvements to the way in which photos are shared from SkyDrive to Facebook, as well as a tweak to how Office documents are handled by the Office Mobile suite for iOS.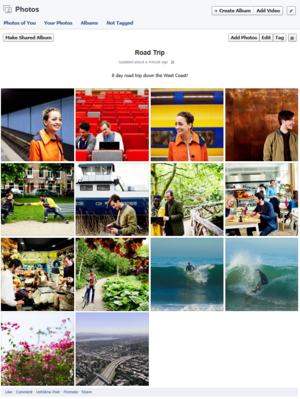 "It's really a significant update for the iOS app," said Angus Logan, head of product marketing for Microsoft's SkyDrive business. "We feel this is a significant update, which kind of completes the SkyDrive story."
Auto-uploading of photos to various cloud services is almost a given at this point, and Microsoft is no exception.
Photos stored online within SkyDrive's 7GB of free online storage appear in the user's Camera Roll, and can be automatically viewed by platforms including Windows 8 PCs and the new Xbox One.
Users can also delete the photos from their own iPhones and iPads, and they'll remain within SkyDrive, Microsoft said.
The question, of course, is how many users prefer SkyDrive as an alternate source of cloud storage to Apple's own iCloud service. According to Logan, the answer is "many millions." Data stored in the cloud is growing by 50 percent a year, Logan said, while data stored on mobile devices is growing by 25 percent a year.
Facebook sharing
Microsoft also said that photos stored to SkyDrive and shared to Facebook can be either added to an existing album or stored on a new album. If the latter, users can set permissions before the photos are transferred to Facebook's service.
Finally, Microsoft has improved the way it handles documents opened by Office Mobile for iPhone and OneNote for iOS. With this update, users who use Office Mobile to select a recent document from SkyDrive can open it directly in Office Mobile or OneNote, instead of the Quicklook viewer that Microsoft offers today. After the user makes edits, that user can save changes back to SkyDrive, Microsoft said.