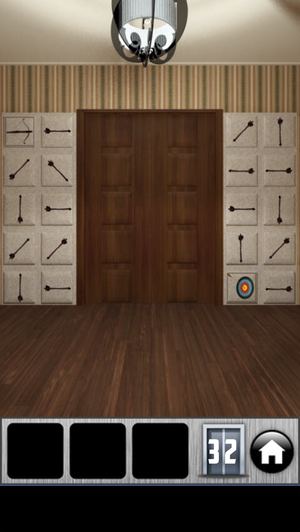 Yes, I know I'm late to the 100 Doors bandwagon, but it wasn't until this past Thanksgiving when my cousin introduced me to the game (100 Doors 2013, specifically) on her gigantic Android phone. I was immediately hooked, spending a fair amount of time playing it instead of catching up with my relatives. Fortunately, there's an iOS version of 100 Doors 2013, created by MPI Soft, which has the same 100 levels as the Android version made by Gipnetix Games.
The object of 100 Doors 2013 is to open the doors to an elevator and go up to the next level. Opening the doors, however, requires the solving of a puzzle. Some of the puzzles are as easy as picking up a key and using it, while others involve recognizing complicated patterns.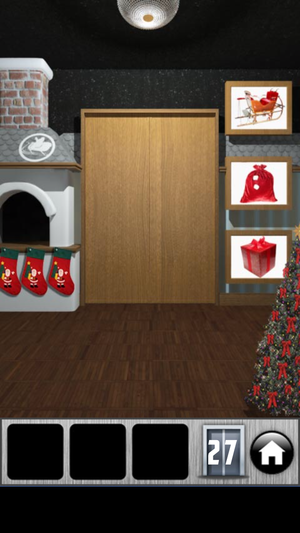 Solving puzzles not only involves tapping the on-screen items, but also tilting and shaking your phone. Often, it's not obvious as to what you need to do to solve a puzzle, but that's part of the fun, swiping, tapping, shaking, and tilting your device until you get an inkling of what you're supposed to do.
100 Doors 2013 isn't graphically dazzling, but it doesn't need to be. The sound effects are very basic. Most frustrating about the game is that sometimes it didn't respond to my taps or swipes.
100 Doors 2013 is free in the iTunes Store, but the game displays ads at the bottom of the screen. At least the ads weren't distracting. (The ads have been redacted in the screen shots for this review.)
100 Doors 2013 has a good mix of puzzles and is a game you can easily play while waiting in line to pass the time—or while you're waiting for the holiday turkey, ham, or turducken to roast in the oven.