With the recent proliferation of new channels on the Apple TV, Cupertino's set-top box has gone from being a simple way to consume online content to offering an embarrassment of riches. More than 25 streaming content sources are available on the device, and if riding herd on them isn't yet as daunting as scrolling through the channel guide on your cable box, it's approaching that level of complexity.
So it's time for Apple, the company vaunted for its elegance and adroit handling of interfaces, to rethink the way users interact with its living room device—especially if the company hopes to make the living room its next major battleground.
Here are half a dozen steps Apple could take to improve the way we browse and watch content from the comfort of our couches.
1. One search to rule them all
The fragmentation of streaming services today rivals that of the Android smartphone scene. Take Fox's—ahem—dark horse hit Sleepy Hollow, for example. You can watch it the next day on Hulu, buy it from iTunes or Amazon, stream it from Fox's website, or watch it via an app from your cable provider (in some cases). We wouldn't be surprised if you could even have it delivered directly to your brain at this point.
Not all shows are available in so many ways, however. And you don't want to have to browse through a bunch of services before you find the show you're looking for—or end up buying a movie when you could have streamed it on Netflix for free. We need a universal search on the Apple TV that lets users enter—or perhaps even just say (more on that in a bit)—what they want to watch, and have the device show them their viewing options. Even better would be the ability to jump to the right content channel and to start playing the movie or TV episode in question with a single button push.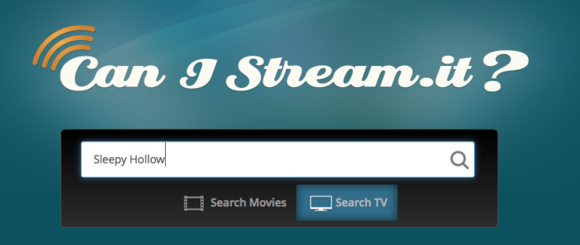 Of course a few websites— Can I Stream.it? being perhaps the most popular one—already try to facilitate this. Earlier this year, Apple acquired Matcha.tv, a company that provides a similar service, suggesting that this feature might be coming sooner rather than later.
2. Simplified sign-on
The only thing worse than struggling to manage the multitude of content channels on the Apple TV is attempting to keep your login information straight for all of them. You have accounts for iTunes, Netflix, Hulu Plus, maybe your cable provider, HBO Go…cumulatively, more services than you can shake a remote at.
Apple has already tried to streamline the account process by letting you bill certain services—including Netflix and Hulu—through your iTunes account. No doubt Cupertino would be happy as a clam to have you buy all your video services through iTunes, but plenty of users aren't going to do so, or already have accounts at those providers. If Apple could find a way to simplify logins for those users, the Apple TV experience could be a lot smoother.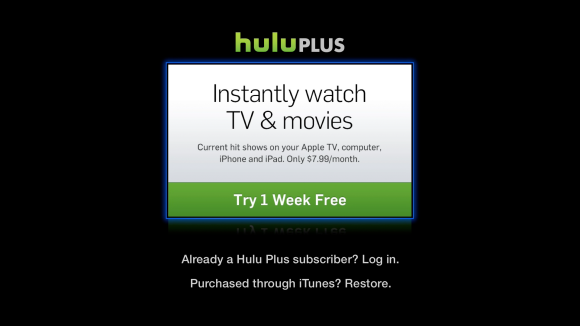 One possible solution is to build off a feature that the company has already introduced: the ability to configure certain settings of your Apple TV by tapping an iOS device on the set-top box. Currently it works only for Apple's own data—but it would be great if Apple could expand the feature's purview to more services.
Likewise, if Apple could centralize access to services that require you to verify your cable subscription, you wouldn't have to enter that information more than once.
3. A centralized watchlist
As long as we're advocating unification of search and sign-on, allow us to endorse the idea of establishing a single clearinghouse for everything you want to watch. Rather than keeping a list of favorites on Hulu, a queue on Netflix, and a Wish List on iTunes, you could turn to a centralized repository of your media to-do list on the Apple TV. Each entry could detail the services where the content in question is available, making it easier to find what you're looking for.
That said, if you share your Apple TV with other members of your household, you might want to maintain separate queues—perhaps keyed to your respective iOS devices. Speaking of which…
4. Smarter iOS integration
Apple's Remote app offers some advantages over the simple silver hardware remote that comes with your Apple TV. Notably, it provides a touch keyboard for entering login credentials more easily than is possible by using the directional pad to pick and choose login information character by character.
But given that most Apple TV users probably also have an iOS device these days, it would be great if Apple offered even more integration between the two devices. For example, the company might let you use Siri on your iPhone or iPad to prompt your Apple TV to play a specific TV show or movie.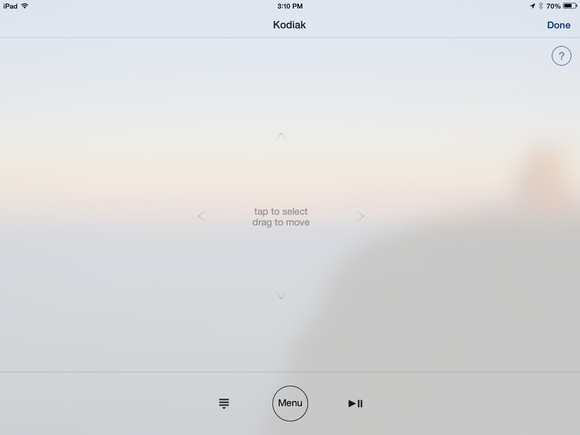 In general, the Apple TV needs a better front end on iOS devices. Remote for the most part mimics the use of a traditional physical remote—which can be cumbersome because it doesn't provide the tactile feedback you get from pressing remote buttons. But the iOS touch interface is potentially much more powerful, and it's not hard to imagine an Apple TV companion app that provides an interface for browsing, searching, and watching content on your Apple TV. And again, it could allow multiple users in a household to maintain their own settings and watchlists.
AirPlay provides what amounts to an inverse version of this right now, but it reduces the Apple TV to nothing more than a screen. An app—or even features integrated into iOS itself—could bring more power to your interactions with your Apple TV, rather than just dumbing down the set-top box.
5. Home-screen organization
Remember how folders on iOS devices helped bring (some) order to the chaos caused by a proliferation of apps? It's time to bring the same kind of organization to the Apple TV. You can already take advantage of some tricks—using parental controls to hide content sources you don't want, for example, and reordering channels to put your favorites at the top—but they don't go far enough. (An easier way to turn individual channels on and off would be cool, however.)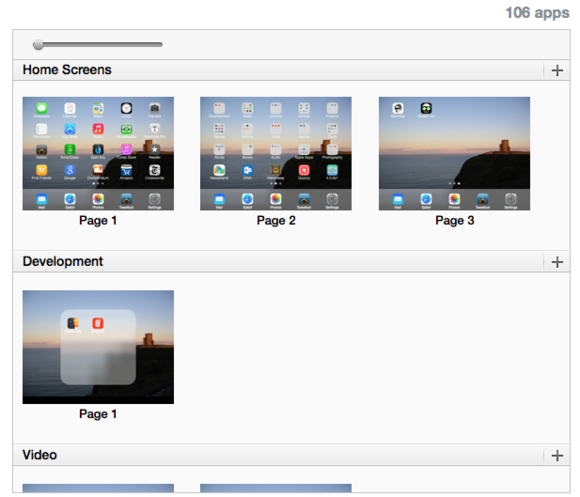 Wouldn't it be nice if you could also group channels in a way that suits your viewing habits? You could pull together all the sports subscription channels into a folder or a separate homescreen, or relegate the sources you don't use into another one. Apple's Remote app for iOS (or its logical successor) could be a perfect tool for creating, naming, and filling such folders. Alternatively Apple might come up with a way to use iTunes for this purpose, similar to the way you use it on iOS devices that are connected to your Mac.
6. Categories
Folders and home screens could let you customize what appears where—but what about letting Apple do some of the work for you? A Categories setting would enable you to see just the types of content you're looking for. You could have the Apple TV sort channels into predefined categories such as subscription video services, sports channels, music, photos, and kids. Then you could choose to display channels by those groupings (as one interface with multiple sections) or by showing just the categories you've enabled in the Apple TV's Settings menu.
Some work to do
Don't get us wrong: More content on the Apple TV is a good thing. It provides more incentive for cord-cutters and brings Apple's set-top box closer to the likes of Roku. (To be fair, Roku has more than 1000 channels; but you've probably never heard of many of them, and Apple is slowly picking off the big names.)
With greater content, however, comes greater responsibility to help users sift through it all. With a few tweaks, the Apple TV could make it simpler to find the content you want and to deal with its ever-expanding lineup of channels.
Have some other ideas you'd like to see? Let us know in the comments.