At a Glance
Expert's Rating
Our Verdict
If you're looking to liven up your friends and loved ones' holiday season, consider gifting them with one of these great games for the Mac. If you have a game you'd like to recommend, please let your fellow readers know in the comments section.
More Mac game reviews
For people who've already seen The Hobbit five times
For a game from 2011, Frozenbyte's Trine 2 (

; $20 on Steam, $15 on the Mac App Store) remains jam-packed with delightful adventure.
You'll guide a cowardly wizard, a swashbuckling thief, and a thick-headed knight through a kingdom plagued by monstrous plants and goblins run amok. You'll need to swap between each character's special skills to fight off enemies and build solutions to tricky physics-based puzzles.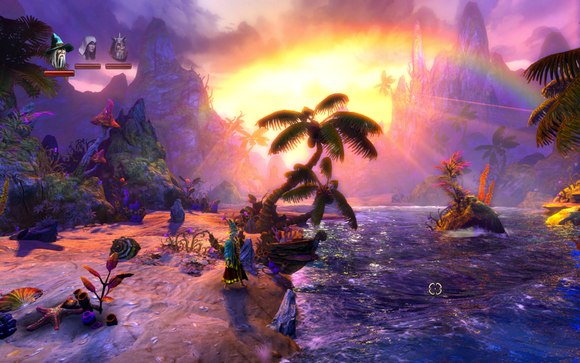 The simple story unfolds with abundant wit and charm, and each level offers jaw-droppingly beautiful surroundings and fun gameplay twists. If you catch a sale on the Mac App Store, you can get Trine 2 and its well-worth-it Goblin Menace add-on for a song. Alternately, the Complete Story edition on Steam includes a final bonus level the App Store version lacks.
For old-school adventure fans
Ron Gilbert, writer of The Secret of Monkey Island and other classic LucasArts adventures, returns with Double Fine's mordantly funny The Cave (

; $5 on the Mac App Store). Choose three protagonists from seven colorful characters, and venture into a mystical cavern that reveals its explorers' dark hearts. The Cave itself sarcastically narrates your journey—half Rod Serling, half Ron Burgundy, with a dash of George Takei.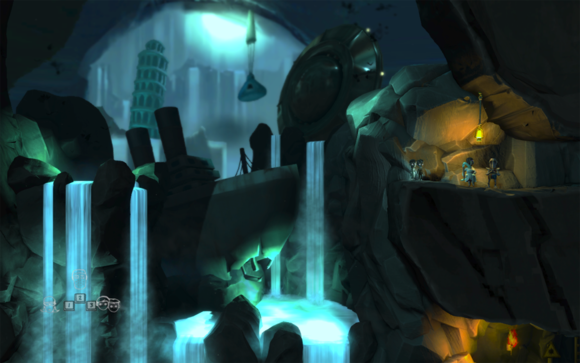 The Cave showcases Gilbert's signature offbeat humor and inventive, brain-bending puzzles. I liked the diverse cast, the lively animation, and the oodles of clever jokes. A keyboard and mouse make the Mac version easier to use than its iOS counterpart, though you may still find yourself occasionally wrestling with the controls. And despite the game's surprisingly earnest morals, you're not given any choice but to do evil until the very end.
But The Cave compensates for these shortfalls with tons of replay value. You'll have to play the game at least three times to explore each character's story, with plenty of oddball Easter eggs to discover along the way.
For the whole gang
Expect Monaco: What's Yours Is Mine (

; $15 on Steam) to make off with hours of your time. In this top-down crime caper, your crew of pixelated crooks will sneak and steal their way through a twisting tale of dirty deeds, all set to a jaunty jazz-piano soundtrack.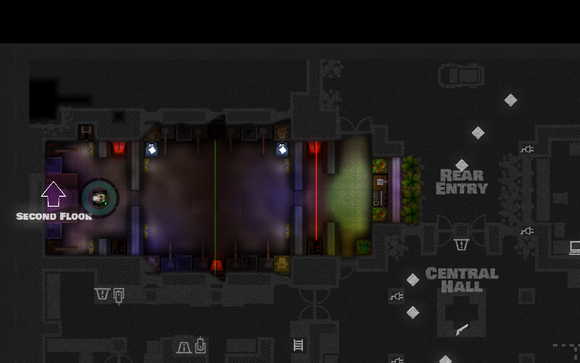 The heists are simple to start with, but soon demand considerable skill and cunning. Evading guards and defusing alarms proves truly thrilling, and each level offers multiple strategies for pilfering its prizes, depending on the special skills of the gang member you've chosen.
You can play with up to three accomplices, either via Steam online or by plugging gamepads into your Mac. Beyond two regular campaigns, there's a goofy zombie mode, a full-fledged level editor, and numerous user-created capers, making Monaco's relatively modest price an absolute steal.
For people who hate the holidays
Any Grinchy acquaintances who condemn the holidays as mindless consumerism will find validation in Amnesia: A Machine For Pigs (

; $20 on Steam). This grisly horror tale casts you as a fever-plagued industrialist on New Year's Eve 1899, chasing your missing children into the hissing, mechanized bowels of your super-creepy London meatpacking plant. What awaits you there is definitely not for the faint of heart. (Or stomach.)
Most of the game's early going is just spook-show trickery—loud noises and empty threats. The linear story offers little interactivity beyond throwing switches, finding documents, or running for your life. And your protagonist is a gullible clod whose journal doles out thuddingly obvious hints for the game's minimally challenging puzzles.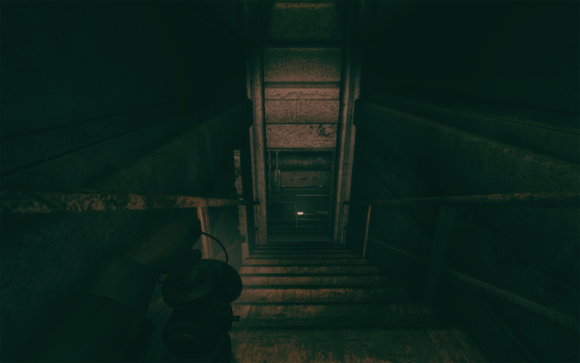 But none of that matters when you're crouched in the dark, defenseless, listening to something snuffle and screech just around the next corner. Even when I thought I knew all its tricks, A Machine For Pigs filled me with literally heart-pounding dread.
For people who don't usually play games
Gone Home (

; $20 on Steam, $20 on the Mac App Store) starts off as just as spookily as A Machine for Pigs. It's 1995, and you're a college student coming home from a year abroad. But your family's eerie new house is deserted, and an ominous note from your little sister Katie begs you not to look for her.
Gone Home's spine-tingling atmosphere turns out to be a cheeky fake-out. As you search the house for clues, you'll instead discover a touching story of everyday love, hope, and redemption. Terrifically written and acted audio diaries bring teenaged Katie vividly to life. And the game's amazing attention to detail ensures that the house's objects, and the places and conditions in which you find them, help tell the story and reveal more about the characters.
Though it's a bit pricey for a fairly short experience, Gone Home remains one of the year's best, most heartfelt games.