How often are you at an event and you thought about documenting the moment, but you either didn't have time, or it wasn't appropriate to be fiddling with your iPhone? Then, later, recording your thoughts simply wasn't a priority, the memory had faded or you had simply forgotten. For me, that includes most parties, birthdays and weddings I've ever attended or hosted, and countless trips and interesting daily events.
If that also describes you, then you might find Heyday by Hey as useful as I have. Heyday is a free photo/video journaling tool for your iPhone or iPod touch that continuously and automatically chronicles your photos, videos and locations, then lets you add your witty commentary whenever you have the time or inspiration.
When you first open the app, it walks you through a quick tutorial and asks that you grant it access to your photos and location data. (Make sure that you grant it the access it wants otherwise you'll severely limit the app's usefulness.) After that, you're prompted to create an account; you can either log in via Facebook or create an account with an email address and password. After you've finished those tasks, then Heyday builds a timeline for you, organizing your existing photos and videos by day, time and location. You can then scroll through each moment, adding notes, deleting unwanted location points and working with your photos.
No photo-oriented app would be complete without providing filters, and Heyday gives you quite a few to choose from. It will automatically apply filters for you, but since I'm a purist, I've disabled that option in the app's settings. You can also pan and crop your photos and even add photos that you had taken at another time or location. But my favorite photo-related feature is the way Heydey automatically groups your photos into a collage. You can then add or remove photos, rearrange them within the collage, select different collage layouts, add comments if you want and then share it via Facebook, Twitter, email or SMS.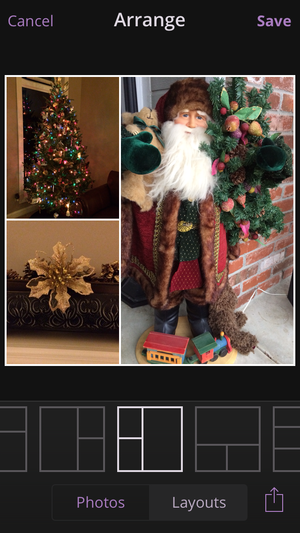 The app continuously analyzes your location data throughout the day and automatically adds moments to your timeline. So, at the end of the day, you can easily see where you've been, complete with each location's name (if available) and including any photos you've taken there. From that point, you can add comments and so on. Whenever a brand new location appears in your timeline, its name appears underlined, prompting you to either confirm that the location is correct or update it with the correct one. For example, at the beginning Heyday simply displayed the street address of my house. But since my home address is listed in my Contacts, I was able to change the location to say "Home" instead. Similarly, if Heyday shows that you were at Starbucks but you were actually at the local coffee shop next door, then you can tap on the location and select the correct one from a list of surrounding businesses. After you confirm or update a location, then the app doesn't ask you to confirm repeat appearances at that same spot.
The location suggestions are powered by Foursquare, so they're usually very good, but they're not perfect. For example, while at my neighborhood grocery store, I snapped a photo of a Thanksgiving card I was purchasing. Heyday showed that I was at Redbox at the moment. (There's a Redbox kiosk in the store.) Unfortunately, the grocery store was not included among the alternative locations that I could have selected.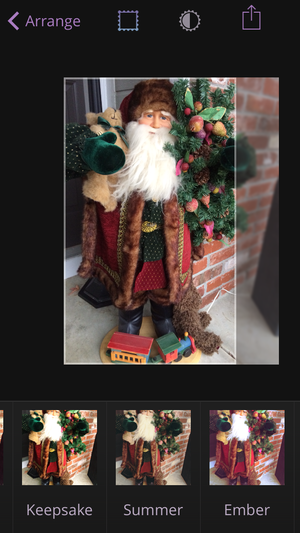 For those of you who may be leery of apps that share your location data, the company's privacy policy seems fairly customer-friendly, and the app's settings page lets you disable Cloud-Sync which then minimizes the amount of your data that's stored on their servers and anonymizes it. (Note: you need to contact the developer in order to have them delete/anonymize any of your data that got stored on their servers prior to your disabling the Cloud-Sync setting.)
Bottom line
Despite a few minor location foibles, I'm really happy with the app. For those like me who need a helping hand tracking daily events, organizing and sharing photos, and keeping notes about your daily happenings, Heyday is a great tool at a price that can't be beat.